By Kelvin Cedeno

No matter how often the studios brag about them, box office receipts do not equal quality. There have been dozens of movies that broke multiple records yet received poor reviews and were forgotten about a year later. Likewise, there have been countless films that couldn't even break even but manage to remain pop culture fixtures through the years.

One of the more famous examples of the latter class is Rob Reiner's 1987 film The Princess Bride.

The Princess Bride is slightly off-kilter fairy tale (also known as a "fractured fairy tale") about a proud young woman named Buttercup (Robin Wright Penn) and her relationship with the stable boy Westley (Cary Elwes). When Westley is thought to be killed by the Dread Pirate Roberts, Buttercup attempts to move on with her life by accepting the proposal of Prince Humperdinck (Chris Sarandon). Unbeknownst to her, however, is how Humperdinck plans on murdering her and framing it on the neighboring kingdom to start a war.

The assassins hired for the task are less than well-equipped. They consist of Vizzini (Wallace Shawn), a lisping Italian with a short temper, Inigo Montoya (Mandy Patinkin), a swashbuckling Spaniard obsessed with avenging his father's death, and Fezzik (Andrι the Giant), a hulking behemoth who prefers rhyme-making over violence. Not long after the three have kidnapped Buttercup do they realize they're being followed by a mysterious masked man. Buttercup soon finds this to be Westley, but various obstacles (ranging from Humperdinck's schemes to Rodents of Unusual Size) test the strength of their love for one another.
It's become well known how The Princess Bride entered and exited theaters with little fanfare. It's unclear exactly why it didn't grab audience's attention at the time of release. Director Rob Reiner has laid the blame on the marketing department and its struggles in selling a film that tackles so many things at once. Whatever the case may be, Bride eventually gained an audience via home video and TV and has gone on to resonate with each new generation. Its dialogue includes some of the most recognizable one-liners in pop culture, and for good reason. The script, William Goldman adapting his 1973 book, is probably the film's greatest strength. It carries a sense of wit and whimsy about it that few films are able to duplicate. The writing trusts itself and trusts the audience, never pandering or resorting to low-brow gags.

What's interesting to note is that while this is a fairy tale, hardly anything magical or fantastical occurs. The tone and setting are what sell the fantasy aura to the audience. While quite a bit of the material is tongue-in-cheek, it's done in a way that embraces its roots rather than deem itself above them the way most fantasy comedies today do. The film finds a skillful balance between humor and sincerity.

Perhaps it's because it is almost shockingly unsentimental yet never cold. It presents its emotions, characters, and scenarios in a matter-of-fact way that doesn't manipulate its audience to react in a specific manner. As such, the film comes across more naturally than most entries in the fantasy genre.

Of course, nothing is perfect and Princess Bride is no exception. Despite being the protagonist and antagonist, respectively, Buttercup and Humperdinck aren't very proactive in the story. This isn't the fault of either Robin Wright Penn or Chris Sarandon, though. Buttercup as written is mostly passive despite her confident persona; she spends most of the story waiting for Westley to come for her. While this is true to classic fairy tale moldings, even well-known damsels in distress were given something to do until the time came for them to be rescued. The villain, Prince Humperdinck, has very minimal screentime and spends most of it plotting deviously. Because of this, he never really comes across as much of a threat and ends up robbing the story of some potential conflict. Similarly, his comeuppance isn't very satisfying, and if this were a modern blockbuster, one would suspect it of leaving room open for a sequel.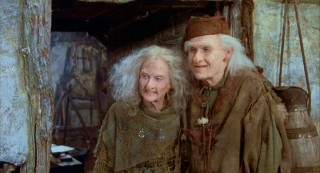 Considering how strong the film is overall, the weaknesses of two characters are easily forgiven, especially when one takes into account how colorfully utilized everyone else is. The Princess Bride is a funny and clever little fairy tale that, most importantly, deems its audience smart enough to enjoy the ride.
The Princess Bride has been treated to more DVD incarnations than a vast majority of films. Its 2000 DVD debut spent months as a bestseller before MGM treated the movie to a Special Edition in 2001. Last year, after MGM joined the Fox family, the studios issued a pair of two-disc sets with alternate covers and monikers ("Dread Pirate Edition" and "Buttercup Edition"). Now, in twenty autumns since the film opened in theaters, Princess Bride is given yet another update, though the most remarkable features about this 20th Anniversary Collector's Edition may be its eye-catching packaging and impressively flippable font work.
DVD Details

1.85:1 Anamorphic Widescreen
Dolby Surround (English, French), Dolby Digital 5.1 (English),
Dolby Digital 2.0 Mono (Spanish)
Subtitles: English, Spanish; Closed Captioned
Release Date: November 13, 2007
Suggested Retail Price: $14.98 (Reduced from $19.98)
Single-sided, dual-layered disc (DVD-9)
Black Keepcase with Cardboard Slipcover
Also available as Blu-ray + DVD, Faceplate DVD, Blu-ray, and Instant Video
VIDEO and AUDIO

The Princess Bride is presented anamorphically in a 1.85:1 widescreen ratio. The transfer found here is identical to the 2006 editions.

This is perfectly acceptable, though, because the transfer is the best the film has looked and will probably ever look on standard definition DVD. The image is quite clean, sharpness and detail are excellent, and color are warm and rich. While the 2001 Special Edition, the first anamorphic transfer of the film, was very good, the transfer of this edition (and the 2006 one) clearly betters it.

The Dolby Digital 5.1 track is also ported over, not just from the 2006 DVDs but also from the 2001 version. Despite that, it actually holds up very well. Dialogue, the film's bread and butter, is clear and doesn't compete for attention with the broad score. Effects come across surprisingly well, whether they be the clashing of swords or the bursts of flame from the fire swamp. The audio clarity and surround usage are better than one would expect from a twenty-year-old film.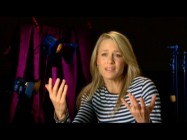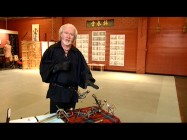 BONUS FEATURES, MENUS, and PACKAGING
While the title suggests that this is the definitive DVD release of The Princess Bride, that is shockingly not the case. This becomes evident with "True Love and High Adventure: The Official Princess Bride DVD Game", another title that sounds more distinguished than what it really is. The game starts off confusing the player by starting at "part 2" before it reveals that "part 1" is actually online. After recapping the events of that portion, three mini games are offered that take place during Buttercup's kidnapping at sea. The first involves the player selecting a word to complete one of Fezzik's rhymes. In the second game, the player must punch out the shrieking eels before they attack Buttercup. The third consists of navigating Westley's boat around sea debris in order to catch up with Buttercup and the others. All three are simple and uninspired. To make matters more frustrating, the game's storyline (which follow's the film's) abruptly stops and supposedly continues at (you guessed it) the repeatedly-given URL. This makes the DVD set top game feel like a demo when the entire storyline and levels should've been included to make the feature more substantial.
Three brief featurettes follow. First up is "Princess Bride: The Untold Tales" (9:07), in which the main cast members (except, conspicuously, Cary Elwes) are interviewed and share their own little behind-the-scenes stories, many of which involve Andrι the Giant. This is a sweet little featurette, but the brevity of the interviews coupled with a lack of structure make this less substantial than it really should be.
"The Art of Fencing" (7:08) is mostly an interview with sword master Robert Goodwin. He presents his viewpoint on the film's sword fighting, analyzes how it's presented, and offers his own tips. Like the previous piece, this is something with the potential to be interesting, but it's over as soon as it's begun.
The last bonus is "Fairy Tales and Folklore" (9:16). The cast returns for this look at what fairy tale conventions the film follows and which ones it breaks. The featurette is dominated by author Jack Zipes, who explains why fairy tales connect with people today and even goes through a few of them as examples. This proves to be fascinating but is once again hampered by the eagerness of the DVD's editing department.
The 16x9-enhanced menus are nicely designed. The main menu offers a montage of clips while cast portraits change around it, all designed like a page from a storybook. The submenus are similarly designed and feature musical score, but are only animated during transitions.

The DVD comes in a standard black keepcase that's housed in a cardboard slipcover. The artwork itself is certainly worth mentioning. It can be flipped upside-down to depict either Buttercup and Westley on the farm or the two of them in Florin as their alter egos: the Princess Bride and the Dread Pirate Roberts. The title is designed to be legible no matter which way the artwork is stood up.

This art shows seemingly the only real effort put into this 20th Anniversary Collector's Edition at all. Inside the casing is an advertisement for Princess Bride shirts from Steve & Barry's. Also included is a storybook that tells the tale from Buttercup's point of view on one side, and Westley's view on the other.

It seems inconceivable that Fox would drop all the supplements from the previous editions and replace them with three rather shallow featurettes and a cheap game. Among the casualties are two commentary tracks (one by director Rob Reiner, the other by screenwriter William Goldman), a "making of" documentary, Cary Elwes' home movies from the set, various featurettes, galleries, and trailers. One can't help but wonder why this release even exists. If it ported over all of the old supplements in addition to the new ones, then one can say this release is simply Fox wanting a DVD of the film under their own name. With Fox now owning MGM, bonus material rights certainly aren't a question at all. This DVD is obviously just a quick way to monopolize off of the film's anniversary and its many fans.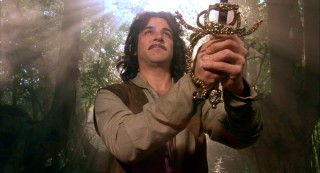 CLOSING THOUGHTS
There's no doubt that The Princess Bride has made its mark on both cinema and pop culture. It's a fresh and charming piece that holds up just as well today as it did twenty years ago, if not better. While the DVD replicates the excellent video and audio from the previous edition, it disappoints in the realm of supplements. To those who already own the film on DVD, there's no incentive to buy this edition outside of the creative artwork. For those who enjoy the film or are interested in seeing it for the first time, they would do better to track down either the Buttercup or Dread Pirate Editions from last year (identical except in cover/name) that are now unfortunately now out of print. This new release only comes recommended to those who care only for the film presentation and not supplements.
Buy The Princess Bride from Amazon.com:
20th Anniversary DVD / Blu-ray / Blu-ray + DVD / DVD • Instant Video




The Book: The Princess Bride by William Goldman