Review by Jack Seiley

For the past 70-plus years, the Disney Studio in Burbank, CA has been the source of consistent entertainment in many fields, from live-action movies, to animation, to television. Behind the Scenes at the Walt Disney Studio is a 2-disc set that honors this legacy, containing various making-of material that dates back as early as Snow White's production.

Many Disney legends make appearances, such as Ollie Johnston, Frank Thomas, Ward Kimball, Marc Davis, and Milt Kahl, among others. Leonard Maltin once again serves as host, presenting short vignettes, Disneyland TV series episodes, and even a full-length motion picture all dealing with the subject of the Disney Studio.

Released among the second wave of Walt Disney Treasures on December 3, 2002, only 125,000 copies of "Behind the Scenes" were produced. Each of these DVDs comes in a collectible, individually numbered tin with a cardboard band that wraps around it, with reproductions of Roy Disney's and Leonard Maltin's signatures. Once the band is removed and tin is unsealed, we find a black alpha keepcase (double the thickness of the standard amaray cases) inside that holds both discs. Within, there is an 8-page insert with a tribute to Walt Disney, a note from Leonard Maltin, and a layout of the discs' supplements. Also included, a postcard-sized lithograph replicates the original poster artwork for The Reluctant Dragon.

Late in 2003, Behind the Scenes could also be found in the Ultimate Disney Treasure Chest - a box set of all 7 Treasures thus far released, available exclusively at Costco. Like all the Treasure sets in this box, "Behind the Scenes" was without the collectible tin and the lithograph. Aside from this, the insert and the disc content remain the same.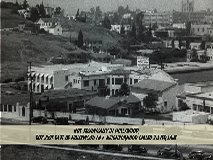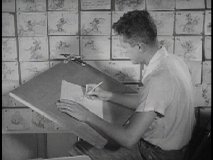 DISC 1 CONTENT

Starting off with a promo for other installments of the Walt Disney Treasures (1:20), disc one then presents an introduction from Leonard Maltin (1:14), who gives an overall glimpse at the contents. From the main menu, the features can be accessed, each coming with a brief intro from Maltin to provide some background information on the piece's significance.

Main Features

"A Trip Through the Walt Disney Studios" (1938, 12:18) is a short subject that was created exclusively for RKO Pictures, Walt's distributor in the early years of the studio. RKO requested a behind-the-scenes look at Snow White's production, and the goings-on of the studio in general,

which is exactly what this short shows, with helpful narration. Since it was never meant to be shown to the public, it's fairly straightforward and "no frills", as Maltin puts it, aside from the staged appearances by studio staff. Available while viewing is a highly-informative optional subtitle track, which lists studio trivia corresponding to what's happening on screen.

"How Disney Cartoons Are Made" (1939, 10:30) is a recycling of the footage seen in "Trip Through the Walt Disney Studios," purposed to be shown in theaters as a lengthy trailer for Snow White. The narration becomes much more promotional in nature, and more emphasis is put on Snow White coming to theaters. It's quite interesting to compare the two vignettes and notice the differences.

Next up is the star attraction of Disc 1: The Reluctant Dragon (68:21), originally released to theaters in 1941. As with most of Walt's projects during the years of World War II, Dragon was a lower-budgeted affair to get much-needed profit easily. Although there are three animated segments within, most of the film involves real actors, technically making it Walt's first live-action movie. Robert Benchley stars as himself. Also making appearances are Francis Gifford as an artist, Buddy Pepper as a tour guide, Ward Kimball playing himself, and Clarence Nash, the voice of Donald Duck.

The story follows Benchley, as he takes a storybook called "The Reluctant Dragon" (about a dragon who is . . . uh . . . reluctant) to the Disney Studio lot in an effort to have it made into a cartoon. As he heads for his meeting with Walt, Benchley gets sidetracked and ends up exploring the many faucets of the lot, such as the Storyboarding, Sound Effects, Paint, and Recording departments. Through his misadventures, we gain access to the animated segments: "How to Ride a Horse," starring Goofy, "Baby Weems," shown in illustrated story-reel form, and finally the piece which realizes Benchley's title storybook about the dragon who didn't want to fight knights as a completed animated short subject.

While Dragon definitely feels dated, and should by no means be considered a documentary about the studio, it does manage to be an enjoyable experience. The animation is the most entertaining aspect, but the live-action parts are fun as well.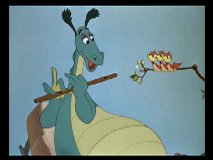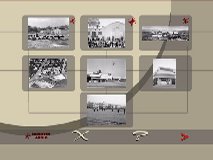 Bonus Material
"Leonard Maltin's Studio Tour" (24:03) has a rather misleading title. While one might expect it to be an actual walk-around of the studio, it's actually a history of the complex, containing archival film and photos. Maltin entails Walt's beginning as an animator, how he went about acquiring the studio property, and his reasons for creating the aforementioned features on this disc. He reiterates information from his earlier intros, but there's enough new information here to warrant a watch.
"Behind the Boards of Baby Weems" (5:50) is a rare interview with long-time Disney story-man and artist Joe Grant. Maltin discusses how Grant got his start at the studio and the unusual story-reel format of the "Baby Weems" short seen in The Reluctant Dragon. Grant reveals that "Weems" and the "Dragon" shorts from the film were both originally considered for full-length theatrical releases, but ultimately didn't warrant the longer running time. He explains that concepts such as these were the springboard for the package features like Dragon, Make Mine Music, and The Adventures of Ichabod and Mr. Toad.
The final extras on Disc 1 are two thumbnail galleries. "The Reluctant Dragon Gallery" (45 stills) is made up of several black-and-white production photos of the actors and sets. "Studio Gallery" (7 stills) displays photos of the early Hyperion lot – 3 of the 7 have an audio commentary from Maltin going into their history.
Video & Audio
The main content is in black & white, except for Dragon, which is mostly in color. All is displayed in a 1.33:1 aspect ratio, which is the original framing for each feature. The transfers are uniformly wonderful, each containing little imperfections and retaining good detail for such old material. This is especially praiseworthy when it comes to the earlier pieces from the 1930s. Of course, the extras, being more recent, look much clearer and more pristine.
The audio for both is mono sound, and is good in quality. Everything is dialogue-based, and most comes through completely clear. There were a few cases when the sound was a bit hard to discern, but this was understandable for older films.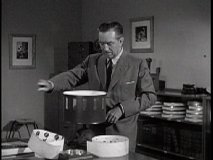 DISC 2 CONTENT

Leonard Maltin gives another introduction (0:56) before the main menu is unveiled. Disc 2 is primarily concerned with episodes from the Disneyland TV anthology series, and some of the most famous of those episodes appear here that are often excerpted on other Disney DVDs.

Main Features

In "Story of the Animated Drawing" (1955, 51:47), Walt serves as the delightful host, tracing the history of animation back through time, including a look at some of the primitive mechanical contraptions that were used in the 1800s to experiment with the art form.

Also featured are a dramatization of the historical non-Disney "Gertie the Dinosaur" short subject that helped pioneer animation, and a demonstration of how music would be synchronized with cartoons in the early days of cinema.

Uncle Walt then dwells on how anything is possible in the animated medium during "The Plausible Impossible" (1956, 51:07). Specially created animation of Mickey Mouse and Donald Duck is used to show how the laws of physics can be ignored. He explains animation should still at least have roots in reality, which links to a lengthy clip of the nature-based Bambi. More clips of Fantasia are used to show how music can apply to a variety of animated sequences, in a mix-and-match of segments from the film to different scores. The most exciting highlight is a deleted scene from Snow White in rough pencil form, entailing the musical number "Music in Your Soup", as Mr. Disney explains the editing process.

Lastly, "The Tricks of Our Trade" (1957, 48:10) dwells on animators studying real life to create their illustrations. Examples are given from Fantasia on following a live ballerina to draw the animals' movements in "Dance of the Hours," and copying actual bubbles to produce the boiling lava in "Rite of Spring." The groundbreaking multi-plane camera is shown off, demonstrating how it is used to mimic real landscapes.

Bonus Material

A "Kem Weber Gallery" (36 stills) has architectural concept art for the Burbank lot, with one still accompanied by Maltin's audio commentary, detailing the biography of the designer.

"Tour of the Disney Studio" is a rare half-hour radio broadcast from Australia, in which studio personnel Homer Brightman, Harry Reeves, Eric Larson, and Walt himself offer general information on the making of the animated films. It's interesting to hear Walt as he refers to the upcoming Alice in Wonderland as a live-action/animation hybrid, before the plans for the film changed.

Video & Audio

Like Disc 1, everything is displayed in its original aspect ratio of 1.33:1. "Story of the Animated Drawing" is in black & white, while "Plausible Impossible" and "Tricks of Our Trade" are in color.

My thoughts on the video and audio almost exactly echo those on Disc 1. Since the material here is somewhat more recent than the first platter's, both areas are slightly clearer and more defined. Yet both discs are equally excellent, all around.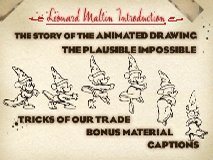 CLOSING THOUGHTS
"Behind the Scenes at the Disney Studio" makes another fine addition to the line of Walt Disney Treasures. While all the material doesn't offer any detailed analysis of creating animation, it isn't intended to. Once again, these aren't necessarily documentaries, but rather nostalgic entertainment that gives a glimpse behind the scenes. All Disney fans will likely find this to be very enjoyable and an essential addition to their collection, especially with The Reluctant Dragon included.
Of course, with only 125,000 copies produced, "Behind the Scenes" can be hard to find. The Costco box set (I remind you that these DVDs don't have the tins on them) is your best option, originally retailing for $125 each. While pricey, the box is actually a good deal, considering that single copies of the Treasures have been going for close to $100. Though no longer offered at Costco.com, they may still be available at select warehouses, or could possibly be bought off of places like eBay.com. Or, you may want the individual set with the collectible tin, which can also be found at eBay.