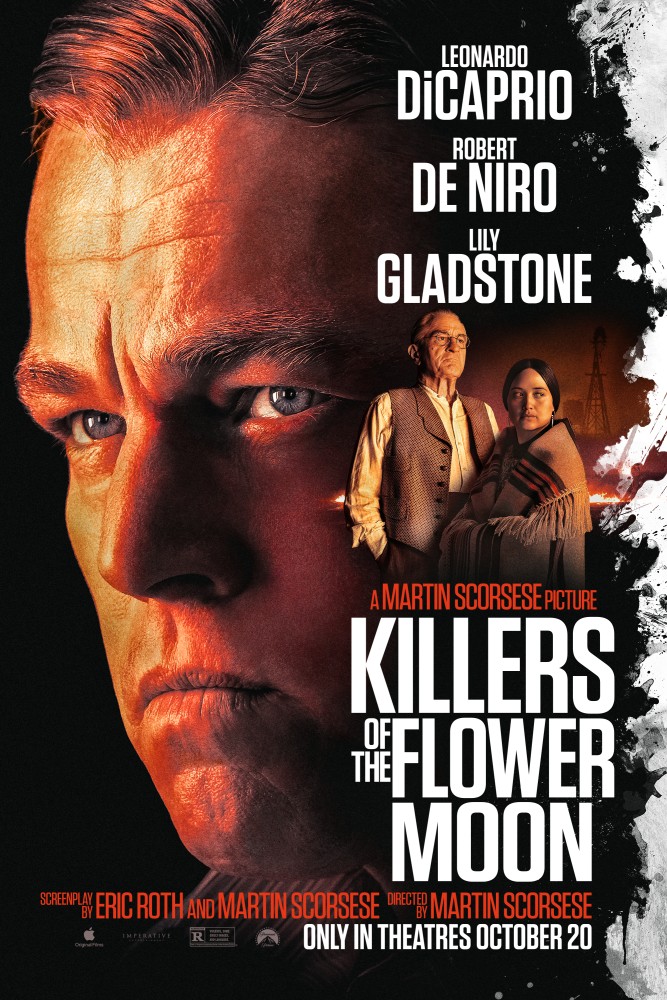 Martin Scorsese's latest requires patience, a formidable bladder, a substantial attention span, an eye for detail, and the ability to think critically. If you can supply those, you will greatly appreciate the best film to have been released this nearly half-done decade.
---
Killers of the Flower Moon (2023)
Martin Scorsese could retire today and he'd have a compelling case for being the greatest filmmaker of all time. But Scorsese, who turns 81 next month, has shown zero interest in retiring. He's too busy making some of the most interesting, complex, and rewarding films of his long, spectacular career.
Scorsese's body of work this century is unrivaled. It includes 2006 Best Picture Oscar winner The Departed; five additional Best Picture nominees in The Irishman, The Wolf of Wall Street, Hugo, The Aviator, and Gangs of New York; the hit mental asylum mystery Shutter Island and passion project Silence. That doesn't even acknowledge his extensive work as producer, documentarian, and the most meaningful voice to question the artistic value of the superhero movies that pervade modern cinema. Or the director's enduring achievements of the 20th century, which are far too numerous to detail here.
No film director in history has ever worked so long and stayed so sharp. All we can do as film lovers is hope he keeps doing what clearly continues to bring him joy while enjoying the tremendous fruits of his labors.
Scorsese's previous film, 2019's The Irishman, sounded like a dream project, the potentially crowning achievement to a towering career. It reunited him with accomplished collaborators, bringing Joe Pesci out of retirement and giving Al Pacino an Oscar-worthy showcase in his first time working with the director.
On paper, Killers of the Flower Moon is similarly the stuff of cineaste fantasies. This time out, Scorsese partners with the most iconic performers of two generations, who happen to have already served as leading man for the director nine and six times, respectively. I'm referring, of course, to Scorsese's muses, Robert De Niro and Leonardo DiCaprio. The two distinguished actors worked together twice in the 1990s and briefly in Scorsese's not-for-public,-consumption 16-minute 2015 promotional short The Audition, a lavish one-off on which a Macau hotel casino resort spent $70 million.
Killers finally brings the three Italian-American icons together in earnest, with nothing to promote and a shared interest in telling a little-known harrowing true story taking place in Osage County, Oklahoma in the 1920s.
Oil royalties have given the Osage people the greatest per capital wealth in the world. After serving rather unremarkably abroad in the Great War, Ernest Burkhart (DiCaprio) relocates to Osage County, where he is warmly welcomed by his wealthy uncle William Hale (De Niro), "King" to those who know him. King gets Ernest set up with chauffeuring around town for the locals and gives him some advice on how best to blend in. This is not the safest place in the world, as various suspicious deaths have occurred mostly among the natives with minimal investigation and no recourse.
Ernest repeatedly finds himself driving Mollie (Lily Gladstone), who has a "full blood" estate claim that has ensured financial comfort for her, her two sisters, and their mother. Ernest begins courting the pretty, diabetic Mollie in what initially seems like a crude and strategic move. Wise and laconic, Mollie recognizes as much and likens the man to a coyote, but genuine love does seem to emerge.
That makes for a complicated partnership as Ernest engages in some classless thievery and is increasingly groomed by his uncle to take steps needed to ensure their family is provided for. Financial planning was just a little different in 1920s Osage.
Balancing family life and covert criminal activity is nothing new to Scorsese, who has explored those subjects at length in movies with both of his big stars. Killers may occasionally remind the viewer of Goodfellas or The Wolf of Wall Street, but not with even a hint of the negativity that familiarity usually implies. The director, who shares screenplay credit with Forrest Gump's Eric Roth, is not merely trotting out the greatest hits to his grateful audience. Scorsese seems fully committed to evolving and maturing as a storyteller and as a result, Killers is not at all about detailing or glamorizing the gangster life. Instead, this dark, gripping opus invites reckoning for this country and for the evil, self-serving impulses that many a powerful and corrupt man has operated by.
At nearly 3½ hours (mere seconds shorter than The Irishman), Killers takes its time to flesh out its large cast and tastefully present the conflicting loyalties that pull them in opposite directions. There is rich history to the presentation, which at times makes this feel closer to Francis Ford Coppola's two masterful Godfather films. But again, the film somehow does not crumble under such daunting comparisons.
It makes sense that Scorsese has taken his somehow controversial position on superhero movies, because he has proven to be so much more capable of generating thrills from human drama and intrigue than his contemporaries are using visual effects and spandex. Every glorious frame here is the winning product of years of fruitful collaboration. No one on Team Scorsese, not cinematographer Rodrigo Prieto nor lifelong 83-year-old editor Thelma Schoonmaker, is going to give the director anything less than their best effort. It all comes together as spectacularly as you could imagine, with an especially haunting and outstanding final score from Robbie Robertson, who passed away in August.
As far removed as ever from the good looks that made him a teen icon nearly thirty years ago, DiCaprio gives what may be a career best performance, displaying an intensity we haven't quite seen from him before. Imagine Rick Dalton's standout scene stretched to about seven episodes of "Bounty Law." It's a powerhouse performance of a compellingly flawed character and it might have won him an Oscar if The Revenant didn't already.
De Niro, of course, flourishes in his supporting role, having no difficulty giving King both avuncular warmth and the believable evil hiding not so far below the surface. This is not one of his all-time great performances and I have my doubts that the Academy that overlooked his work in The Irishman, Goodfellas, and The King of Comedy is going to extend him an eighth acting nomination, although you can be sure it would be deserved.
The cast member whose path to Oscar glory seems most unfettered is Lily Gladstone whose quiet command of the screen is the unspoken antidote to people whose historically embarrassing treatment on film is but one of countless injustices endured. Without pulling you out of the narrative, Killers clearly celebrates Native Americans and acknowledges their centuries of mistreatment. Its approach to this setting, culture, and history all seem authentic and well-intentioned, although I'm sure anyone disagreeing will have a chance to be heard.
Despite the epic runtime, Killers is too focused on telling this story to grant a whole lot of screentime to anyone in the large cast outside of the aforementioned three. By the time Jesse Plemons shows up in the role that DiCaprio was originally supposed to play, it's clear that Scorsese isn't all that interested in telling the story of how the Federal Bureau of Investigation got its start, a primary focus of David Grann's 2017 nonfiction book that serves as the project's foundation. You can't help but think Scorsese and Roth turned a good movie into a great one by shifting the focus away from the procedural angle and onto the people at the center.
Scorsese's style has evolved, but you can look back nearly fifty years to see he had already perfected that side of filmmaking by Taxi Driver. The trick, however, is to keep evolving. Doing that has been the secret to Scorsese not just staying relevant but essential.
There aren't many filmmakers who broke out in the '70s still working today. Many have died, some have retired or faded away. Scorsese, like Spielberg, keeps moving forward and his approach, a mix of endless passion and unparalleled perspective, continually serves his films well and rewards moviegoers with enough sense to take these cinematic journeys with him. Scorsese's films require patience, a formidable bladder, a substantial attention span, an eye for detail, and the ability to think critically. If you can supply those, you will greatly appreciate the best film to have been released this nearly half-done decade.
Like Luke's work?
Consider leaving a tip and sharing this review to support DVDizzy.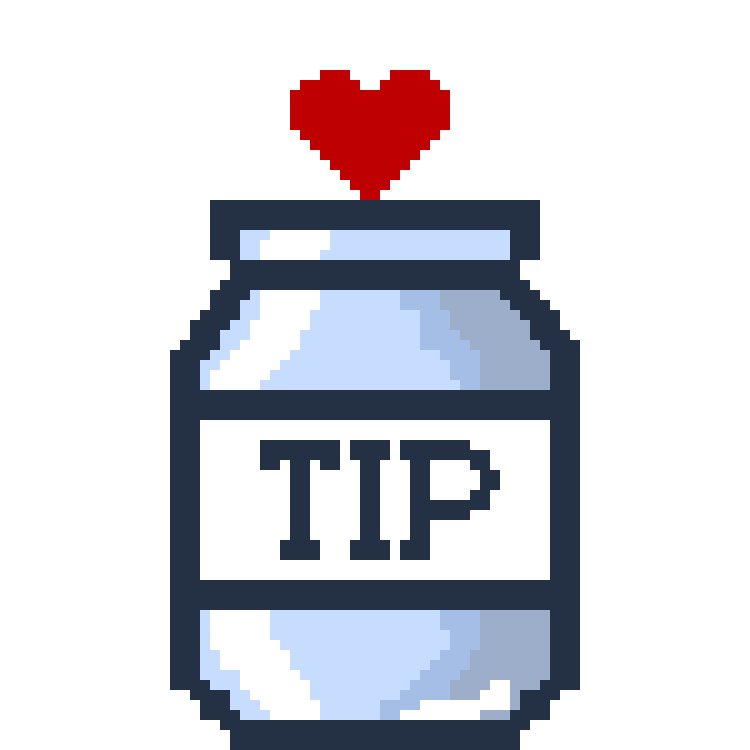 Related Reviews
Directed by Martin Scorsese
Starring Leonardo DiCaprio
New Releases