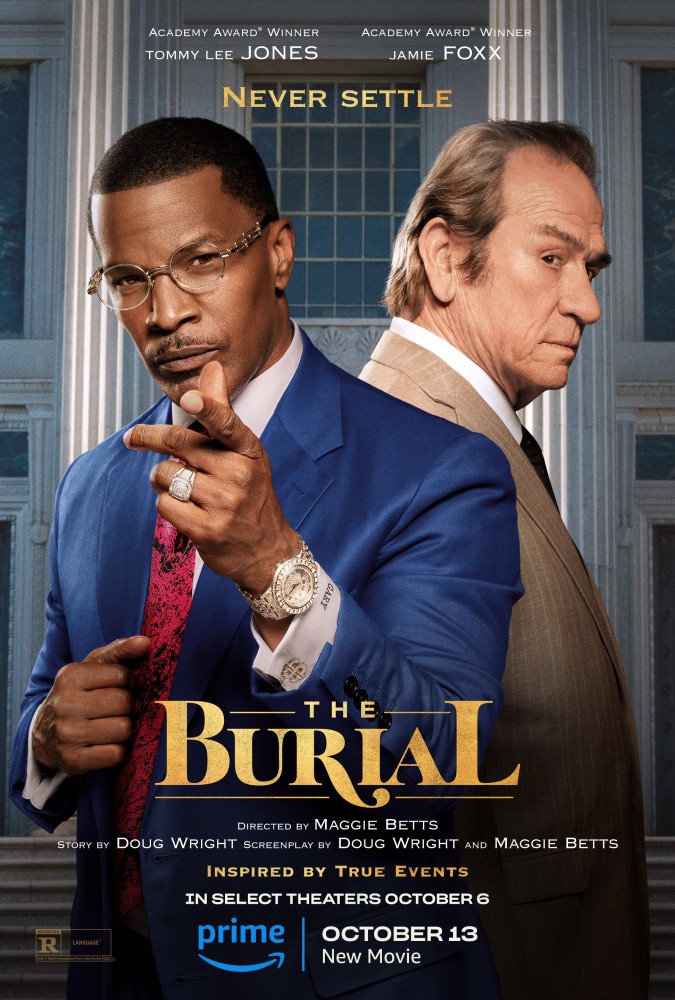 "The Burial" is a crowd-pleaser in which you're proud to be part of the crowd.
---
The Burial (2023)
With the mid-budget movie becoming an endangered species, the courtroom drama has largely disappeared in Hollywood. If multiplexes are offering big budget spectacle and streaming services are courting other audiences with teen romances and horror, where does that leave the genre which was significant enough back in 2008 for the American Film Institute to devote an all-time top 10 list to it? Mostly non-existent, to the dismay of fans of To Kill a Mockingbird, A Few Good Men, and all those John Grisham hits of the '90s.
The Burial provides some highly compelling evidence for the case against courtroom cinema to remain open. This crowd-pleasing drama from Novitiate writer-director Maggie Betts and Pulitzer Prize-winning playwright Doug Wright (I Am My Own Wife, Quills) does not throw out the legal movie library or propose new tenets for reviving the form. It simply commits to the theatricality of court proceedings with a little-known true story that proves to be both unpredictable and inspiring.
The year is 1995 and 75-year-old Mississippian Jeremiah O'Keefe (Tommy Lee Jones) is in trouble. After decades of success, his small business consisting of eight funeral homes and burial insurance is in trouble due to unpaid fees. The solution that he and his lawyer come up with is to sell a few of the funeral homes to industry bigwig Raymond Loewen (Bill Camp). The deal is quickly hashed out and settled with a handshake over lobster dinners and fine wine on Loewen's lavish yacht. But months later, the deal remains unfinalized. Gangly recent law school grad Hal Dockins (Elemental's Mamoudou Athie) thinks that Loewen's group might be stalling the deal to push O'Keefe into bankruptcy and swallow it up whole for much cheaper.
Knowing that the case would be tried in a predominantly black district with a probably majority black jury, young Hal proposes that Jeremiah bring the case to undefeated power attorney Willie E. Gary (Jamie Foxx), who was recently profiled on "Lifestyles of the Rich and Famous." Gary has little time for the pitch, explaining that the $6 million lawsuit is too small for his firm and not a case of personal injury, his field of specialty. Plus, the attorney frankly acknowledges that Jeremiah is white and Gary's track record has been built entirely on black plaintiffs. After explaining how substantial and quickly growing Loewen's business is, Gary reconsiders and makes this legal battle his first foray into contract law.
You anticipate some of what is to come. Gary and his all-black team clash with Jeremiah's lifelong lawyer (Alan Ruck), a white Southerner with a history of calling black men like Hal "son." But Betts and Wright know better than to turn this into some broad Green Book-type of lesson in race relations. Without ignoring the South's troubled past (and, for that matter, present), The Burial wisely stays focused on the case at hand, which has bigger implications than it initially seems.
It's not quite David vs. Goliath, but it's clear where our sympathies are meant to lie: with Gary's confident, well-tailored swagger and Jeremiah's selfless thirst for justice. The film succeeds absolutely on this front. It helps that the two characters are played by Academy Award-winning heavyweights with nary a scandal nor inauthentic note in their past. (Foxx's August brush with antisemitism on Instagram barely registered as anything but misworded in this age of Kanye West.) Foxx and Jones are both as likeable as they've ever been as they play partially to type and bond over a Tony! Toni! Toné! song.
Movies like Green Book and The Blind Side are disappointing, if not quite problematic, for the way they talk down to viewers and simplify complicated matters. When they are embraced and rewarded with accolades, the entire moviegoing industry seems unsophisticated and corny. Fortunately, the only way The Burial will remind you of such films is if you're thinking enough to contemplate why this does not at all feel like those. This is a crowd-pleaser in which you're proud to be part of the crowd.
So much of that comes down to perception. Gary is an extremely wealthy man of luxury, having his own private jet. But he's also self-made, the son of a sharecropper who got into law as an angered victim of discrimination. Similarly, Jeremiah is by all accounts comfortable, a beloved and successful grandfather of nearly twenty whose initial settlement target of $6-8 million is far from insignificant in 1990s Mississippi (or now, for that matter). And yet, the movie makes a convincing case that these men are in the right and that Loewen, who is not just wealthy beyond measure but also plain brutish as he shares his philosophy of the funeral business as a growth industry thanks to Baby Boomers' forthcoming demise, is an out-of-touch asshole. We learn that there are more legitimate reasons for that view and that the magnate's practices are heinously predatory towards the poor. But the fine points of the case are inessential to enjoying the rousing courtroom back and forth of Gary and his cutthroat opposing counsel, Mame (Jurnee Smollett), a young black woman nicknamed The Python.
As an adult drama done right, The Burial belongs to a clearly endangered class. That might explain why it's streaming on Amazon Prime in a few hours, having spent the last seven days in "select theaters." How select? Try finding a theater near you playing it. I found a single theater in Manhattan's East Village which ends its run tonight and one in Santa Monica that will continue playing the movie once or twice a day for at least another week. How has it gotten so bad that a movie as well-made and easy to recommend as this one basically cannot withstand even a true limited theatrical release? The Burial will not have the same impact on Prime, its presentation inevitably interrupted by texts, spam calls, notifications, and deliveries. The weight of the story and stakes of the proceedings, both crystal clear in my well-attended and fully engaged theatrical screening, do not resonate as fully when watching this on your TV with only a tired, self-grooming cat by your side.
I hate that so many of my recent reviews have to incorporate to some degree a general lament of the moviegoing experience. But it's true that The Burial will struggle to spark the spirited water cooler and dinner table discussions it would have years ago. Would "You can't handle the truth!" still be in the lexicon today if A Few Good Men was made for TV? Would John Grisham have three different homes in three different states if people weren't shelling out money to hear Jones miscite Bible verses in The Client?
Regardless of those answers, there is no question that you should see — and thoroughly enjoy — The Burial, preferably in the most dignified and attentive manner you can.
Like Luke's work?
Consider leaving a tip and sharing this review to support DVDizzy.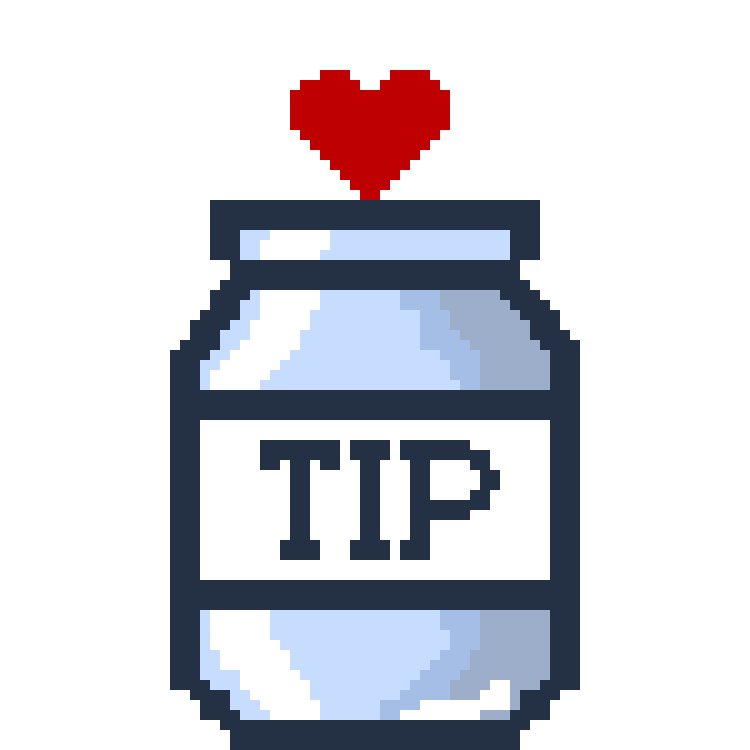 Related Reviews
The Cast of "The Burial"
Now in Theaters
Courtroom Dramas