Taxi Driver is the movie that truly put director Martin Scorsese on the map. Prior to this 1976 drama, Scorsese had made four features, four shorts, and two documentaries, each more warmly received than the last. But Taxi Driver, which reunited him with Mean Streets' Robert De Niro, brought Scorsese a whole new level of notice and etched him a place in cinema history.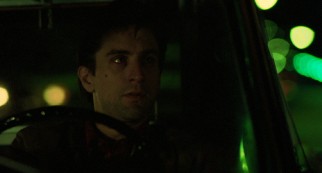 In his first of many protagonist roles for the director, De Niro plays Travis Bickle, a Vietnam War veteran who's having trouble sleeping. To help, he signs up to drive a New York City cab throughout the night. Without reservation, Travis picks up prostitutes, their johns, and various other lowlifes, taking them where they want and never asking questions or passing judgment. At least, he doesn't do either of those things out loud.

The still waters of Travis Bickle run deep and in his candid diary entry voiceover, he shares some strong opinions about the state of the city and those who are out at night. In his own words, Travis is anticipating that "a real rain will come and wash all this scum off the streets."

Though quiet and antisocial, things aren't all bad for Travis, especially when he starts a relationship with Betsy (Cybill Shepherd), a pretty young employee of a US senator's presidential campaign. Travis makes the regrettable mistake of taking Betsy to an adult movie theater on their first real date, immediately ending any future and preventing his calls from being answered or returned. That turn of events, more the result of naivete than lechery, only heightens the stability-threatening solitude of the self-proclaimed "God's lonely man."

In trying to find purpose for himself, Travis arms himself with four handguns, rehearsing quick draws in front of a mirror. Not even he seems to know his plans, but they appear to be leading to an assassination of that presidential candidate. That goal pales in personal significance to a new one established by Travis running into Iris (Jodie Foster), a pre-teen prostitute. Having earlier witnessed her thwarted getaway attempt, Travis commits himself to helping the quirky girl abandon her lurid lifestyle and return home to her family.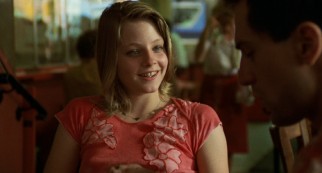 Taxi Driver is a film one can't imagine being made at any other time or in any other way. It is a work that defines an era, and a generation of filmmakers that many would argue has not yet been surpassed. The passing of thirty-five years has sharpened the film and made it easier to appreciate than it could have been for its initial audiences, especially those not at ease with the medium's changed moral standards and heightened realism.
Though it received just two award nominations, the screenplay by 28-year-old Paul Schrader, his second, is rich with ideas. It is largely a one-man show, but what a man to focus our attentions on. Travis Bickle is troubled and increasingly psychotic. And yet, people were right to balk when the American Film Institute classified him and Michael Corleone as two of the silver screen's all-time greatest villains in a 2003 countdown. These two icons of '70s cinema are clearly antiheroes and have a fair amount of virtue to counter their vices. A strong case can be made for the nobility of Travis' intentions. Disenchanted by the world from which he is increasingly detached, Travis wants criminals and the seediness around them to go away, a view shared by some of AFI's designated heroes, high among them, Clint Eastwood's "Dirty" Harry Callahan and Foster's Clarice Starling from The Silence of the Lambs.
Taxi Driver simply does not work without viewers sympathizing somewhat with Travis Bickle, a damaged man with no place or person to turn to. That the character retains humanity even as his emotions and behavior chip away at it is no minor feat by Robert De Niro. De Niro cannot make enough mediocre thrillers this century to undo the significance of his first thirty years or so of acting. In assessing the nearly 80 feature credits to his name, one couldn't rank this turn any lower than fifth, most likely in the company of his Jake LaMotta and young Vito Corleone. Revisiting a performance like this reminds us why the actor's recent work frustrates: not because it is especially bad, but because it doesn't move us to the incredible degree it once did.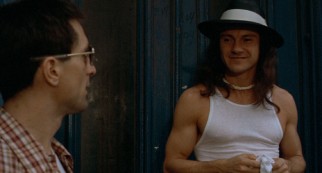 Scorsese has managed to advance to senior citizenship with his own credibility intact. The Irishman, his planned reunion with De Niro after fifteen years apart, would be mightily encouraging even if Al Pacino and Joe Pesci weren't also attached to it. Still, when Scorsese finally won his long-overdue Oscar, for 2006's The Departed, past upsets remained much in mind, specifically his worthy films that lost out to Rocky, Ordinary People, Dances With Wolves, and Million Dollar Baby.

Scorsese's contributions to cinema are vast and Taxi Driver ranks highly among them, as creative, expressive, and resonant as almost anything he or anyone else has filmed.

One reason why Taxi Driver has aged so gracefully is that it stands as a poignant time capsule of an America and a New York City that once existed. Probably half the population alive at that time has passed away by now and old attitudes and ways of life have disappeared with them. Maybe Rudolph Giuliani's mayoralty wasn't the rain Travis had in mind, but it truly did give a facelift to Manhattan, reducing the crime and grime which pervades this movie. It is amazing to consider how much the world and its honorary capital have changed in just a few decades. Taxi Driver is one of the central reminders of the NYC sleaze of yore, which cinema documented from at least Midnight Cowboy (1969) to Harvey Keitel's Bad Lieutenant (1992).

Taxi Driver may have lost all four of the Oscars for which it was nominated (Best Picture, De Niro for Best Actor, Foster for Best Supporting Actress, and, posthumously, Bernard Herrmann for Best Score), but it is now almost universally regarded as one of cinema's all-time greatest works. AFI has included it on both versions of its top 100 American Films list (ranking it above Rocky each time). It also featured in the Institute's 100 Thrills and 100 Movie Quotes lists, with the iconic "You talkin' to me?" coming in at #10 on the latter.

Taxi Driver probably sells more copies than many other all-time classics, because Sony Pictures Home Entertainment has made a point to reissue the film frequently. The film's first DVD came just six months after the format's spring 1997 debut. A Collector's Edition DVD was released in 1999, followed by a 2-disc Collector's Edition in 2007. Now, Taxi Driver makes its Blu-ray debut in a loaded but reasonably-priced disc.
Blu-ray Disc Details

1.85:1 Widescreen
DTS-HD 5.1 MA (English, French, Portuguese), Dolby Digital 5.1 (Spanish)
Subtitles: English, English for Hearing Impaired, French, Spanish, Portuguese, Chinese Traditional, Korean, Thai
Not Closed Captioned; Extras Subtitled in Spanish, Portuguese, Chinese, Korean
Release Date: April 5, 2011
Single-sided, dual-layered disc (BD-50)
Suggested Retail Price: $24.95
Six-sided Digipak with Photo Cards
Still available in 2-Disc Collector's Edition DVD ($19.94 SRP)
VIDEO and AUDIO
Taxi Driver is a gritty, low-budget film that should never have the polish of its bigger contemporaries. Fortunately, Sony's 1.85:1 Blu-ray transfer manages to remain faithful to the original look while satisfying with a sharp, spotless element and terrific detail. The movie retains its grain and distinctive filmic presentation without any disc-specific drawbacks to exemplify its age and modest means. (As far as unintentional problems probably dating back to production, a couple of shots look out of focus and another quick shot/edit is jerky.) The picture quality is highly satisfying.
The results of the DTS-HD 5.1 master audio are similar. The sound is clear, but not artificially pumped up. Dialogue remains crisp throughout and Bernard Herrmann's agreeable, jazzy final score is prominent without drowning out the diegetic sound. You'll never mistake the mix for belonging to a newer or bigger movie, but its range, depth, and clarity are all unassailable.

BONUS FEATURES, MENUS and PACKAGING

On its second and third DVD releases, Taxi Driver was joined by a wealth of bonus features,

which this Blu-ray mostly preserves and slightly adds to.

The extras begin with "The Script to Screen Experience", an interactive picture-in-picture feature which lets you read Paul Schrader's script in tandem with playback of the movie. While at times, this may feel like simply a subtitle scroll with character names, the scene and character descriptions are interesting and you are able to scroll through the screenplay and jump to the filmed equivalent pretty quickly and smoothly. The only way this pales compared to the DVD version of the feature is that the script is only viewable in a small window and not screen-filling pages as on the DVD.

Next up we get three different audio commentaries. The first is by director Martin Scorsese and writer Paul Schrader, who were recorded separately for the 1991 (misidentified as 1986) Criterion Collection laserdisc. Despite the linking efforts of identifying host/narrator Deirdre O'Donohue, Schrader's part feels like a compilation of interview remarks. On the other hand, making up the vast majority of the track, Scorsese's screen-specific comments on his inspirations, intentions, and experiences intrigue greatly. This is a valuable inclusion and the only one here that never appeared on DVD.

The second commentary takes an academic look at the movie with film professor Robert Kolker. Kolker is big on reading into the film's imagery, the character of Travis Bickle, Scorsese's techniques, and how all of that compares to cinema at large. His analysis is interesting and more consistent than most filmmaker tracks.

The final commentary brings back screenwriter Paul Schrader, this time speaking over the film alone in the standard way. This is the weakest track here, but it still contains plenty of notable revelations about things like naming Travis, casting Albert Brooks, Travis' latent racism and diet, Iris' real-life inspiration, and what parts diverge from what was scripted. While repetition and many lulls make this skippable for those who aren't drawn to writing or most enamored with Taxi Driver's script, it's nice that this was retained.

Almost all of the remaining bonus features were created for the 2007 DVD and are, unless otherwise noted, presented in HD.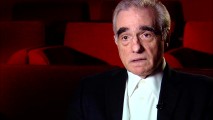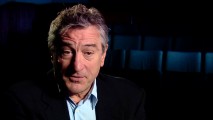 "Martin Scorsese on Taxi Driver" (16:52) gathers further thoughts and memories from the film's director, this time on camera. He passionately recalls the film's challenges, varied influences, personal themes, and reception.
"Producing Taxi Driver" (9:52) interviews Michael Phillips, who recalls Taxi Driver from a producer's point-of-view, specifically the project's origins, studio resistance, and picking Scorsese and De Niro to do Schrader's script justice.
"God's Lonely Man" (21:42) examines the film's story and themes, primarily through informative interview comments by writer Paul Schrader. He discusses the personal matters that shaped his script and his writing process. The piece also picks up some academic perspective from Robert Kolker.
"Influence and Appreciation: A Martin Scorsese Tribute" (18:30) collects comments from De Niro, the aforementioned interview subjects, and filmmakers like Oliver Stone (Scorsese's NYU classmate) and Roger Corman (one of Scorsese's earliest producers), most of them singing the praises of the director and his style. It's not the career-wide retrospective you'd want, but it's a decent little Taxi Driver-centric celebration nonetheless.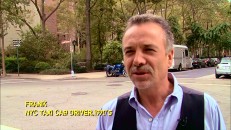 "Taxi Driver Stories" (22:23) interviews men who drove New York City cabs in the 1970s. They share their experiences, relate how they identify with what's depicted in the movie, and discuss the profession. A well-done one-off piece like this makes for a nice alternative to making-of material.
The centerpiece of the 1999 Special Edition DVD's extras, "Making Taxi Driver" (1:10:55, SD) is a comprehensive retrospective that catches up with nearly every living person associated with the film, including Scorsese, Schrader, De Niro, Jodie Foster, Albert Brooks, Harvey Keitel, Cybill Shepherd, and Peter Boyle. While much of the ground it covers is similarly addressed in the three audio commentaries, this fine documentary does a better job of supplying detail and sustaining interest. It also manages to cover aspects ignored or underplayed in the other extras, such as hair and violence make-up effects, Foster's childhood exposure, Bernard Herrmann's contributions, the film's violence, and the degree of creative input Scorsese welcomed from all of his cast and crew. It's the set's best bonus feature.
Another 2007 creation, "Travis' New York" (6:15) discusses the scummy setting captured in the film, with remarks from cinematographer Michael Chapman and former New York City mayor Ed Koch. This satisfying short is complemented by "Travis' New York Locations" (4:40), offering imperfect split-screen clips of nine Manhattan spots shot in the film comparing their appearance in 1975 to 2006, along with a few New Yorker laments for the shuttered Belmore Cafeteria. Gone is the DVD's city map identifying them.
"Intro to Storyboards by Martin Scorsese" (4:30) has the director explain his use of visualizing sketches and how they factor into his filmmaking methods. A Storyboard to Film Comparison (8:20) is what it sounds like, with Scorsese's crude drawings appropriately given more of the screen than the often loosely corresponding assortment of scenes (most extensively, the film's unforgettable bloody climax) to which they are compared.

"Galleries" (9:28) consists of four videos that zoom in on and pan around sorted visuals, playing excerpts of Bernard Herrmann score and Travis Bickle inner monologue over sheet music, and mostly black & white behind-the-scenes photos, posters, and publicity stills.

These screen-filling montage presentations are preferable to self-navigated galleries.

"Previews" holds just one thing, an oddly manic 1.33:1 promo (2:09) for Taxi Driver's 2007 Limited Collector's Edition DVD. Why that is included but not the film's original trailer (which was also absent from the most recent DVD), I don't know.

Last and possibly least comes movieIQ, which is explained by the short video clip "What is movieIQ?." I couldn't access this or other BD-Live features, possibly because they aren't active yet (two days before street date, they really should be available).

As jam-packed with content as this set is, it does drop the Scorsese and De Niro trailers from Taxi Driver's 1999 DVD (most regrettably, the movie's original trailer) and some cast & director biographies.

The Blu-ray's menu evokes a taxi feel with its checkered borders and yellow and black color scheme. It features a scored montage of mostly silent scenes.

The set is interestingly packaged with what looks like one of those books that accompany select Warner titles. In fact, once the back paper flap is lifted, the hardcover Digipak unfolds to display some nice monochromatic imagery. In a pocket, one of the sides houses an unadvertised set of 12 high quality 5"x7" photo cards. Besides a poster reproduction and a behind-the-scenes shot of De Niro and Scorsese, the mostly color photos are a mix of publicity images and film stills, several not suitable for public display. There's also an insert promoting 3D and Sony's "make.believe" philosophy.
CLOSING THOUGHTS
I liked Taxi Driver the first time I saw it, but revisiting it ten years later, I'm ready to call it the unforgettable masterpiece that many long have. Boasting a terrific feature presentation, somewhere around nine hours of substantial extras (including almost everything of note from the DVDs and one significant former laserdisc exclusive), and some photo cards for currently less than $15 out of pocket, this Blu-ray debut is nearly impossible to find fault with.
Support this site when you buy Taxi Driver now from Amazon.com: Blu-ray / 2-Disc Collector's Edition DVD