In 1958, shortly after divorcing their current spouses (his second, her first), Stanley Kubrick married Christiane Harlan, the actress who played the German prisoner of war that sang her French captors to tears at the end of Paths of Glory. The union made Christiane's brother Jan Harlan brother-in-law to Stanley and over time he became a colleague and confidant to the director, serving as a producer's assistant on A Clockwork Orange and then as executive producer on Kubrick's next and final four films. In 2001, while executive-producing A.I.: Artificial Intelligence, Steven Spielberg's completion of a Kubrick-developed project, Harlan also produced and directed Stanley Kubrick: A Life in Pictures, a feature-length documentary on the life and work of his recently-deceased friend and kin.
A Life in Pictures covers Stanley's career in a comprehensive and chronological fashion, paying attention to every entry in the director's lean filmography. To discuss the filmmaker and his films, Harlan assembled an impressive roster of interview subjects, some of the most-respected living American directors (Spielberg, Martin Scorsese, Woody Allen) and a large number of cast and crew members from Kubrick's films (including Spartacus' Peter Ustinov, A Clockwork Orange's Malcolm McDowell, The Shining's Jack Nicholson, Full Metal Jacket's Matthew Modine, and Eyes Wide Shut's Nicole Kidman). One gets used to the format very quickly, which never changes, of comments, clips, and infrequent narration from Tom Cruise. Unsurprisingly, a lot more attention is paid to movies like Dr. Strangelove and 2001: A Space Odyssey than Killer's Kiss, but every film gets its due, context, and a bit of analysis.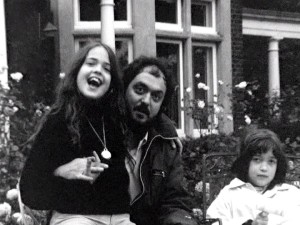 I imagine this documentary would have seemed a lot more significant in Warner Brothers' previous Kubrick Collection, where it stood as one of very few supplements. Here, if you're moving through the set in order, this is the tenth and final disc, and a lot of the observations have already been made. Still, it's a fine study of Kubrick's career, if not especially critical. It's also the place where the most attention is given to Kubrick's non-Warner films; clips from The Killing, Spartacus, Dr. Strangelove, and the elusive Fear & Desire all add something to the compendium.
At 142 minutes, A Life in Pictures is not just feature-length, it's Kubrick-length. That seems deliberate; Harlan has made an effort to include as many view points and favorable assessments as possible. But for all the consideration of the films, we don't learn too much new on the famously reclusive Kubrick; a few excerpts from his family's home movies and interviews with Christiane and his daughters stand out as clear but too brief highlights.
Buy Stanley Kubrick: A Life in Pictures on DVD from Amazon.com
VIDEO and AUDIO

The issue of aspect ratio is far more controversial for Kubrick's films than most other modern cinema. That's because unlike the vast majority of movies made from the mid-1950s-present, the director's three final works -- The Shining, Full Metal Jacket, and Eyes Wide Shut --

were reportedly intended to be seen in 1.33:1 full frame. That's exactly how they were presented on their first two DVD appearances, at the supposed wishes of their late director. Here, the three in question appear in remastered 1.78:1 anamorphic widescreen transfers, allowing them to completely fill 16x9 displays and approximate their 1.85:1 theatrical exhibitions. Far from compromising Kubrick's meticulously-concocted visions, the three films appear to benefit from the matting process, their compositions looking even more extraordinary than the full aperture versions. (A commentary remark suggests that Kubrick framed everything, obviously excluding "scope" fare, for 1.66:1.) The set's other three films are presented in the original aspect ratios that have never been in question; 2001 in its Panavision 70 format's 2.20:1, A Clockwork Orange in 1.66:1 (unlike its first two DVDs, it's now enhanced for 16x9 sets) and Stanley Kubrick: A Life in Pictures in fullscreen with a lot of letterboxed clips and images.

I noticed marked improvement in the picture quality of 2001 and The Shining, the two films I'm most familiar with. The visuals on these two are quite stunning; clean, vibrant, and amazingly detailed. The youngest of the bunch, the 8-year-old Eyes Wide Shut, is surprisingly dealt the least praiseworthy video. Substantial grain mars its look, though surely some will argue that this is a deliberate effect, resulting from either the use of discontinued film stock or the director's desire for a hazy dreamlike ambience. A Clockwork Orange and Full Metal Jacket both look plenty good for their age, but as always, each possesses a grittier, grainier look than the film that immediately preceded it. For instance, Jacket's color palette is highly muted throughout. A mix of whites and blacks, scenes bright and dark, A Clockwork holds up well and appears to benefit from the higher resolution afforded it in its first 16x9-enhanced transfer.

Regardless of original sound formats, each film is treated to a Dolby Digital 5.1 presentation in English, with all but the documentary also offered in French 5.1. Music is the most active element on each movie's mix and the DVDs' presentations do a fine job of reproducing the wide array of classical and contemporary selections in a wide, robust fashion. Dialogue is always pleasantly crisp and the occasional striking sound effect (most common on 2001 and Shining) also bears much impact. There isn't much in the way of channel separation, making the mixes feel a lot like Dolby Surround. Still, aside from purists lamenting the exclusion of the original Mono mixes for Clockwork, Shining, and Full, most viewers should be quite pleased by how the set renders the soundtracks on their home theater systems.

BONUS FEATURES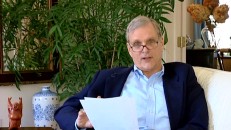 Disc 1 of 2001: A Space Odyssey serves up the film's evocative dialogue-free theatrical trailer (1:50) and, more substantially, a feature audio commentary by actors Keir Dullea and Gary Lockwood. Recorded separately, they start off strongly with lots of interesting remarks. Perhaps inevitably, a number of long quiet stretches ensue. There's still enough screen-specific discussion to make this worthwhile, especially for diehard fans who are multi-tasking, but it's far from an extraordinary track. Topics discussed include working with Kubrick, different reactions to the film, the meaning of parts and the whole, and how visuals were technically achieved.

Disc 2's extras begin with "2001: The Making of a Myth", an exquisite 43-minute documentary produced in 2001 which wonderfully covers the movie's themes and technique.

Introduced and narrated by James Cameron, the piece includes new interviews with author/screenwriter Arthur C. Clarke, members of the crew and cast (not just the obvious like Keir Dullea, but even a space stewardess and two apes), and critics. They all shed lots of light, from interpretations to production tales.

"Standing on the Shoulders of Kubrick: The Legacy of 2001" (21:20) allows contemporary directors (including the likes of George Lucas and Steven Spielberg), visual effects men, and others to speak highly of the film for its inspirational and innovational natures. The excellent "Vision of a Future Passed: The Prophecy of 2001" (21:25) evaluates the film's conjecture on outer space and the future, with an impressive panel of speakers commenting on the film's appearance and mixed foresight. "2001: A Space Odyssey -- A Look Behind the Future" (23:05) is a relevant vintage Look magazine TV program. It dryly begins discussing the film's production in relation to contemporary space exploration, but improves with comments by Clarke and Dullea plus footage from the set. "What is Out There?" (20:40) ponders the film's themes and the possibility of extraterrestrial life from a scientific point-of-view. It contains a few overlong movie excerpts and is hosted by Dullea awkwardly reading from his lap, but its worthwhile content includes clips from Clarke's 1960s interview given on BBC's "People to Watch."

"2001: FX and Early Conceptual Artwork" (9:30) lets effects supervisor Douglas Trumbull dissect some of the shots he worked on for the psychedelic Star Gate sequence before setting an extensive slideshow of concept art (introduced by Kubrick's widow Christiane) to the haunting Adagio of Gayane. "Look: Stanley Kubrick!" (3:15) offers a slickly-edited look at the work from Kubrick's pre-cinema career, as a young photographer for Look magazine. Black and white stills of famous and ordinary people from the late 1940s are showcased.

Finally, "11/27/1966: Interview with Stanley Kubrick" (1:16:25) is a valuable audio-only extra which finds Kubrick talking at great length about high school, playing chess in the park for quarters, and each of his early filmmaking experiences (with an eye for criticism). Though the first hour's topics predate 2001, Kubrick talks with candor about everything from nuclear warfare to film editing. With chapter stops, time coding, and rewind/fast-forward capabilities, the presentation of this hefty treat (which merely plays over the second menu page) is praiseworthy.

It's worth noting that a couple of extras from the 1999 DVD -- a trailer for the silly 1984 sequel 2010 and a more significant 20-minute press conference with Arthur C. Clarke -- do not resurface here, as they didn't on the remastered 2001 2001 disc.
Accompanying A Clockwork Orange on its first disc are the film's trailer, a one-minute preview which showcases adjectives and sped-up shots to the William Tell Overture, and an audio commentary by star Malcolm McDowell and critic Nick Redman. They're speaking together and the benefits of that design are evident. This is a spirited and full discussion that's made up of interesting off-the-cuff observations from both and production stories from McDowell.
Disc 2 serves up three lengthy bonuses. "Still Tickin': The Return of A Clockwork Orange" (43:35) provides a fairly academic look at the movie with comments from critics and present-day filmmakers. There's some interesting material on the film's banning and withholding in the UK, lots of different theories on why the film is important/great/brilliant, and a brief but dull consideration of UK politics. For all we hear from Sam Mendes and Mary Harron, we only get a little bit from star Malcolm McDowell and, in archival clips, author Anthony Burgess.
"Great Bolshy Yarblockos! Making A Clockwork Orange" (28:15) fails to live up to its title. It begins with an enlightening look at production with comments from crew members, but soon enough devolves into a continuation of the former piece, only with new faces praising and waxing philosophic on the violence and its presentation.
O Lucky Malcolm! is an 86-minute documentary on Malcolm McDowell directed by Jan Harlan. It examines the actor and his body of work, paying a lot of attention to his debut (1968's If...) and even more to Clockwork. McDowell's first Hollywood film, Time After Time, is also covered in detail and segues into discussion of his families, his Time co-star and second wife Mary Steenburgen, current wife Kelley, and aspiring filmmaker children. McDowell's work this decade in independent films is also sampled and discussed. The 1980s and 1990s are more or less ignored, as are McDowell's age-inducing drug problems. While far from painting a complete picture of the performer's career and personality (e.g. the deceptively-produced Caligula is given about less than two minutes' thought and that's two minutes more than any of his expansive TV work), the film does a good of studying what it does. It offers interviews with a comprehensive roster of colleagues and relatives. McDowell himself is heard in both a private interview at his home and an unidentified audience event, the latter of which finds him lighter and more eager to share entertaining stories. This film also appears on Warner's simultaneously-issued Two-Disc Special Edition of McDowell's semi-autobiographical O Lucky Man!, which receives special notice and which the title clearly plays upon.
The Shining follows the Disc 1 pattern by supplying its eerily simplistic theatrical trailer (1:30) and a new audio commentary by Steadicam inventor/operator Garrett Brown and Kubrick biographer/film historian John Baxter. Recorded separately, they have a considerable amount of production anecdotes and observations to share, Baxter as many as the man directly involved. Somehow, though, there isn't the spark to the track that's deserved and expected, as Brown tends to be technical and both are a little dry in focusing more on visual aspects than dramatic ones.
The second disc serves up three new featurettes and one important holdover.
"View from the Overlook: Crafting The Shining" (30:15) satisfies as a general retrospective, in which Kubrick biographers contextualize the production and crew members share their memories. Like many of the set's other extras, the featurette leans closer to analysis than insight, but there's lots of good material here in spite of a surprising number of no-shows (including Stephen King and every cast member but a briefly-seen Jack Nicholson).
"The Visions of Stanley Kubrick" (17:15) invites more praise from generally respected filmmakers (the director whose biggest claim to fame is Bulletproof seems like an odd choice to join Spielberg, Lucas, et al.). The visual aspect of Kubrick cinema claims the spotlight here, as techniques from a number of his films are illustrated and commented upon.
"Wendy Carlos, Composer" (7:30) catches up with the transsexual woman who scored The Shining and A Clockwork Orange. She gives off very unusual vibes while sharing music that was written for the two films and either modified or not used.
"The Making of The Shining" (35:00), filmed on-set by director's daughter Vivian Kubrick, accompanies the feature on DVD for a third time. You couldn't find as earnest and striking a making-of today. Some highlights: Jack Nicholson flirting with the 19-year-old camerawoman and getting into character, Stanley Kubrick's mother learning about color-coded script revisions, young Danny Lloyd laughing about what his parents will buy him with the money he's earning, Scatman Crothers inexplicably crying over working with Lloyd, and Kubrick visibly frustrated with Shelley Duvall's work. It's a terrific and revealing companion to the film. As on its second DVD inclusion, it's offered with optional commentary by Vivian, whose many inside stories ensure that a "making-of on the making-of" is not one step too far but instead a delightful retrospection.
It makes sense that, as the only film in the set treated to a single disc, Full Metal Jacket has the lightest load of extras. Its audio commentary features actors Adam Baldwin, Vincent D'Onofrio, and R. Lee Ermey along with critic/writer Jay Cocks. Like most of the set's other commentaries, this one is patched together from individual sessions. The fact that there's three speakers (Baldwin is only briefly heard over a few of his scenes) does help things, as does the fact that different perspectives (actors in less than half the film, an uninvolved reviewer, technical advisor) are provided. The lively track offers a satisfactory blend of production stories, analysis, and comparison to other major war flicks.
"Full Metal Jacket: Between Good and Evil" (30:45) is a great new featurette, which covers casting, the production process (17 months of working with Kubrick, with England standing in for Vietnam), and the film's themes. Many cast members share their reflections and the piece tends to be more substantial than snooty.
Rounding out the platter is a fairly mundane trailer (1:25).
All of Eyes Wide Shut's bonus features are relegated to Disc 2, as an announced select scene commentary by Sydney Pollack fails to materialize. Surprisingly, not too much of the platter's material deals directly with Kubrick's final film.
In three roughly even parts, "The Last Movie: Stanley Kubrick and Eyes Wide Shut" (43:00) serves to demystify Kubrick with recollections from his wife and daughters, discuss A.I. and Kubrick's multiple attempts to tackle it before passing the film onto Spielberg, and reflect on Eyes Wide Shut with comments from a handful of people.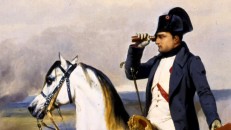 The fascinating "Lost Kubrick: The Unfinished Films of Stanley Kubrick" (20:15) looks at two films developed and nearly made by Kubrick: a heavily-researched Napoleon biopic in the late 1960s that would have starred Jack Nicholson and Aryan Papers, a Holocaust drama based on Louis Begley's Wartime Lies for which Jurassic Park's Joseph Mazzello was signed in the mid-1990s. Both projects are satisfactorily considered with interviews of those in the know.
Next comes Kubrick's acceptance speech (4:00) for the Directors Guild of America's 1998 D.W. Griffith Lifetime Achievement Award, in which he reflects on Griffith's career and the Icarus myth.
An Interview Gallery supplies 35¼ minutes of summer of 1999 sit-down sessions with Tom Cruise (8:40), Nicole Kidman (18:26), and Steven Spielberg (8:05). We see a lot more of the pieces excerpted in the preceding documentaries, as Cruise and Kidman recall being hired for Eyes Wide Shut, the production process, and the news that Kubrick had died. Spielberg's comments pertain not to Eyes but with his long, telephone-oriented relationship with Kubrick.
Closing out the disc are a minute-long trailer and two 30-second TV spots which preview the film without airing a single piece of dialogue.
All that Stanley Kubrick: A Life in Pictures gets is a single text page of cast and crew credits.
A number of the new extras are widescreen and 16x9-enhanced. Disappointingly, none are subtitled or closed captioned.
MENUS and PACKAGING
Each of the six titles is treated to its own keepcase inside the cardboard box. In an inspired design choice, the movies feature a single iconic image against a predominantly black cover; HAL's eye on 2001, Joker's helmet on Full Metal Jacket, etc. One exception is The Shining, which merely uses the same artwork as the set's new standalone release instead of the door the box's back suggests, mucking up spine consistency in the process. A Life in Pictures does the same, though it's more deserving of unique status. No inserts are found inside any of the DVDs' keepcases and the only insert found inside the cardboard box is a booklet promoting other Warner Brothers box sets.
Similar dark simplicity is found in the menus, which feature no animation. Excerpts of score are heard on each disc's primary menu, aside from 2001, which subtly supplies the rumbles, beeps, and whistles of space travel.
CLOSING THOUGHTS

Many would argue that Stanley Kubrick is one of the greatest film directors ever. I prefer the less disputable assessment that Kubrick was a unique filmmaker -- visionary, meticulous, thematically varied, and driven to tell stories in ways that maximized the medium. Acknowledging those strengths does not mean that everything Kubrick touched was pure cinematic gold. There are some clear shortcomings to all his works that no amount of ambiguity can lead one to overlook.

I realize that my objective view puts me within the considerable gap between serious cinephiles with nary a bad word for the director and those wanting just to be entertained who consider Kubrick's films unbearably cold, indulgent, overlong, or dull.

The five films of Warner's new set are a bit of a mixed bag: I'd rank the evocative 2001 and The Shining as the good, A Clockwork Orange as the bad, with Full Metal Jacket and Eyes Wide Shut at opposite ends of the big in between. Preferences among Kubrick's canon vary widely with little consensus emerging. Compared to other critics, I'm much more reluctant to throw the word "masterpiece" at all, or really any, of the works compiled here. Still, I feel that all five of the featured films do deserve (at least some) consideration for their ideas and presentations.

Disregarding the movies, the quality of the 10-disc box merits few criticisms. The exclusion of Lolita and Barry Lyndon is unfortunate, as is the fact that other studios seemingly weren't able to contribute their films. Not everyone will approve of the widescreen aspect ratios and lack of Mono tracks on the films where they are an issue; though providing dual formats would have satisfied some it also would have threatened price, disc art, or compression. But the framing looks perfect to me, picture quality is generally great (less so on Eyes), the supplements are terrific (aside from two underwhelming commentaries), the major documentary is excellent, and the price is reasonable.

If you love only 1-3 of the Kubrick films in this set, then you'd do fine to just get their new standalone releases (provided they've received them). Otherwise, this big box is sure to command respect and attention in your collection while meriting many viewings. You may very well be sick of re-buying Kubrick's Warner films on DVD, but the studio again gives reason to do that, offering more substantial an upgrade than last time around.