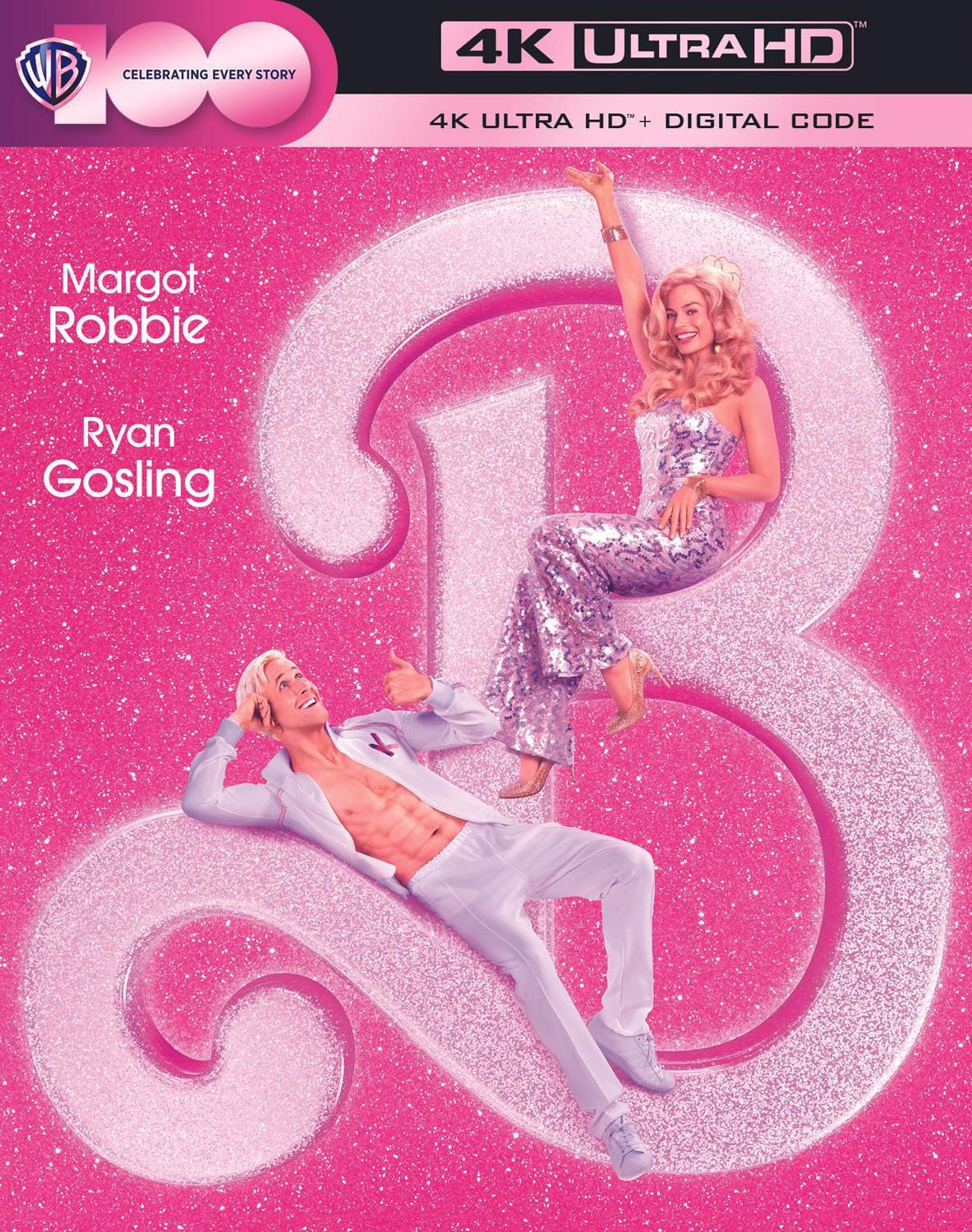 The average person would reasonably expect a Barbie movie to be superficial escapism, but that is absolutely not the kind of comedy that interests indie-seasoned writer-director Greta Gerwig and her partner/co-writer Noah Baumbach.
---
---
Barbie (2023)
A live-action Barbie movie could have gone in so many different directions. First mentioned in the 1980s and developed in earnest beginning in 2009, the Mattel project moved through different studios with various personnel attached. Oscar-winning Juno screenwriter Diablo Cody came aboard in 2015 when it was based at Sony with Amy Pascal and Men in Black couple Laurie McDonald and Walter F. Parkes set to produce. Then, in 2016, comedian Amy Schumer was enlisted to star and rewrite the script with her sister. When Schumer exited over "scheduling conflicts" she later revealed to be creative differences, Anne Hathaway was courted to lead, with Fun Mom Dinner's Alethea Jones to direct.
Buy Barbie from Amazon.com: 4K Ultra HD + Digital · Blu-ray + Digital · DVD
Finally, in 2018, with everyone previously attached having moved on, actress Margot Robbie took the reins as producer and star. Robbie made a choice that now seems like a no-brainer, getting Greta Gerwig (Lady Bird, 2019's Little Women) to write the script along with Gerwig's romantic/creative partner Noah Baumbach. Gerwig would also be tasked with directing in a decision impossible to question now that Barbie has become the biggest hit of 2023 and one of the most popular films ever made, having grossed nearly $1.5 billion worldwide, all the while getting glowing reviews from critics and most moviegoers.
Having a world class talent at the helm does not always ensure success, especially in big budget fare. Arthouse darling Chloé Zhao followed up her Academy Award-winning Nomadland with Eternals, one of the least loved and lowest-grossing works in the Marvel Cinematic Universe. Nothing in the artistically sterling track records of the quirky and independent Gerwig and Baumbach suggested they could make something massively appealing with mainstream moviegoers of all ages. And yet, these two intelligent and funny filmmakers did just by that with an in-the-moment deconstruction and contextualization of Mattel's enduring plastic doll that is as substantial as it is entertaining.
Arriving here after a decade of only generating good will, Robbie shines in the title role, playing our focal "stereotypical" Barbie as a young woman whose idyllic carefree existence and flawless facade have lately been intruded upon by some inexplicable dark thoughts. Barbie's existential journey brings her away from her plastic world of privilege and nightly parties and into our world, where she has to track down the person who owns her to understand the newfound anxiety.
It's a clever approach: part Pixar, part magical realism reminding the viewer of movies like Enchanted and Elf, whose star Will Ferrell earns big laughs as Mattel's tone-deaf, bottom line-driven CEO. But Gerwig and Baumbach's script is far from derivative, demanding viewers consider their world in ways most summer blockbusters wouldn't dream of. The script delves into all sorts of issues, including the history of toxic masculinity and the body image issues that stem from having skinny perfection as the beauty standard.
You'd think a multi-billion dollar corporation like Mattel might be uneasy about their mostly unflattering portrayal in this film, but the longtime toy manufacturer wisely reveals itself to have a sense of humor and, as a result, has been rewarded with one of the biggest profit margins in the history of motion pictures. Oddball, short-lived, and long-forgotten creations from Mattel's past like Ken's friend Allan (Michael Cera), the pregnant Midge (Oscar-winning filmmaker Emerald Fennell), and Sugar's Daddy Ken (Rob Brydon) are paraded to much amusement in supporting roles. Meanwhile, our most focal and traditional blonde, Caucasian Ken is played to perfection by Ryan Gosling, one of the finest actors of his generation. Ken's discovery of "patriarchy" fuels hilarity and nicely complements/contrasts the principal odyssey that sees principal Barbie tracking down beleaguered working mother Gloria (America Ferrera) and trying to grasp where her morbid thoughts are coming from.
Barbie is a surprising departure from the candy-colored fantasy that Mattel has lucratively presented not only in dolls and accessories but a multitude of merchandise and no fewer than sixteen direct-to-video animated movies from the 2000s that are old enough for young millennials and elder Gen Z members to embrace nostalgically as landmark entertainment. Gerwig's film is also a refreshing contrast to modern big budget studio cinema, most of which involves wise-cracking superheroes and tidy, predictable battles of good and evil. The average person would reasonably expect a Barbie movie to be superficial escapism, but that is absolutely not the kind of comedy that interests Gerwig and Baumbach, who separately and together have been responsible for some of the best independent films of the past ten years, including Frances Ha, Marriage Story, and Mistress America.
There are no clear precedents to Barbie because no prior mainstream movie has offered such a celebration of womanhood or a feminist perspective, let alone done so to such blockbuster numbers and with a giant retail brand in the mix. Unlike some of this year's other nostalgic box office performers, like The Super Mario Bros. Movie and The Little Mermaid, Barbie deserves to be remembered at year's end for more than just its big crowds. Gerwig should already have won an Oscar from any of her three prior nominations (two for screenplay and one for Best Director). Baumbach has similarly had to settle for three-time bridesmaid status, having lost Best Original Screenplay for the sublime The Squid and the Whale and Marriage Story.
The two of them might have a shot at make-up recognition, but it remains to be seen how the Academy will classify their extremely inventive screenplay, as original or adapted. Neither feels entirely right, since the movie claims to be "Based on 'Barbie' by Mattel." Toy Story featured real classic toys like Slinky Dog and Mr. Potato Head but still earned a Best Original Screenplay nomination. Its sequels, which featured Tour Guide Barbie and Great Shape Barbie, vied for Best Adapted Screenplay, as all sequels do. To consider Barbie "Adapted" is to undermine the clever original ideas that pervade the entire film. It also would place the movie in direct competition with such dramatic heavyweights as Christopher Nolan's Oppenheimer and Martin Scorsese's Killers of the Flower Moon. The competition in Original Screenplay won't be that much lighter, with the imminent knockout The Holdovers and Yorgos Lanthimos' buzzed-about Poor Things on the way.
If Gerwig and Baumbach's screenplay fails to get the acknowledgment it deserves and Barbie probably gets nominated but falls short in Best Picture, Actress, and Supporting Actor categories, then it's likely to command more notice in Best Costume Design and Original Song, where it's a presumed frontrunner in each, provided the awards campaign can decide on which of the multiple splashy songs to push. (They're allowed to submit three for consideration.)
Whether it's recognized with major awards or not, Barbie will be remembered as a landmark moment in cinema, an instance where major companies put their faith in talented people and audiences responded in a huge way. It is a film flowing with humanity, history, and humor and one which demands to be seen as soon as possible with an open mind.
With its record-setting box office run winding down, Barbie reached physical media from Warner Bros. Home Entertainment last week in DVD, Blu-ray + Digital, and 4K Ultra HD + Digital editions.
Buy Barbie from Amazon.com: 4K Ultra HD + Digital · Blu-ray + Digital · DVD
Like Luke's work?
Consider leaving a tip and sharing this review to support DVDizzy.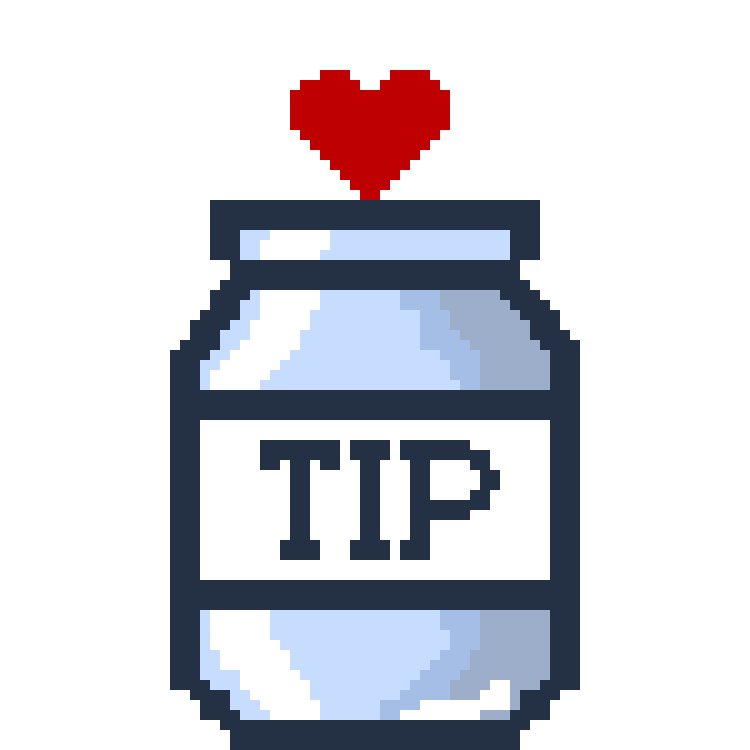 Related Reviews
Directed by Greta Gerwig
Written by Noah Baumbach + Greta Gerwig