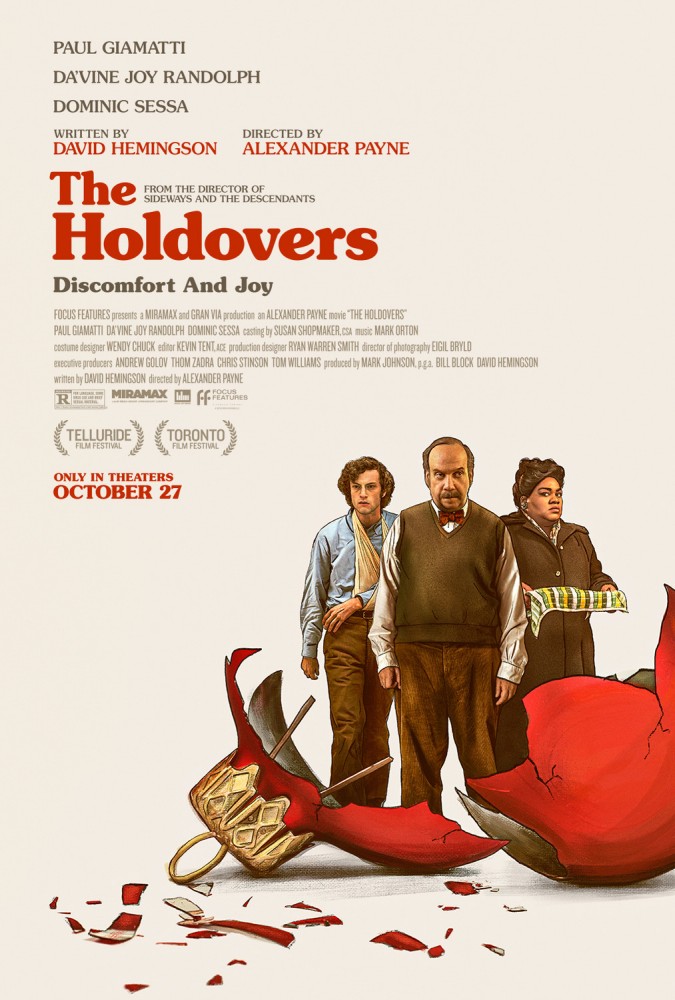 "The Holdovers" is the kind of movie that sweeps you up in its world, holds you captive, and remains in your thoughts for weeks to come.
---
The Holdovers (2023)
For nearly thirty years now, Alexander Payne has been one of America's most dependable sources of smart, funny, poignant human dramedies. Payne started small, directing and co-writing 1996's offbeat Citizen Ruth starring Laura Dern as a paint-huffing nobody whose unplanned pregnancy puts her at the center of impassioned abortion debates. And he's never had an urge to go any bigger, even when he's cast a major movie star, like Jack Nicholson in 2002's About Schmidt, George Clooney in 2011's The Descendants, and Matt Damon in 2017's Downsizing, Payne's one and only misfire.
The filmmaker has been the model of consistency, putting out a new movie every few years to critical raves and usually arthouse-strong box office numbers too. Thanks to the global pandemic and the disappointing Downsizing before that, it's been ten full years since Payne gave us something to treasure in the sublime black and white father-son road trip movie Nebraska. I'm happy to report that The Holdovers marks a definite return to form for Payne, approaching those lofty heights of his Great Plains masterpiece and standing among the very best films released so far in this most unusual decade.
Holdovers is set at the end of 1970, a fact established immediately and pitch-perfectly in opening logos and titles modeled after those from that time. Payne turned nine that year and screenwriter David Hemingson, a longtime TV writer-producer making his feature film debut, is probably around that same age. Their memories of the era and appreciation for its cinema clearly shape the movie and in wondrous ways. Even if, like I, you were not around in 1970, this is a movie that will make you nostalgic for it, with its uncanny ability to evoke the period's earnest and enduring works by directors like Hal Ashby and Robert Altman.
Students at Barton Academy, an all-boys New England boarding school, are about to head home to start their Christmas break. At the last minute, intelligent Angus Tully (Dominic Sessa) learns his plans have changed and he is going to be one of five eponymous holdovers, students spending their holiday vacation right where they've spent the fall semester. Paul Hunham (Paul Giamatti), a difficult and disliked longtime Ancient Civilizations professor, has been tasked with overseeing the pupils. Hunham, nicknamed Walleye for his asynchronous peepers, comes up with ways to fill the boys' would-be idle hours, having them run around outside in the snow and read books and write essays inside. "Joy to the world" does not apply to these youths whose parents have let them down this Christmas.
Four of the five students have their holiday season saved when their parents agree to a spontaneous little getaway with one of the holdovers' parents, who comes flying in on a helicopter. Angus, the only one whose parents cannot be reached to give their consent is now the only student left behind with the odiferous and curmudgeonly Hunham. The pupil and professor are joined from time to time by Mary Lamb (Da'Vine Joy Randolph), who's sticking around to handle kitchen duties having recently lost her alumnus son in Vietnam.
So attentive to detail and rich in design, The Holdovers is the kind of thoughtful adult movie you just assume has been adapted from some rewarding novel you've never heard of. But it's an entirely original story and one you would not have expected from Hemingson, who got his start back in 1995 on Nickelodeon's "The Adventures of Pete & Pete" and ever since has written and produced network television shows like "Don't Trust the B—- in Apartment 23", "Whiskey Cavalier", "Kitchen Confidential", and "The Catch." Some of those he created and others he joined, but none of them have significantly contributed to what is considered to be a golden age of television. Hemingson's history makes The Holdovers all the more impressive, because this is a film that will be watched and admired for decades to come.
Hemingson's solo script is just as well suited to Payne's sensibilities as Bob Nelson's Nebraska screenplay was. It is easy to forget that, at least according to the official WGA credits, Payne did not have a hand in writing this. And yet, the director's affinity for the human condition and empathetic flawed characters shines throughout this intimate, funny, and life-affirming little movie.
With a principal cast of just three, the movie needs strong performances out of each and Payne certainly gets them. Giamatti has never been better, not even in his previous turn for Payne in 2004's Sideways, a showing that still gets cited as one of the Academy Awards' most baffling snubs. While that performance somehow wasn't nominated, this one absolutely will be and there's a solid chance that the 56-year-old character actor becomes the next winner of the Best Actor Oscar. Such an honor would inevitably factor in Giamatti's long prominence in supporting roles dating back to the early '90s. But even ignoring the substantial résumé and just judging this performance on its own merits, it's tough to imagine anyone being more deserving of such an accolade. Giamatti is nothing less than iconic as the blowhard lifer who seems to take pleasure in nothing but making school difficult for his privileged pupils. The Holdovers does not belong to the hackneyed inspirational teacher drama format and Giamatti's characterization is both heartfelt and hilarious, a dynamite mix of private awkwardness and petty angst.
While the movie wholeheartedly belongs to its leading man, Giamatti is complemented by two confident performers you might very well not recognize in advance. Dominic Sessa is a complete novice who deftly embodies the rollercoaster range of emotions that adolescence brings out. Like Reese Witherspoon in Payne's Election (1999) or Jason Schwartzman in Wes Anderson's Rushmore (1998), a film this more closely evokes, Sessa's breakout role anticipates a long, distinguished career to come. He'd make a worthy Supporting Actor nominee, although competing against some real heavyweights, his omission would be the least surprising.
The third point of the rich triangle in focus is Da'Vine Joy Randolph, who got her start on the stage and earned a Tony nomination in 2012 for Best Featured Actress in a Musical for her take on Whoopi Goldberg's Oda Mae Brown in Ghost: The Musical. Randolph has been acting in television and film for a decade and makes the most of this choice opportunity. Mary Lamb is a supporting role of true substance and one which provides a rewarding third perspective to the events of The Holdovers. Randolph is excellent in the role and might even emerge with frontrunner status for Best Supporting Actor if enough people check out the film.
The Holdovers is the kind of movie that sweeps you up in its world, holds you captive (for an extremely fast 133 minutes), and remains in your thoughts for weeks to come. I saw it at a press-only screening one afternoon a month ago and was all ready to proclaim it the movie of the decade. Five days later, I saw Martin Scorsese's Killers of the Flower Moon and decided The Holdovers was the second best movie of the decade. Proclamations like that are silly and mostly meaningless. On the app Letterboxd (follow me here), I maintain dozens of mostly private lists ranking the top movies of years, decades and so on. The thing is although a movie doesn't change after it is released (unless it belongs to George Lucas), its value absolutely fluctuates over time. Maybe its role in shaping filmmaking practices becomes clearer, whether for better or worse. Or maybe it's your experiences, the places you have been, and the people you have met which suddenly cast a movie in new light, revealing real world relevance that previously eluded you.
Did The Holdovers bowl me over more because I attended an all-boys private high school on the East Coast? Probably. Did the idea of being let down by one's parents during the holiday season resonate on a personal level? You bet. But you don't have to be an antiquities professor, an abandoned teenager, or a mother who just lost her son for this movie to speak to you and make you feel seen.
The Holdovers is such a refreshing departure from many of the movies that enter "the awards conversation" these days. So many of them wish to process the time we're living through, to break down barriers in representation, to tackle issues of gender, race, and class as we understand them in this very moment. Some movies can cover this ground while still arresting us with a meaningful story and characters. Others which will not stand the test of time as well are heavy, dreary, and a chore to watch.
The Holdovers seems uninterested in reframing the past to fit present values. It doesn't want to spark passionate debate about big issues. It simply wants to tell a quirky and moving story about three different people, each wounded in their own way, who circumstance brings together one Christmas break over half a century ago. It succeeds at this goal spectacularly and is absolutely worthy of your time and attention.
Like Luke's work?
Consider leaving a tip and sharing this review to support DVDizzy.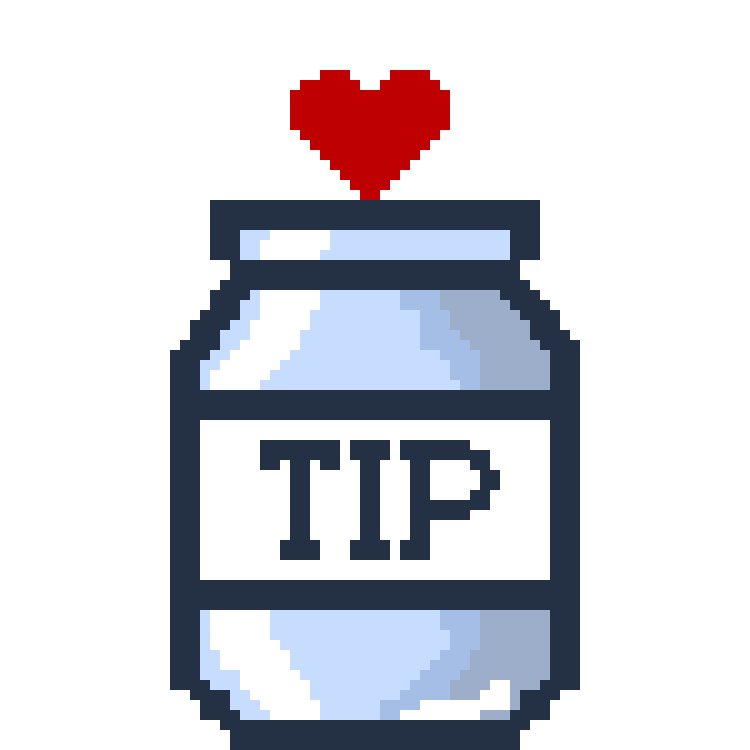 Related Reviews
Directed by Alexander Payne
Award-Winning Dramedies