By Aaron Wallace

It seems the time has come for Disney's "Baby Einstein" to grow up. The successful line of toddler entertainment that values stimulation over amusement has birthed a whole new series: "Little Einsteins", which makes its debut this week with Our Big Huge Adventure. The DVD launches a new television program that will join the Disney Channel's Playhouse Disney block later this year. The series preserves the touches of sophistication that are the hallmark of its source, but cater to the needs of its older, action-loving audience. Quincy the music-maker, June the dancer, Annie the singer, and her brother, Leo, the conductor, together comprise

the protagonists, with whom viewers explore and discover. Transporting them and serving as a companion is their musical ship, Rocket, who also provides the setting for many of the scenes.

The adventure begins when the four Little Einsteins hear beautiful musical playing from afar and seek out its source: a leaf-munching caterpillar with whom they journey toward a new life as a butterfly. Along the way, they ride a musical roller-coaster, encounter a musical storm, and meet varying situations that call into play their skills and interests.

The character animation is fairly simplistic but the scenic backgrounds often emulate the styles of noted artists, such as Van Gogh. The occasional songs are equally simplistic but catchy and famous musical compositions can be heard throughout (Beethoven's "Ode to Joy" features prominently). After all, it is music that serves as a primary subject of exploration in this adventure, although whether or not it's tasteful to ascribe lyrics about butterflies to something as majestic as "Ode to Joy" is up to you. There are plenty of pauses in dialogue that are intended for audience participation and the entire script seems designed to engage curious youngsters.
Children are bound to take at least mild interest in this project, in much the same way as a slightly younger audience has embraced the "Baby Einstein" series. Unlike those productions, though, "Little Einsteins" offers just a little bit that parents can digest as it reaches for an older audience. For one, there's a storyline, and while stimulation remains present, it manages to add entertainment into the mix.
"Little Einsteins"' effort to introduce children to a culture of the arts at an early age is honorable, not to mention pulled off with success. The only flaw Huge Adventure exhibits is that this particular adventure begins to falter somewhere past the middle as the storyline grows tiring. Small children aren't likely to mind that as much, though, so it isn't a big huge deterrent to this otherwise applaud-able production
VIDEO and AUDIO
In its 1.33:1 fullscreen aspect ratio, Our Big Huge Adventure debuts on DVD with the excellent video quality one would expect from a brand new production. Colors are vibrant and lift off the screen with no noticeable imperfections.
Audio is likewise appealing. The surprising inclusion of a Dolby Digital 5.1 Surround track is a very nice touch and the track is more dynamic than expected. It won't be the greatest workout your home theater system has ever gotten, but for a direct-to-DVD children's release, the rear channels are surprisingly active with clear sound, as is the case with the other speakers as well.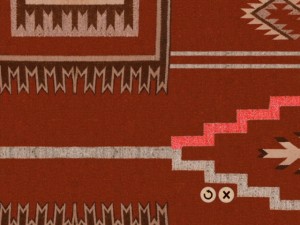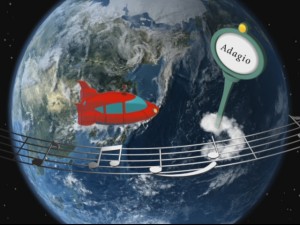 BONUS FEATURES, MENUS and DESIGN

Three bonus features accompany the feature. First up is "Navajo Maze Game," in which the up and down buttons on the remote lead the Little Einsteins to either a scare with bats and spiders or one step closer to finding their missing friend, Butterfly. The game is well-animated but fairly simple.

Impressive graphics are employed in "Disney Pedia" (5:20), a Little Einsteins-hosted trip around the world and into outer space to learn about music and science.

In Vienna, there's a look at Beethoven's career and composition of "Ode to Joy" and in Vermont and Mexico, there's a lesson on how caterpillars become butterflies.

Finally, "Meet the Team" (5:03), listed under the "Backstage Disney" heading, suggests that viewers might meet the creative team behind "Little Einsteins," but that's not the case. Instead, it's a chance for each of the four main characters to describe their lives in more detail than what is found in the feature while clips from it and other upcoming installments in the series play.

The 4x3 main menu kicks off with a scene of the characters entering their laboratory, followed by the animated main menu itself. The disc opens with previews for Pooh's Heffalump Halloween: The Movie and installments in Disney's Learning Adventures and Princess lines. Looks at "Bear in the Big Blue House," Lilo & Stitch 2: Stitch Has a Glitch, Pooh's Grand Adventure: The Search for Christopher Robin, and the upcoming "Little Einsteins" series can be accessed from the main menu. Inside the case, there is a fun 14-page "Team Passport," complete with stickers, a photo album, games, a passport ID page, along with a coupon booklet and a double-sided scene selection insert.
CLOSING THOUGHTS
If your growing toddler has taken a liking to the "Baby Einstein" series, or if he or she falls just outside the appropriate age group, then "Little Einsteins" may be the perfect next step in entertainment and preschool education. It's a kid's meal of art and culture that parents will no doubt appreciate for their children and maybe even for themselves. Our Big Huge Adventure is a great starting point for the series and is easy to appreciate, even if it does begin to bore somewhere in the second half. The disc treatment is quite satisfactory as well, making this a winner all around. There's always the option of holding off until October when you can sample the series for free on the Disney Channel, but if you choose not to wait, this hour-long adventure shouldn't disappoint.