Okay, so we're a little past the halfway point of 2014, but still far from seeing many of its most promising films. With nearly 50 of this year's releases under my belt (including an encouraging number of quality blockbusters), it's high time to look at the best and the worst so far as well as what I'm most excited for among what is yet to come.
Jump to a Section:
10 Best Movies So Far | 10 Worst Movies So Far | Most Anticipated Movies Yet to Come
10 Best Movies of 2014 So Far
Honorable Mention: Labor Day - Though it's a 2013 movie by award standards (and I'll treat it as such in my upcoming final countdown of last year's releases), most people, myself included, didn't see it until late January. Jason Reitman's uncharacteristically sweet and sincere 1980s New England romance drama is not without an absurd plot, but succeeds with strong atmosphere nonetheless. Full Blu-ray + DVD Review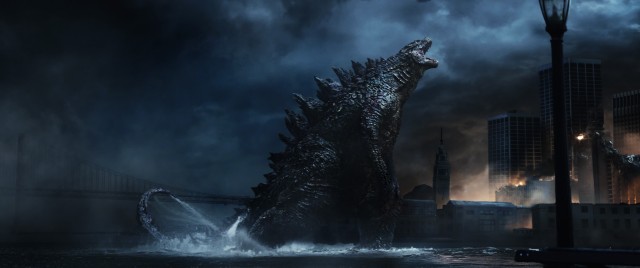 10. Godzilla - Easily exceeds audiences' modest expectations with its fairly thoughtful take on the monster franchise.
Full Movie Review
9. Muppets Most Wanted - A big step down from its magnificent predecessor and kind of like a TV movie that snuck into theaters, but still frequently diverting. Full Movie Review
8. Blue Ruin - Unconventional revenge drama induces cringes with violence, but otherwise compels with its unique, natural rhythms. Full Blu-ray Review
7. The Lunchbox - Indian drama turns a far-fetched romantic comedy premise into something meaningful and appealing. Full Blu-ray + DVD Review
6. Alan Partridge - While it doesn't quite capture the full comic spirit of this rich Steve Coogan character, it does more than enough to consistently entertain.
5. Edge of Tomorrow - Though the previews didn't convey it, this sci-fi action application of Groundhog Day's premise is actually a lot of fun. Full Movie Review
4. Boyhood - Not quite the all-time masterpiece many are proclaiming it, this admirable, ambitious project doesn't fully sustain the immense promise of its first hour. Full Movie Review
3. X-Men: Days of Future Past - Drawing upon the best aspects of both incarnations, this time-traveling adventure provides a wealth of fun and sharp character-driven storytelling. Full Movie Review
2. The Lego Movie - Probably the best animated film to come from outside Pixar since Pixar began, this funny, exciting and inventive comedy delights thoroughly. Full Blu-ray 3D + Blu-ray + DVD Review
1. Dawn of the Planet of the Apes - Dark, gripping sequel distances itself from its surprisingly great predecessor and somehow bests it. Full Movie Review
---
10 Worst Movies of 2014 So Far
10. Pompeii - Astoundingly stupid yet surprisingly watchable. Full Blu-ray 3D + Blu-ray Review
9. Lullaby - A choppy and depressing drama. Full DVD Review
8. At Middleton - A romantic comedy for adults that's as stupid as any. Full Blu-ray Review
7. The Nut Job - Run-of-the-mill talking critter CG comedy is almost instantly forgotten.
6. Will You Still Love Me Tomorrow? - Taiwanese romantic comedy is short on appeal and laughs. Full DVD Review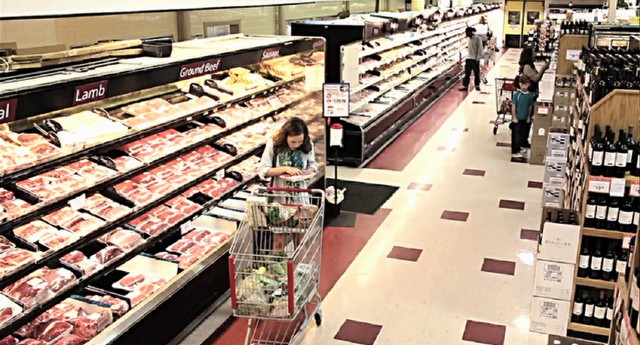 5. Vampire Academy - Mindless YA franchise attempt makes you miss the sophistication of The Twilight Saga. Full Blu-ray Review
4. Freezer - I'm doing this Dylan McDermott vehicle a favor by acknowledging it didn't exactly go straight to video. Full Blu-ray + DVD Review
3. Life of a King - One wonders if any of the 800 people who paid to see this Cuba Gooding Jr. urban chess drama in theaters were genuinely inspired. Full Blu-ray Review
2. About Last Night - This African-American remake of a Brat Pack romantic dramedy is ill-advised, to say the least. Full Blu-ray Review
1. Devil's Due - Inept and practically unfinished found footage horror film. Full Blu-ray + DVD Review
---
Movies I Still Need to See
Don't see one of your favorites or least favorites of 2014 above? That doesn't necessarily mean it fell into the middle ground for me. Much-ballyhooed films I've yet to see include How to Train Your Dragon 2, 22 Jump Street, Neighbors, The Fault in Our Stars, Chef, Snowpiercer, and assorted documentaries. I also haven't made time for (nor am I in any rush to do so) a number of films I expect will rank among the year's worst, including Transformers: Age of Extinction, That Awkward Moment, A Haunted House 2, Endless Love, and Tyler Perry's The Single Moms Club.
---
20 Most Anticipated Upcoming Movies of 2014

1. Inherent Vice (December 12) - Everything Paul Thomas Anderson (The Master, There Will Be Blood) makes is worth seeing and I don't see why this adaptation of a '70s-set crime novel should be any different.

2. Interstellar (November 7) - Everything Christopher Nolan (The Dark Knight, Inception) makes is worth seeing and though vague, trailers for this Matthew McConaughey-led science fiction drama excite.
Teaser:


3. Gone Girl (October 3) - David Fincher (The Social Network, Zodiac) is another filmmaker whose work demands to be seen and this mystery thriller sounds right up his alley.
Trailer:


4. The Hunger Games: Mockingjay, Part 1 (November 21) - Popular movies as excellent as the first two are rare. Though splitting the final chapter into two movies typically makes Part 1 suffer, I'm hoping this can extend the series' winning streak.
President Snow's Panem Address:


5. Big Eyes (December 25) - There are far too few instances where Tim Burton movies are as dramatically satisfying as they are visually striking, but I'm hoping this true drama about painter Margaret Keane and her husband Walter is one of them and, if deserving, finally wins Amy Adams that Oscar.

6. Guardians of the Galaxy (August 1) - Marvel seems unable to do wrong, but this offbeat original film looks more interesting than another expectedly fine sequel.
Trailer:


7. The Cobbler (TBA) - I suspect there's a good chance this gets bumped to 2015.

All we really know thus far is that it's Adam Sandler trotting out his rarely-seen serious side for a dramedy co-written and directed by Tom McCarthy (The Station Agent, The Visitor). Pardon the pun, but that sounds like a win win.

8. The Boxtrolls (September 26) - It seems increasingly difficult to stand out in animation, a field where many different competitors are offering comparable product. But Laika has carved a unique identity with its stop-motion and hopefully this is more than just unusual.
Trailer:


9. Night at the Museum: Secret of the Tomb - I know this series has its detractors, but I thoroughly enjoyed the first two and hope this one doesn't falter.

10. St. Vincent (October 24) - Bill Murray is long overdue for an Oscar and while I don't know if this comedy from first-time writer-director Theodore Melfi will or should earn it, it might.
Trailer:


11. Big Hero 6 (November 7) - This adaptation of an obscure Marvel Japanese comic is an uncharacteristic project for Disney Animation, but the division is on something of a roll.
Trailer:


12. Paddington (December 25) - The Weinstein Company doesn't have a great track record in family films and it remains to be seen whether this CG-and-live-action adaptation of the children's book series is opening on Christmas Day for art or commerce.
Teaser:


13. Foxcatcher (November 14) - There is too much buzz for this true drama to ignore, though I must confess I'm not yet sold on it.
Teaser:


14. Into the Woods (December 25) - One would have to think much more highly of Chicago than I do to be very excited about this Rob Marshall-directed adaptation of another Broadway musical with huge potential to go wrong.

15. The Drop (September 12) - James Gandolfini's career will end on a high note if this crime drama from the author of Mystic River, Gone Baby Gone, and Shutter Island lives up to its promise.
Trailer:


16. Horrible Bosses 2 (November 26) - The first one was far funnier than expected, so there's definitely a chance for success, but the first trailer didn't do much for me.
Teaser:


17. Exodus: Gods and Kings (December 12) - It's the promising cast more than director Ridley Scott that have me hoping this Old Testament epic doesn't bore.
Trailer:


18. The Judge (October 10) - This sounded better on paper than it looked in its trailer, but a Robert Duvall-Robert Downey Jr. father-son film sounds too good to completely disappoint.
Trailer:


19. Wild (December 5) - Reese Witherspoon aims for Oscar #2 and a career rebound with Nick Hornby adapting an apparently moving memoir for Dallas Buyers Club director Jean-Marc Vallée.
Trailer:


20. While We're Young (TBA) - The only reason this Noah Baumbach dramedy ranks this low is because I doubt it sees the light of day until next year.