Final Update -- August 18, 2014: Well, I had originally planned to update this list when I reached 200 movies by Oscar night, but I missed that goal and just kept catching more of last year's releases and finding a place for them in this growing list. Having seen another 75 2013 movies since New Year's Day and reached a number cleanly divisible by three, I am compelled to at last close the book on 2013 and turn my attentions over to seeing more of this year's output. This countdown will remain untouched as the record of all the theatrically-released 2013 movies I saw through today, August 18, 2014.
---
It's become a tradition of mine at the end of a year to look back at the various films released within it. You can easily argue that it's ridiculous to try to compare such a wide assortment of cinema against each other

and I wouldn't disagree, but I enjoy the challenge and am already doing the same task to an extent by voting in the Online Film Critics Society's annual awards.

While these rankings are sure to change in time and with repeat viewings, this is how they stand right now. This article acknowledges the many releases I've yet to see (over 400 of them theatrically exhibited at least once in the United States and a few highly acclaimed films). It also functions as an index, with links to my full reviews of the majority of these that I covered either on Blu-ray/DVD or in theaters. Even if you disagree vehemently with how low or high I've placed something, I hope you appreciate the thought, effort and time that went into creating these rankings and watching all these movies.

Please note that a few of these films had award-qualifying theatrical runs in 2012, but were not given general North American theatrical release until 2013.
The Worst of the Worst

225. The Package - It's tough to believe this violent, mindless Steve Austin/Dolph Lundgren action flick played in even a single theater,

but it did and has $1,469 to show for it. Full Blu-ray + DVD Review

224. Girls Against Boys - An ugly, exploitative film posing as feminism. Full Blu-ray Review

223. The Mortal Instruments: City of Bones - A ludicrous attempt to launch a new fantasy franchise.

222. Escape from Tomorrow - Ridiculous guerilla project whose only real entertainment value comes from seeing Disney's parks turned into stealth filming locations.

221. The Hot Flashes - A comedy about menopausal women playing basketball to save a mobile mammography unit. Need I say more? Full DVD Review

220. A Glimpse Inside the Mind of Charles Swan III - An unlikable, unfunny comedy you didn't think that members of the Wes Anderson troupe had in them. Full Blu-ray Review

219. Safe Haven - Probably the most stupid Nicholas Sparks movie to date and that's saying something.

218. Jackass Presents: Bad Grandpa - Outrageous hidden camera film is as tasteless as comedy gets. Full Blu-ray + DVD Review

217. As I Lay Dying - James Franco directs himself and others in an incoherent, split screen-heavy adaptation of William Faulkner. Full DVD Review

216. Room 237 - 100 minutes of off-the-wall interpretations and semiotic observations of The Shining, most with no basis in reality. How long until other enduring films are similarly exploited with conspiracy theory nonsense?

215. Adore - Trashy, inane Australian romance passing itself off as arthouse fare. Full Blu-ray Review

214. 6 Souls - This dumb, quickly-forgotten multi-personality horror film actually shows some promise at its start. Full Blu-ray Review

213. The Numbers Station - A routine action thriller that seems determined to put you to sleep. Full Blu-ray Review

212. Upside Down - Disorientating, derivative, and dumb. Full Blu-ray 3D + Blu-ray Review

211. Disconnect - Crash/Traffic-type treatment of technology is absorbing but also repulsive and so stupid.
210. The Big Wedding - How many major movie star careers can one idiotic comedy tarnish? A lot.
209. Storage 24 - 2013's lowest-grossing film is a British B-movie short on brains and budget.
208. Erased - You might not hate it. You probably won't remember it a day after seeing it. Full Blu-ray Review
207. Stuck in Love - Unpleasant characters populate this smug romantic comedy. Full Blu-ray + DVD Review
206. Movie 43 - Dozens of stars generate a handful of chuckles in this bodily anthology comedy. Full Blu-ray + DVD Review
205. Evil Dead - Not nearly as good or scary as critics and moviegoers indicated. Full Blu-ray Review
204. Last Love - Slow, aimless and predictable drama. Full Blu-ray Review
203. Plush - Twilight's director struggled to find an audience for this "erotic" love triangle thriller. Full DVD Review
202. A Good Day to Die Hard - Bruce Willis' once great action franchise takes a bizarrely giant step down. Full Blu-ray + DVD Review
201. Planes - Disney's spin-off of Pixar's most commercial and devalued franchise is an affront to taste and a blemish on both companies' generally stellar records. Full Blu-ray + DVD Review
200. A Haunted House - Some creativity creeps in, but this send-up of the Paranormal Activity films mostly settles for lowbrow unfunniness.
199. Bullet to the Head - The success of The Expendables does not mean that people are hungry for Sylvester Stallone vehicles.
198. The Smurfs 2 - At least the moviegoing public seems to be tiring of this crass, Chipmunks-esque approach to updating yesteryear's toons. Full Blu-ray 3D, Blu-ray + DVD Review
197. Khumba - Uninspired South African cartoon resembles a forgettable noughties American production. Full Blu-ray 3D, Blu-ray + DVD Review
196. All the Boys Love Mandy Lane - After seven years on the shelf, the directorial debut of Jonathan Levine (Warm Bodies, 50/50) reveals itself to be a routine horror movie. Full Blu-ray Review
195. Austenland - A tone-deaf romantic comedy. Full Blu-ray Review
194. The Internship - Just as funny and timely as a two-hour Google corporate ad sounds.
Full Movie Review
193. Paranoia - The younger, less successful Hemsworth plays grown-up in this laughable corporate espionage bomb. Full Blu-ray + DVD Review
192. The Broken Circle Breakdown - Nonlinear romance, bluegrass music, and family melodrama are mere excuses to bash religion and George W. Bush in this embarrassing, untimely Belgian film, a probable Oscar nominee.
191. Walking with Dinosaurs - Strong visuals, epic miscalculation.
190. Delivery Man - Comedy with a terrible premise tries to show heart, fails miserably. Full Blu-ray Review
189. Hansel & Gretel: Witch Hunters - This violent action horror comedy fantasy is stupid, but it knows it. Full Blu-ray 3D + Blu-ray + DVD Review
188. Spring Breakers - Proof that critics will admire anything that's different; arthouse style can't hide this girls gone wild caper's hollowness.
187. Pawn - Despite five days on one screen, this crime thriller is basically an unremarkable direct-to-video release. Full Blu-ray + DVD Review
186. Drug War - Violent Hong Kong crime drama nearly fools you into thinking it's more than that.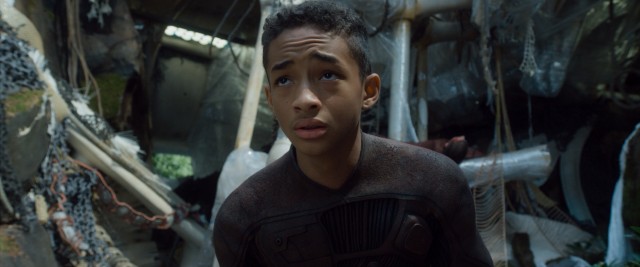 185. After Earth - The world may or may not yet be ready for two generations of Smith superstars, but this hokey M. Night Shyamalan sci-fi clunker sets the family back several years. Full Blu-ray + DVD Review
184. Despicable Me 2 - Though it spares us the mawkishness of the original, its crude parade of jokes consistently falls flat, rendering its extraordinary success an ongoing mystery.
183. Ginger & Rosa - Period friendship drama is almost instantly forgotten.
182. Afternoon Delight - Problematic indie isn't funny or smart.
181. The Grandmaster - Narrative takes a back seat to dull action. Full Blu-ray Review
180. The East - Lame eco-terrorist thriller doesn't have a good idea in it.
179. Parker - For a Jason Statham vehicle co-starring J-Lo, this was reasonably watchable.
178. Dead Man Down - Drab WWE-produced action flick squanders its cast. Full Blu-ray + DVD Review
177. You're Next - No-name horror film thinks outside the box, but is plagued by stupidity, bad acting, and grisly carnage.
176. Closed Circuit - Paranoid British thriller lacks tact and intelligence.
175. The English Teacher - Indie comedy set in world of high school theatre rarely works. Full Blu-ray + DVD Review
174. Crystal Fairy - Some interesting moments but way too weird and uneven to recommend.
173. Prince Avalanche - David Gordon Green's return to independent film is mostly monotonous and only occasionally diverting.
172. G.I. Joe: Retaliation - Despite the change in personnel and additions of franchise reviver Dwayne Johnson and 3D, this sequel isn't so exciting. Full Blu-ray 3D, Blu-ray + DVD Review
171. Only God Forgives - Nicolas Winding Refn's disappointing Drive follow-up is heavy on style and violence, light on everything else.
Full Blu-ray Review
170. All Is Bright - The dreariest Christmas comedy ever is oddly preoccupied with accents. Full Blu-ray Review
169. Gimme the Loot - This New York drama is different, yes, but not so great.
168. Getaway - An admirable attempt at a single setting thriller that runs out of gas. Full Blu-ray Review
167. The Host - Hokey sci-fi romance from the author of Twilight.
166. Stand Up Guys - Pacino, Walken, and Arkin as old dogs whooping it up isn't nearly as much fun as it sounds. Full Blu-ray Review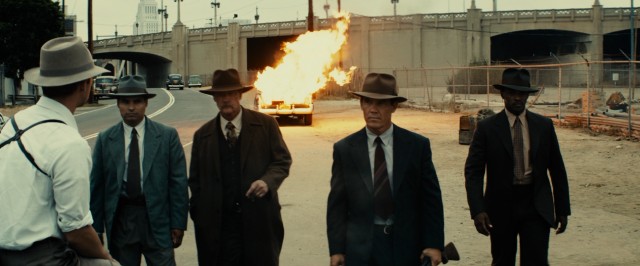 165. Identity Thief - Two likable leads and a promising premise aren't enough to make this winter hit road comedy take off. Full Blu-ray + DVD Review
164. Grown Ups 2 - It's becoming almost impossible to defend Adam Sandler's lazy shtick and this depressing sequel is one of his worst. At least, he seems primed to rebound, if not with another Drew Barrymore romcom, then some more promising upcoming projects for Thomas McCarthy and Jason Reitman. Full Blu-ray & DVD Review
163. Down the Shore - Part of James Gandolfini's busy final stretch, this New Jersey drama has its moments. Full Blu-ray Review
162. Escape from Planet Earth - It's hard to believe this innocuous run-of-the-mill CG alien comedy grossed as much as it did. Full Blu-ray 3D, Blu-ray + DVD Review
161. Gangster Squad - So that's why they delayed it to January... Full Blu-ray + DVD Review
160. Somebody Up There Likes Me - Occasional amusement, but a narrative mess. I'll best remember this for having another film's audio commentary on its DVD. Full DVD Review
159. Aftershock - Gory, unpredictable Chilean disaster movie has some strengths. Full Blu-ray Review
158. And While We Were Here - An American abroad in Italy finds extramarital romance in this threadbare production. Full Blu-ray Review
157. Last Vegas - Parade of old men jokes fails to entertain despite the all-star cast. Full Blu-ray + DVD Review
156. I Give It a Year - British romcom is edgier and more subversive than its American counterparts, but not really funnier or more enjoyable. Full Blu-ray Review
155. Texas Chainsaw - Not nearly as bad or stupid as critics and moviegoers indicated.
154. Broken City - Just about what you'd expect for a January crime drama.
153. Kill Your Darlings - Lifeless drama about Beat Generation icons in college. Full Blu-ray + DVD Review
152. The Purge - Absurdity of premise and rampant illogic can't completely stifle some genuine thrills.
151. The Call - Stupid, full of holes, and overly violent, but exciting nonetheless.