AMC has demonstrated how quickly a cable network can change their identity. Six years ago, the channel was known for showing movies, many of which barely qualified as "American Movie Classics", chopped up and with commercials. Then, "Mad Men" came and "Breaking Bad" followed, and suddenly AMC was in the same breath as HBO for providing some of the best original programming on television.

Not every new AMC series has enjoyed the same acclaim and reception as those two; in fact, no other has. But "The Walking Dead" is the most highly-rated show on cable and others have received varying amounts of buzz.

Adapted from the 2007 Danish TV series "Forbrydelsen" (literally "The Crime"), "The Killing" takes us deep into a single murder investigation. Where most procedural dramas open and close one or two cases in every hour of airtime, "The Killing" lives up to its title, by remaining fixed on just one lurid homicide mystery week in and week out.

A few days after attending her high school's costumed Halloween dance, seventeen-year-old senior Rosie Larsen is found dead in the woods of Seattle. The death of any teenaged girl is bound to draw some interest and the circumstances of Rosie's puzzling end are especially heinous: she is located locked in the trunk of a car buried in a lake, the victim of an unmistakably deliberate drowning.
The series approaches the crime on three fronts. First and foremost, we get the perspective of the two homicide detectives assigned to the case.

Sarah Linden (Mireille Enos) is the tight-lipped, workaholic veteran who is about to leave for Sonoma, California to marry and settle down. On her last day with the Seattle Police Department, she finds the body and is compelled and encouraged to see it through. Her delayed departure becomes something of a season-long gag, as she and her teenaged son Jack (Liam James) repeatedly try and fail to catch a flight down south.

Contrasting Sarah's all-business style is her intended replacement Stephen Holder (Joel Kinnaman, who is Swedish, though you'd hardly know it), who becomes her partner. Lanky, chatty, and frank, Holder knows the streets, as a former undercover narcotics agent who got hooked on hard drugs. He is now clean, but you wouldn't know it from his street talk and preferred uniform of hooded sweatshirt and baggy jeans. The two make for an interesting pairing, neither character quite like ones you've seen before and their collaboration believable and strained, not romantic, playful, or cute.

The second perspective belongs to the family of the victim (Katie Findlay, the face of this series despite minimal screentime). Rosie is survived by her working class parents, burly moving company owner Stan (Brent Sexton, who resembles a sad Kevin James) and wife Mitch (Michelle Forbes), and two younger brothers (sparingly used Evan Bird and Seth Isaac Johnson). Helping the household out especially in their time of grief is Mitch's younger sister Terry (Jamie Anne Allman). The family also includes Belko Royce (Brendan Sexton III), a trusted employee and confidant to Stan.

The series' third and least obvious focus is the mayoral campaign of city councilman Darren Richmond (The Rocketeer's Billy Campbell). A principled, photogenic candidate, Richmond is connected to the case by the fact that the drowned homicide vehicle belonged to his campaign. That creates some scandal, shockwaves, and suspicion around Richmond, primarily by association. The crime has unique implications for the politician, who is a recent widower himself. He and his dedicated campaign managers, senator's daughter and not-so-secret girlfriend Gwen (Kristin Lehman) and boyish go-getter Jamie (Eric Ladin), decide how best to handle the tragedy in their race against the nasty, ruthless incumbent (Tom Butler).
Where other cop dramas move to a new crime, "The Killing" uncovers a new angle to explore. Everyone is a suspect to some degree and every single character has skeletons in the closet itching to be discovered. If the series was a simple whodunit, it would be an extremely frustrating experience, as we're led by evidence in one direction, only to hit dead ends and have to start all over again. Fortunately, the show is engrossing for more than just finding the answer to the prominent tagline, "Who Killed Rosie Larsen?", a question which, to many viewers' vocal dismay, was not actually answered in the 13-episode first season.
Each episode represents a new day and while you might question to what degree the investigation occupies Linden and Holder's attention and time, you cannot help but enjoy tagging along with them as they follow up on leads and uncover new evidence. If you don't enjoy that and are simply staying invested for resolution and closure, this probably isn't the show for you. Such viewers are bound to be flabbergasted by the spread-out developments, scene and episode cliffhangers, and seemingly tangential detours and wrong turns. There is the sense that the writers are testing themselves to see just how long they can sustain suspense and intrigue in purely serialized, long-form storytelling. And some of the threads are admittedly kind of dumb, as when scrutiny over Rosie's teacher (Brandon Jay McLaren) intersects a federal investigation into a potential Muslim terrorist sect. Most of the time, though, "The Killing" is compelling, boasting strong performances and a satisfying presentation.
Getting renewed just days before its derided season finale aired, "The Killing" returns to AMC on April 1st as the lead-in to "Mad Men", which made its highly-anticipated return this week. To maximize impact, distributor Fox brought The Complete First Season of "The Killing" to DVD and Blu-ray on March 13th, giving you just enough time to catch up on or revisit the rainy two weeks of murder aftermath before presumably picking up right where things left off.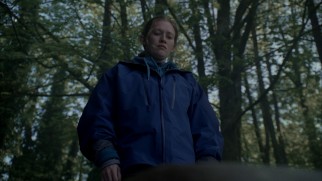 Disc 1
1. Pilot (45:27) (Originally aired April 3, 2011)
The drowned body of briefly-missing teen Rosie Larsen turns up locked in the trunk of a mayoral campaign car at the bottom of a lake, prompting veteran homicide detective Sarah Linden to delay her planned move to Sonoma.
2. The Cage (45:02) (Originally aired April 3, 2011)
The police investigation begins with interrogations of Rosie's school peers. City councilman Richmond plans how to minimize the damage of his campaign's connection.
3. El Diablo (45:15) (Originally aired April 10, 2011)
New developments focus the investigation on "The Cage", a student hangout underneath the high school gym that was bustling on the night of the dance.
4. A Soundless Echo (45:28) (Originally aired April 17, 2011)
Young suspects are brought in for questioning, the Larsens begin making funeral arrangements, and Richmond's campaign tries to chip away at their opponent's lead in the polls.
5. Super 8 (45:13) (Originally aired April 24, 2011)
Suspicion turns to a new adult in Rosie's life, for whom she made a film. Holder takes a long bus ride to find out where Rosie used to go.
Disc 2
6. What You Have Left (43:49) (Originally aired May 1, 2011)
Suspicion becomes fixed on Rosie's teacher, as the Larsens hold Rosie's wake.
7. Vengeance (45:29) (Originally aired May 8, 2011)
As Linden and Holder move closer to making an arrest, Mayor Adams threatens to close Richmond's afterschool program.
8. Stonewalled (45:18) (Originally aired May 15, 2011)
Linden takes drastic steps to obtain evidence from the FBI. Mitch's mourning endangers her sons.
9. Undertow (45:05) (Originally aired May 22, 2011)
"The Killing" hits the reset button, when the prime suspect's secretive behavior is explained to clear him, but not before Stan and Belko can beat him within an inch of his life.
10. I'll Let You Know When I Get There (45:30) (Originally aired May 29, 2011)
Stan is arrested on serious criminal charges for the preceding episode's assault. Linden and her son move into a hotel. Cops question Belko.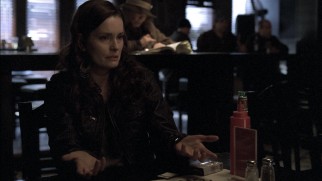 Disc 3
11. Missing (45:23) (Originally aired June 5, 2011)
One of the series' best episodes, this sets the homicide investigation and secondary perspectives aside to stay with Linden and Holder, as they look into the unexplained disappearance of Linden's son Jack.
12. Beau Soleil (45:25) (Originally aired June 12, 2011)
Following up on the ATM camera footage from the island casino where they've now placed Rosie, Linden and Holder discover a link to an escort service, whose clientele includes a john with an apparent drowning fetish.
13. Orpheus Descending (Broadcast: 45:35, Extended: 48:19) (Originally aired June 19, 2011)
Just as the show lines up the pieces to establish a genuine suspect worthy of an arrest, we are thrown a curveball and a cliffhanger. Rosie Larsen's murder will remain a mystery into Season 2.
VIDEO and AUDIO
There isn't much chance for error in transferring a brand new television show to Blu-ray Disc and "The Killing" looks expectedly good in 1080p. The 1.78:1 widescreen presentation is probably as perfect as modern technology allows, remaining clean and sharp most of the time. Once in a while, some dark scenes are quite grainy, but I have no doubt that this is the product of the digital video cameras and not the disc. The 5.1 DTS-HD master audio is crisp and clean, creating a cinematic ambience without any truly striking instances of directionality.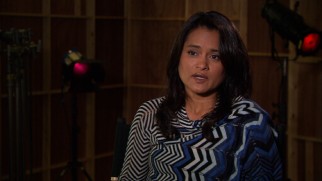 BONUS FEATURES, MENUS, PACKAGING and DESIGN

Fox treats "The Killing" to a fitting handful of bonus features.

Audio commentaries are provided on the first and last episodes of the season. Developer Veena Sud, who identifies herself as creator, speaks over the pilot, sharing her motivations and goals for the series, praising cast members, and detailing the Vancouver production.

Then, star Mireille Enos and writer/co-executive producer Nicole Yorkin comment on the extended cut of season finale "Orpheus Descending" (which is presented, via branching, with numerous subtle alterations, alongside the broadcast cut). Enos heralds the series for its slow pace and what that affords her as an actor, while both take plenty of time to defend the episode's lack of closure.

Three additional video extras appear on Disc 3.

"An Autopsy of 'The Killing'" (16:53, HD) offers a solid overview of the first season's creation, touching upon its origins (including a short story Veena Sud had previously written), changing the show from the original Danish version, casting the various parts, and the show's themes and fallout design. It also offers further impassioned defense of the open-ended season finale.

Twenty-three deleted scenes (13:21, SD) are presented in a reel, without much context (not that it's needed on such a serialized show). The vast majority of these cuts are short and insignificant. The extended cut of the season finale's gains are not presented here.
A gag reel (4:50, SD) shows us cast goofs, including Billy Campbell dropping F bombs left and right. It concludes with stars Mireille Enos and Joel Kinnaman dabbling in some amusing costume reversal.
Promos play at first insertion of each disc, though none of these are accessible by menu. Disc 1's advertise AMC, "The Walking Dead", and "Mad Men"; Disc 2's tout "Burn Notice": Season 5, "White Collar": Season 5, and "The Glades": Season 1; and Disc 3 opens with an "American Horror Story" ad.
Fox equips "The Killing" with a "Season Mode", which takes "Play All" to a whole new level. This not only plays each episode in succession (and maintains bookmarks applied to individual episodes), but tracks your progress across the nearly ten-hour set, recalling which episodes you have completed on other discs. It also resumes playback after a disc is ejected, sparing you waits and repeated exposure to ads.
The understated menu montage of each disc layers dark, muted clips over one another amidst grainy thematic imagery.
Rather than the usual cardboard slipcover, "The Killing" has simply a cardboard version of its cover art affixed to its shrinkwrap. That leaves some weird glue ripples on the keepcase's front plastic and a piece of cardboard that you can only discard of or re-attach to the keepcase (neither an obvious solution). An insert promotes the new seasons of "The Killing" and "Mad Men." The reverse side of the keepcase cover kindly lists the episodes and special features on each disc.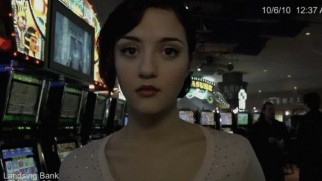 CLOSING THOUGHTS
"The Killing" isn't must-see television, but it adds a compelling page to AMC's impressive catalog of dramas. This atmospheric mystery takes its time and makes the path to answers a long, windy one that extends into the imminent second season. With a fine presentation and a fitting handful of extras, Fox's Blu-ray is satisfying treatment for the series, although it remains to be seen whether such a serialized show lends to repeat viewings.
Support this site when you buy The Killing now from Amazon.com:
Blu-ray / DVD / Instant Video / Instant Video HD