Here's a couple of Lucky Luke VHS movies I have in my collection that were distributed by Disney in North America:
Daisy Town, originally released in 1971, Disney released it in a white clamshell sometime in the early 80s: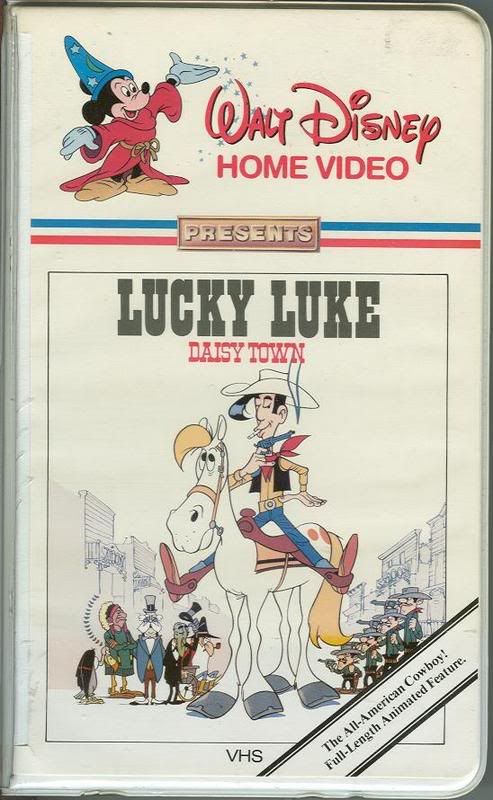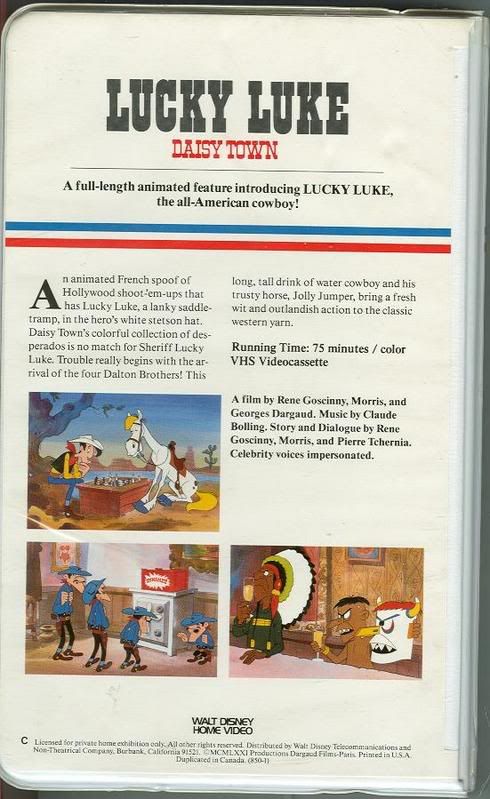 The Ballad of the Daltons, originally released in 1978, Disney distributed it in the 1990s: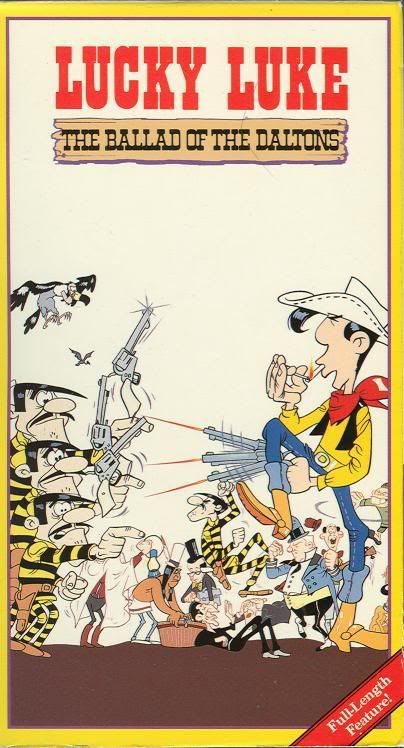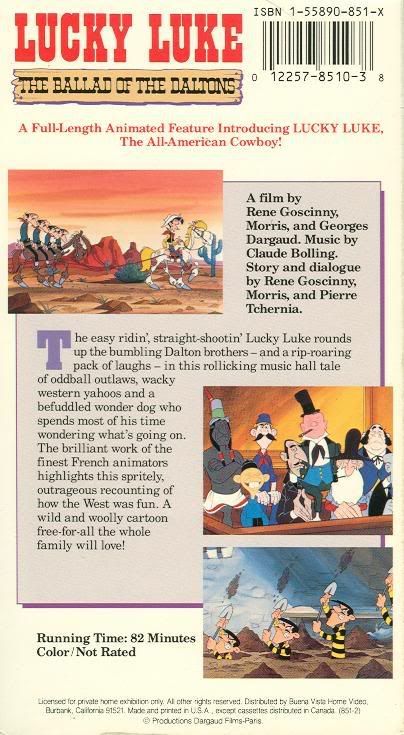 These two are excellent movies. There's hilarious humour throughout both of them. Some of the humour is in similar style to Shrek. Just for curiosity I went onto Ebay to see if they were available and even on there they are a rare occurance. I was lucky enough to get
Ballad of the Daltons
brand new and
Daisy Town
from a rental store.
Does anybody know any more information about them?
Does anybody know if Disney is planning on distributing these again, this time on DVD?