For a long time, Best Animated Short has been one of those Academy Award categories where the average viewer has seen exactly none of the nominees. In a high-profile year, one or two of the contending titles may be familiar

thanks to pre-feature exposure in theaters or a choice DVD inclusion. For the most part, though, the cartoons are foreign, if not in origin than in lack of distribution. This year's unknown competitors reinforced the idea that the award is merely a kind gesture from the Academy of Motion Pictures Arts and Sciences to the animation industry, the members of which are the only people who will care.

It certainly wasn't always like that. Before the category was added alongside two other short film classes for the 5th Academy Awards, there were just nine awards of nominated films competing. The year was 1932 and cartoon shorts were a popular staple of moviegoing. Mickey Mouse was one of the biggest names in Hollywood and his producer Walt Disney rode that success to more innovation, just a few years away from feature-length cartoons. Disney adopted Technicolor with the Silly Symphony Flowers and Trees, which would become the premiere Oscar winner for animated short.

Unlike the decades to come in which Disney's studio would essentially go unrivaled in the field of feature-length animation, the 1930s were marked by competition. While Disney would earn every one of the decade's Cartoon Short Subjects Academy Awards, other animation departments would eventually taste glory and, before that, regularly received nominations. More importantly, they offered something different and well-liked in its own right.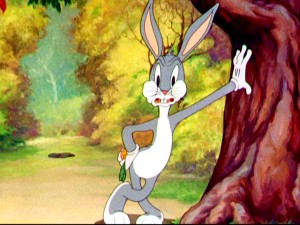 For Paramount Pictures, Max Fleischer and his brother Dave scored hits with Betty Boop, Popeye the Sailor, and later Superman. Warner Bros. began rising the ranks with their concurrent series Looney Tunes and Merrie Melodies, initially under the direction of Disney emigrants Hugh Harman and Rudolf Ising. Beginning in 1940, MGM had the popular line of Tom and Jerry cartoons, made by future TV animation titans William Hanna and Joseph Barbera. Columbia Pictures' Screen Gems division had Charles Mintz, while Universal had Walter Lantz, who would go on to develop Woody Woodpecker.
It all added up to a competitive and highly creative atmosphere that is now considered the Golden Age of American Animation. Many of the most beloved cartoon characters of all-time can be traced back to this period when short films were so plentiful that the Academy once allowed ten nominees in the category.
Thanks to a variety of acquisitions and mergers, Warner Bros. Home Entertainment has ended up with the video rights to a remarkable number of Golden Age properties. The studio fully capitalizes on their impressive library's cartoon wealth with the release of this review's subject, Warner Bros. Home Entertainment Academy Awards Animation Collection: 15 Winners - 26 Nominees. Unlike any other DVD, this three-disc set compiles an assortment of iconic cartoon personalities, with the obvious unifying trait being that all 41 of the featured shorts were nominated for an Academy Award.
Naturally, the set showcases Warner's own landmark figures, though less than you might suspect. Bugs Bunny headlines one winner and two nominees. Tweety Bird also shows up thrice, while his pursuer Sylvester J. Pussycat makes four appearances. Speedy Gonzales, the fastest mouse in all Mexico, has his second and third credits preserved here. Also represented in one short each are Elmer Fudd, Porky Pig, Foghorn Leghorn, Henery Hawk, Yosemite Sam, and the amorous skunk Pepé Le Pew.
Much more prominent than any of the WB icons are Tom and Jerry, the cat and mouse who practically carried MGM's animation department through the late 1950s. They claim nearly a third of the set with thirteen shorts (7 winners, 6 nominees), three of which also feature Jerry's young gray ward Nibbles/Tuffy. Though Tom and Jerry's violent chase formula is best enjoyed in moderation, some clear career highlights are found here among the work the Academy regularly recognized.
Also claiming prime real estate on the cover art are multimedia cultural heroes Popeye the spinach-eating sailor and Superman. They each star in one of the set's two longest cartoons, which have in common that they were made by the Fleischer Studios, distributed by Paramount, not awarded the Oscar, but today are considered milestones among animated shorts. Joining them on the package is Droopy, MGM's lethargic basset hound, whose late career triumph One Droopy Knight shows up among the nominated.
Rounding out the collection are a host of one-off creations, most of which were directed by names that should be familiar to anyone who's studied Golden Age animation: Chuck Jones, Tex Avery, Friz Freleng. A striking number of them involve small animals (cats and mice seemed to endlessly interest cartoonists) or anthropomorphism. There are a handful of pro-war and anti-war shorts. One public service short won Best Documentary. Some of the later films, released in the late 1950s and early 1960s, are a bit more experimental and creative, being the product of a time when the demand for mass-produced shorts was lessening.
If there's one thing that can be labeled disappointing, or at least perplexing, with regards to the collection's contents, it's that a number of additional Oscar-nominated cartoon shorts aren't found here. Surely, a fair amount of public domain cartoons could have been included, like two others from the Fleischer Studios.

Recognizing that it's not to the studio's interest to spend time, money, and disc space on something that anyone can issue lets Warner off the hook on those. Less of a case can be made for the absence of three MGM shorts they own: The Calico Dragon (1935), Old Mill Pond (1936), and The Rookie Bear (1941).

Even more baffling is the fact that there are nine Oscar-nominated Warner Bros. shorts missing too. The strangest exclusion has got to be Bugs Bunny's Rhapsody in Rabbit, which is discussed at length and even excerpted in the bonus features for its similarities to a concurrently victorious Tom and Jerry short (The Cat Concerto) that is included. Others go unmentioned, but they include works starring marketable characters such as Speedy Gonzales (1959's Mexicali Shmoes), Sylvester (1945's Life with Feathers, 1960's Mouse and Garden, and 1961's The Pied Piper of Guadalupe with Speedy), the Road Runner and Wile E. Coyote (1961's Beep Prepared). Also missed are It's Got Me Again! (1932), Detouring America (1939), and Greetings Bait (1943). It's tough to imagine why these didn't make the cut other than to keep the DVD at 3 discs instead of expanding it to a comfortable 4.

If disc count was indeed an issue, it may be due to the fact that the set needs an audience. Looney Tunes fans have been gobbling up the yearly Golden Collection DVD boxes. For the Tom and Jerry collector, there are Warner's Spotlight Collection two-disc sets, which in spite of valid complaints over edits and restorations, have made nearly all of the pair's cartoons available. The two-reel Technicolor Popeye 'toon was on the sailor's crowd-pleasing 4-disc Volume 1 collection last summer, shortly after Droopy had his entire canon issued in a two-disc The Complete Theatrical Collection. Meanwhile, the pioneering first Superman cartoon and all 16 follow-ups were released as part of Warner's deluxe 2006 DVDs of the Christopher Reeve films.

Between all of these DVD releases, only a few of the Academy Awards Animation Collection's 41 recognized shorts make their format debuts here. Some others practically do in the cartoon buff's eyes, for their inclusion on a live-action contemporary's DVD (like Hugh Harman's Peace on Earth on 1938's A Christmas Carol or The Dot and the Line on Doris Day's The Glass Bottom Boat) can't always constitute a purchase. No matter what's part of your animated DVD collection, you've got to acknowledge that variety and ease of playback rank among this set's most attractive qualities.

Released alongside 15 Winners - 26 Nominees is simply 15 Winners, essentially just Disc 1 of this set at a list price ($19.99 SRP $14.99) less than half one-third of the 41-short version ($44.99 SRP).

Disc 1: 15 Winners
The Milky Way (1940) (7:58) (Rudolf Ising)
Punished for losing their mittens, three little kittens seek sustenance from the Milky Way, traveling into outer space by a bucket and three balloons in this cute, imaginative cartoon.

The Yankee Doodle Mouse (1943) (7:28) (William Hanna and Joseph Barbera)
Per custom, Tom and Jerry wage war against each other, this time primarily with fireworks.

Mouse Trouble (1944) (7:24) (William Hanna and Joseph Barbera)
Tom receives a how-to book on mouse-catching, but all of its recommended tactics prove ineffective against the eager-to-outwit Jerry.

Quiet Please! (1945) (7:35) (William Hanna and Joseph Barbera)
Tom and Jerry's usual cat and mouse antics are complicated by the presence of a testy bulldog, whom Tom is careful not to disturb.

The Cat Concerto (1946) (7:28) (William Hanna and Joseph Barbera)
Jerry intrudes upon Tom's fancy piano concert and both of them wind up getting quite the musical workout.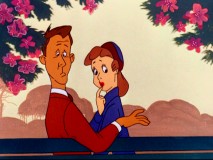 Tweetie Pie (1947) (7:00) (Friz Freleng)
In this first pairing of Tweety Bird and Sylvester, the black cat (called Thomas here) tries to terrorize the yellow bird after he's brought into the cat's home. Tweety stays one step ahead.

The Little Orphan (1948) (7:50) (William Hanna and Joseph Barbera)
A tiny but hungry orphan named Nibbles shows up as Jerry's guest for Thanksgiving. The two sample the abundant table offerings while trying to steer clear of Tom.

For Scent-imental Reasons (1949) (6:54) (Chuck Jones)
The black feline (later known as Penelope Pussycat) enlisted to rid a perfume shop of the odoriferous Pepe Le Pew must put up with the suave, self-confident skunk's romantic advances.

So Much for So Little (1949) (10:18) (Chuck Jones)
The only Best Documentary (Short Subject) winner on the set, this cartoon produced for the Federal Security Agency's Public Health Service division balances light visuals with serious health advice. The short advises such things as immunizations, regular doctor and dentist visits, healthy eating, and moderate exercise, yet the central character's momentary smoking goes unmentioned.

The Two Mouseketeers (1951) (7:22) (William Hanna and Joseph Barbera)
In France, Jerry and younger mouse Nibbles (later Tuffy) help themselves to a royal banquet. They find opposition in defensive guard Tom.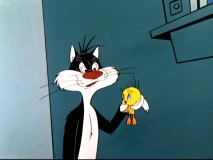 Johann Mouse (1952) (7:52) (William Hanna and Joseph Barbera)
Jerry is Johann Mouse, a wall resident who waltzes in the home of famous musician Johann Strauss. When Strauss is away, his cat (Tom) learns to play piano, only to help his ongoing efforts to catch the mouse.

But bigger things are in store for both animals in one of Tom & Jerry's more charming shorts.

Speedy Gonzales (1955) (6:40) (Friz Freleng)
Mexican mice enlist Speedy Gonzales to sneak across the American border and secure cheese for them. His fast forays outwit and irritate Sylvester, the cat who's patrolling the international divide.

Birds Anonymous (1957) (6:54) (Friz Freleng)
At another cat's urging, Sylvester attends a meeting of the support group Birds Anonymous, only to find that kicking the habit isn't so easy with Tweety always around.

Knighty Knight Bugs (1958) (6:29) (Friz Freleng)
At King Arthur's order, Round Table jester Bugs Bunny reclaims the fabled singing sword from the Black Knight (Yosemite Sam). But Sam isn't going to let it go without a fight.

The Dot and the Line (1965) (10:02) (Chuck Jones)
Subtitled "A Romance in Lower Mathematics", this charming Robert Morley-narrated cartoon tells the tale of a line who tries a variety of techniques to woo a dot whose eyes are set on a squiggle. It is adapted from a children's book by Norton Juster (The Phantom Tollbooth).

Buy the Academy Awards Animation Collection from Amazon.com / Buy the Winners-Only DVD

Continue >
Onto Page 2 of the review >