Movie Review
Although "Avatar: The Way of Water" is clumsy when it tries to be profound, it pushes the medium on a technical level and is sure to add another Visual Effects Oscar to the distinguished mantle of New Zealand's Weta Workshop. Jump to review ↓
---
"Avatar: The Way of Water"
Movie Review
Avatar: The Way of Water was the first 3D screening for critics in my metropolis in at least five years. It was the first projected 48 frames per second since Peter Jackson tried to make that catch on ten years ago with The Hobbit. It looked nothing like the other 55 movies or so I've seen exhibited on the big screen this year.
That observation is not the start of another Scorsesian rant on what constitutes cinema. It is merely to serve as a reminder of just how much of anomaly this franchise is within the history of film. Released at the end of 2009, James Cameron's original Avatar seemed to revolutionize the art form on its way to a record-setting gross of just under $3 billion worldwide. The science fiction action thrill ride was a landmark, surpassing Star Wars, Jurassic Park, and E.T. in earnings. Even when adjusting for inflation, only Gone with the Wind had more impact.
The influence of Avatar was felt throughout the industry; effects budgets soared and 3D presentation became a must for any self-respecting tentpole. And yet, fans of the movie had little to latch onto other than Cameron's promise to make at least four sequels in time. There was no television series or spin-off. Stars Sam Worthington and Zoe Saldaña became neither A-listers nor household names. The various merchandise markets that event films can count on -- action figures, graphic novels, video games -- were virtually non-existent. Nobody was dressing up like Na'vi for Halloween or comic book conventions. The only time people seemed to talk about Avatar was with regards to how little conversation there was around the top-grossing film in history.
The passion that surrounds Star Wars, Harry Potter, and the Marvel Cinematic Universe just was not there for Avatar and with every delay and revised release date for the sequels, Cameron's succession plan sounded cosmically mistimed and miscalculated. Even a lavish addition to Disney's Animal Kingdom at Walt Disney World in 2017, consisting of big ticket rides, ambitious walkthroughs, and themed dining seemed misjudged, at least until Disney inherited rights as part of its acquisition of 20th Century Fox.
Alas, Cameron's promised parade of sequels finally begins in earnest with this week's release of The Way of Water, arriving thirteen years to the month after its predecessor. That passage of time does not mean much for those like me who were already adults when the original movie opened, but someone in third grade back then could very well be graduating from college in the spring. That gap is bigger than the one between Toy Story 2 and 3 and nearly as huge as the one in between Return of the Jedi and The Phantom Menace.
Conventional wisdom suggests that this was not the way to follow up a landmark movie, let alone on a project with a production budget of around $400 million. But conventional wisdom seems to go out the window when it comes to Cameron. In the nearly forty years since his career began with The Terminator, Cameron's gifts as a creative genre storyteller have been eclipsed by his strengths as a technical innovator and audacious showman. Avatar made it into the record books by knocking off the director's own Titanic (1997), another epic that had to silence much doubt and skepticism en route to winning over moviegoers.
No matter your opinion towards Avatar (and everyone has one), its unprecedented success is still hard to fully understand. Here was a film that was not based on an existing property or brand. As director, producer, and the sole credited writer, Cameron put his reputation on the line, ultimately to tremendous personal gain. Did people feel compelled to see the movie because of the story with its unmistakable allegory regarding present-day political events and historical colonialism? It could not have been the thinly-drawn characters that resonated with moviegoers, right? The most obvious attraction seems to be the sheer spectacle of it all, an immersive colorful universe that could never have been brought so fully to life any earlier without digital visual effects progressing as they had.
These same questions can be asked of the inevitable albeit untimely sequel, on which Cameron shares screenplay and story credit with Rick Jaffa and Amanda Silver, the married duo behind the exceptional 2010s Planet of the Apes trilogy. Cameron's shortcomings as a writer are not obscured that much by the addition of key creative collaborators, even those with a track record as impressive as Jaffa and Silver's. Like its forebear, The Way of Water is plagued by silly and unsophisticated scripting, the task seemingly given short shrift amidst all the other obligations that come on a production that has to gross $2 billion worldwide just to break even.
The Way of Water could certainly be weaker on the narrative front. It's several notches above the Transformers movies and it can withstand comparison to other big lucrative modern day tentpoles, like the Fast and the Furious series and Jaffa and Silver's Jurassic World. But the film undoubtedly prioritizes spectacle to storytelling and thinking adults may be underwhelmed by the paces they are put through here.
Jake Sully (Worthington) has fully embraced Na'vi living in Pandora and we get just one glimpse at him in human form, where he piloted his tall, lanky avatar prostrate and paralyzed, an idea the movie is okay with you forgetting in the interests of keeping its dramatic power. Jake and his wife Neytiri (Saldaña) have four children, including two headstrong sons, an adopted teenage daughter (played by Sigourney Weaver in casting that makes sense to the film), and another young girl. Pursued by a group of vengeful human Marines who have adopted Na'vi avatars, led by -- I kid you not -- a digitally reincarnated Colonel Miles Quartich (still Stephen Lang, vocally), the family of blue forest dwellers asks to be accepted into a community of reef Na'vi, who are more green in color and have oceanic adaptations like longer tails and webbed hands.
There is some cringeworthy teenage tension as the offspring of our leads are mocked and taunted by the mint-colored children of the host couple (Cliff Curtis and Kate Winslet). There is also Spider (Jack Champion), a feral human teenaged boy who has been more or less adopted by Jake and Neytiri. Raised in the Na'vi culture, Spider becomes a valuable pawn in the conflict between our good-hearted Na'vi and the bad, destructive humans merely posing as Na'vi. The boy's biological father and Christian namesake was none other than the real Colonel Quartich.
Although The Way of Water is clumsy when it tries to be profound, it pushes the medium on a technical level and is sure to add another Visual Effects Oscar to the distinguished mantle of New Zealand's Weta Workshop.
Something that continues to be lost on the general public but not me is arguably Cameron's most brilliant achievement on Avatar, which was that he was able to get people to take an animated movie seriously. The original film was largely comprised of digital creations, only to a slightly greater degree than a Pixar or Illumination project. This sequel leans in even further, giving us surprisingly few human characters (beyond Spider and his loincloth, there are some screen-based revival cameos and a completely wasted Jemaine Clement) as it challenges us to be able to distinguish an assortment of similar-looking, scantily-clad, cool-colored aliens from one another. Somehow, the original film was perceived as an effects-heavy live-action movie, which enabled it to clean up in technical categories at the Oscars while likely finishing second in the race for Best Picture, a reception above and beyond anything that Pixar's many far superior works could claim.
Having been nominated for Best Picture - Drama earlier this week at the Golden Globes, an awards show that prohibits animated features from competing in Best Picture categories, The Way of Water seems to have the same advantageous perception on its side, moreso than even Disney's all-digital "live-action" remakes like The Lion King (which, amusingly, picked up a well-deserved Best Animated Feature nomination from the Globes). There are plenty of adults who would never be caught paying to see "a cartoon" in theaters who will have no qualms about buying a ticket to the Avatar sequel. At a time when box office numbers for anything but Marvel movies continue to embarrass, it does not serve anyone's interests to ridicule the seemingly contradictory nature of such a demographic. Frankly, The Way of Water needs moviegoers of all ages to come see it and theatrical exhibitors do too. But the line between animation and live-action is fine enough to virtually disappear here and that is nothing short of flabbergasting to someone who habitually finds animated films to be the best of contemporary cinema. (Tell me you wouldn't rather have the Best Picture awards given to The King's Speech, Birdman, and Green Book go to Toy Story 3, The Lego Movie, and Spider-Man: Into the Spider-Verse.)
It seems bizarre to compare Avatar: The Way of Water to movies made in any medium. The ambitious palette that comes from Cameron and Disney's deep pockets put this sequel in a class all its own. Visually, it seems more akin to an advanced video game, an Omnitheater nature adventure, or, yes, Mr. Scorsese, an amusement park ride. This is escapism of the highest order and the fact that its dialogue is often laughable does little to diminish the experience. Will I be able to tell you any of these new characters' names or the specifics of their conflict by tomorrow afternoon? I doubt it. Those are tasks for other filmmakers and pressing ones for those without the benefit of a nine-figure budget. Cameron and company just want you to feel good about liking animals, respecting your planet, and having love to share with others.
Like Luke's work?
Consider leaving a tip and sharing this review to support DVDizzy.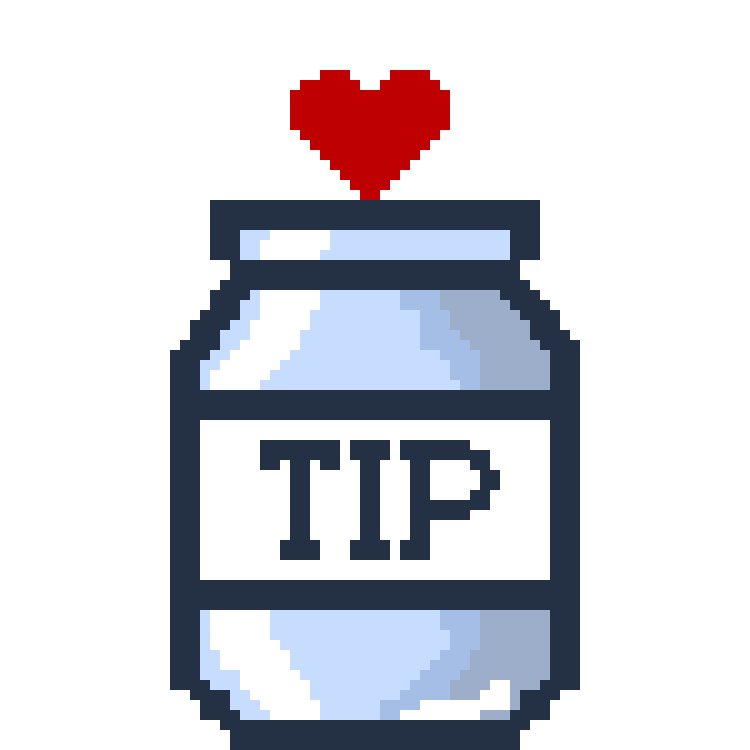 ---