For a while now, I have attempted to rank all the theatrically released films of a year that I've seen.

It's a tall task that many would describe as pointless, but I enjoy doing it as a way of tracking everything I see (whether or not I review it) and of establishing the highs and lows of what is being made.

Blockbusters were noticeably better than independent films in 2014. That explains why the top of my untimely annual list is embarrassingly mainstream. My Top 10 could look like the rankings of someone who only saw a dozen or so of the year's movies. But I saw two hundred and can't pretend that I enjoyed the smaller fare that the Academy and other awards organizations largely preferred to the big, expensive, profitable movies that so many enjoyed seeing, some multiple times.

I'm aware that there's nothing timely about a year-in-review that arrives over a year and a half late, but in early 2015, I focused on the Half-Decade Hundred and eventually new releases took precedence over the 2014 stragglers that snuck past me/were not sent for review. As this becomes less relevant with each passing day, I've stopped at 200 and will count down by fifties this week until revealing #1 (through #50) on Thursday. Hopefully, it jogs your memory and maybe informs you of movies you still need to see and those you can pass on. Enjoy!
---
The Worst of the Worst
200. Reach Me - The absolute worst storytelling you could imagine. Full Blu-ray Review
199. I, Frankenstein - Astonishing miscalculation would be the worst movie of most years.
198. Borgman - Dutch thriller is dark and disturbing without any rhyme or reason. Full Blu-ray Review
197. Child of God - James Franco writes, directs, and acts in another defiantly inaccessible, largely unintelligible literary adaptation. Full Blu-ray Review
196. The Best of Me - Yet another banal, mushy Nicholas Sparks tearjerker romance.
195. The Remaining - 2014 was not a good year for thrillers about the Rapture. Full Blu-ray Review
194. Devil's Due - Inept and practically unfinished found footage horror film. Full Blu-ray + DVD Review
193. Left Behind - Nicolas Cage hits a new low with this amateurish remake of a direct-to-video Kirk Cameron Christian film. Full Blu-ray Review
192. About Last Night - This African-American remake of a Brat Pack romantic dramedy is ill-advised, to say the least. Full Blu-ray Review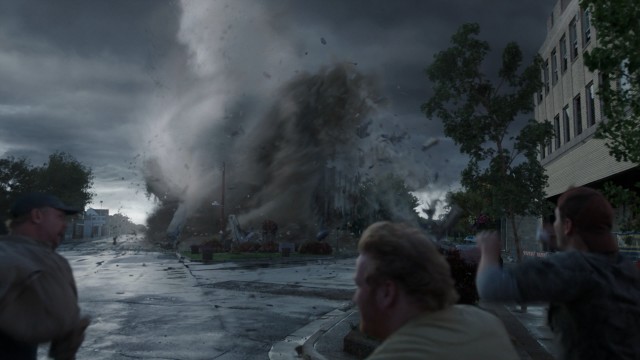 191. Into the Storm - The unofficial, first-person Twister remake no one was itching for. Full Blu-ray + DVD Review
190. Tyler Perry's Single Moms Club - Poor acting, writing, and directing reinforce the problems with Tyler Perry's brand.
189. Gladiators of Rome - Italian animated film lacks the charm, sophistication, and entertainment value of even lesser US CG 'toons. Full DVD Review
188. Fading Gigolo - This John Turturro comedy is surprisingly terrible and unfunny.
Full Blu-ray Review
187. Are You Here - A joyless miscarriage of comedy that squanders much talent and angers with its aimless, inconsistent narrative. Full Blu-ray Review
186. Life of a King - One wonders if any of the 800 people who paid to see this Cuba Gooding Jr. urban chess drama in theaters were genuinely inspired. Full Blu-ray Review
185. A Merry Friggin' Christmas - Missing Robin Williams won't make this putrid holiday comedy any more bearable. Full DVD Review
184. Freezer - I'm doing this Dylan McDermott vehicle a favor by acknowledging it didn't exactly go straight to video. Full Blu-ray Review
183. Vampire Academy - Mindless YA franchise attempt makes you miss the sophistication of The Twilight Saga. Full Blu-ray Review
182. The Quiet Ones - Endless jump scares and tired supernatural horror movie ideas.
181. The Other Woman - Equal parts stupid and unfunny, this crude hit revenge comedy gives women's movies a bad name.
180. Will You Still Love Me Tomorrow? - Taiwanese romantic comedy is short on appeal and laughs. Full DVD Review
179. The Nut Job - Run-of-the-mill talking critter CG comedy is almost instantly forgotten.
178. Legends of Oz: Dorothy's Return - As crudely-produced as any theatrical animation, this long in production film probably ought to have been trashed.
177. The Strange Little Cat - A slice of German life too mundane and understated. Full DVD Review
176. Space Station 76 - A potentially interesting premise goes to waste in this dull retro-futuristic space soap opera. Full DVD Review
175. The November Man - Mundane spy thriller is anything but thrilling.
174. At Middleton - A romantic comedy for adults that's as stupid as any. Full Blu-ray Review
173. Planes: Fire & Rescue - Just as bad as its predecessor, this cheap Disney 'toon continues to undermine Pixar's brand. Full Blu-ray + DVD Review
172. Lullaby - A choppy and depressing drama. Full DVD Review
171. Hateship Loveship - Kristen Wiig reveals she can do dreary drama. Did anyone ask for that?
170. Pompeii - Astoundingly stupid yet surprisingly watchable. Full Blu-ray 3D + Blu-ray Review
169. 300: Rise of an Empire - Untimely sequel opts redeploys the graphic style of its predecessor to the same meager returns. Full Blu-ray 3D, Blu-ray + DVD Review
168. Only Lovers Left Alive - Deliberately or not, Jim Jarmusch's slow vampire drama puts you to sleep. Full DVD Review
167. Teenage Mutant Ninja Turtles - Another '80s franchise is revived in a crass, mindless fashion. Full Blu-ray 3D, Blu-ray + DVD Review
166. Under the Skin - Like a student short film stretched incredibly thin, this Scottish tale is too slow, weird, and understated to be any good.
165. Moms' Night Out - Christian comedy is short on laughs and creativity. Full Blu-ray Review
164. Gimme Shelter - Poorly acted Precious redux doesn't deserve to use that title.
163. Annabelle - Tedious, unimaginative prequel to The Conjuring lacks all of that film's intrigue. Full Blu-ray + DVD Review
162. Automata - Man and machine sci-fi runs into the limitations of an essentially direct-to-video production.
Full Blu-ray Review
161. This Is Where I Leave You - Heavy-handed studio version of an indie dramedy pales in comparison to films it resembles. Full Blu-ray + DVD Review
160. 1,000 Times Good Night - Clumsy, on-the-nose writing sinks this visually polished war photography drama. Full DVD Review
159. The Art of the Steal - Canadian heist caper is like a late Ocean's Eleven sequel without anywhere near the flair. Full Blu-ray Review
158. Fed Up - Documentary unpersuasively shifts blame for obesity epidemic from diet and exercise to lack of government regulation. Full Blu-ray Review
157. Persecuted - Paranoid Christian thriller is ludicrous, but competently made. Full Blu-ray Review
156. James Cameron's Deepsea Challenge - It's tough to imagine anyone enjoying this movie more than James Cameron. Full Blu-ray 3D, Blu-ray + DVD Review
155. Elsa & Fred - Innocuous yet unlikable geriatric romance. Full Blu-ray Review
154. Good People - Demands too much suspension of disbelief for its moderately interesting premise to prosper. Full Blu-ray Review
153. No Good Deed - Ordinary escaped convict thriller meets one's modest expectations. Full Blu-ray Review
152. Non-Stop - A general lack of intelligence overshadows the mild suspense generated in this airplane mystery thriller.
151. Need for Speed - A routine, predictable, dumb, and loud racing movie. Full Blu-ray Review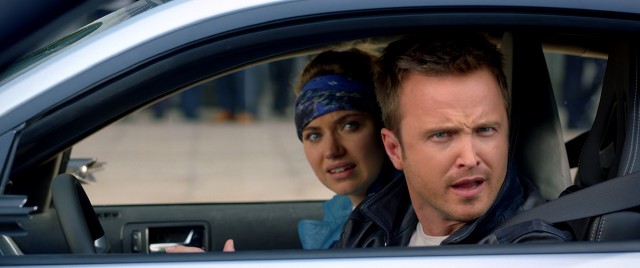 Continue >>
Part 2: #150-101