Luke Wilson made his feature acting debut as the lead of Bottle Rocket, the quirky 1996 comedy that simultaneously introduced the world to writer/director Wes Anderson and co-writer/co-star Owen Wilson. Luke quickly moved onto more mainstream fare and in the eleven years since his first performance, he has maintained a presence as one of the more likable though low-key men in big screen comedy. While box office numbers have repeatedly proven that people won't flock to theaters just to see him, Wilson has done well on three fronts: collaborating with his Texan pal the time-taking auteur Anderson (The Royal Tenenbaums); reveling as part of Hollywood's so-called Frat Pack,

a troupe that includes older brother Owen, Vince Vaughn, and Will Ferrell; and appearing in the occasional hit away from familiar company like Legally Blonde and The Family Stone.

Earlier this decade, Wilson made a move that's not uncommon for actors by taking a stab at writing and directing. His foray into behind-the-camera work was called The Wendell Baker Story. Wilson wore four hats on this independent comedy, serving as writer, producer, director, and star. Keeping it in the family, Luke brought along his big brothers, the famous Owen as co-star and the less prominent Andrew as co-director.

Wendell Baker is a Texas schemer whose latest gig finds him selling official-looking driver's licenses, complete with holographic touches, to illegal Mexican immigrants. His girlfriend Doreen (Eva Mendes) objects, as does the wife of his faithful partner in crime Reyes (Jacob Vargas), but while Wendell's not happy, it takes getting busted by the police to get him out of the fake ID racket. A reasonable stay in the Huntsville Prison and multiple parole attempts later, Wendell's back on the outside and disappointed (if not especially surprised) to find that Doreen has moved on and Reyes' wife (Angela Alvarado Rosa) wants him to do the same. Wendell is quite crushed to see Doreen dating a grocer (Will Ferrell) who initially seems pretty stable.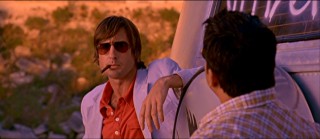 Wendell's attentions and ours are directed to the Shady Grove retirement hotel, where he is assigned to work upon prison release. There, goateed head honcho Neil King (Owen Wilson) and his confidant McTeague (Eddie Griffin) hold little regard for their elderly guests, whom they dispatch when the time is right with "the Greyhound treatment". Not everyone at Shady Grove is as contemptible, however; Wendell befriends salty close pals Boyd (Seymour Cassel) and Skip (Harry Dean Stanton) as well as the odd introvert Nasher (Kris Kristofferson). The trio proves integral to unraveling managerial misdeeds, placing some meaning and spark back into Wendell's life, and encouraging the young man to reclaim the lady he loves.

The most prominent feature of the film is its characterizations, which vary widely in style and quality. For all the multi-generational talent that's admirably assembled, the movie is surprisingly light on laughs. The antagonists played by Owen Wilson and Eddie Griffin are without redeeming qualities, falling well short of the entertaining villainy that good comedy films often supply. The most-featured Wilson, Luke, is comfortable in his typical role of charismatic everyman. The part is written to be juicier than a run-of-the-mill passive thirtysomething, but the performance doesn't achieve that, rendering the film's tagline ("Why not call him a hero?") inapplicable. As the woman to be won, Mendes fails to make much of an impression either way;

she's not a detriment to the picture and though her sympathy seems acceptable, there's nothing to make the emotions feel real. Were the film merely trying to make viewers laugh and not aspire to poignancy, that wouldn't matter. But while viewers are left rooting for romantic fulfillment, it's not remotely clear why he's attracted to her, why she should be attracted to him, and why (apart from Wilson's effortless appeal) we should really care.

The truly veteran members of the cast are a genuine plus. Seymour Cassel and Harry Dean Stanton rank high among the class of character actors who gain notice in just about every role they play. Despite their advancing ages, neither brings anything less than a solid turn and some heart to the proceedings. Embodying a more restrained character, it's tough to get a real feel for country musician Kris Kristofferson, though he too fares well while seen in moderation. Given a role that is unusually subdued in scope and design, Will Ferrell nonetheless serves up some of the film's comedically strongest moments in his two scenes.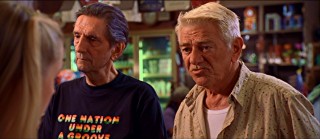 The Wendell Baker Story registers as a benign debut for the sibling directors. They do opt a bit more for style over substance and this faults the film. Reflecting visual planning but lacking consistency, the style isn't all that impressive. One can't help but notice a touch of influence by Wes Anderson's unique sensibilities, even though there's no mistaking this for Anderson's superior work. For instance, clear musical tastes are on display from the prominent showcasing of prerecorded songs. Only where Anderson marries image and sound in pleasing montages and evocative scenes, the Wilsons merely use songs. We hear from the likes of Bob Dylan, Willie Nelson, Hank Williams, Johnny Cash, Jackson Browne, and ZZ Top... with little rhyme or reason. As with the photography, the tune selections do not appear to be serving the movie or contributing to any unifying motif. All we get is some knowledge of the Wilson Brothers' tastes and a vague sense of southern nostalgia in an arthouse wrapper.
It always baffles me when movies boasting A-list actors are unable to secure wide theatrical distribution. The Wendell Baker Story is no exception. Though no masterpiece, this is definitely not something I can classify as a bad movie even in a more discerning mood. Still, it took over two years from the movie's first festival screening to receive general release and even then, indie distributor ThinkFilm went no wider than 17 theaters, during which the flick was barely a blip on industry screens. Five months after its extremely limited theatrical run, Wendell Baker is now destined to reach its largest and most concentrated audience to date, on DVD from ThinkFilm.
DVD Details

2.35:1 Anamorphic Widescreen
Dolby Digital 5.1 (English), Dolby Stereo 2.0 (English)
Subtitles: English for Hearing Impaired, Spanish;
Closed Captioned
Release Date: October 30, 2007
Suggested Retail Price: $27.98
Single-sided, dual-layered disc (DVD-9)
Black Keepcase
VIDEO and AUDIO
The Wendell Baker Story is presented exclusively in its intended 2.35:1 widescreen aspect ratio and enhanced for 16x9 displays. The film's low-budget, small-studio roots are evident in a transfer that's marked by regular grain and slight softness. The picture, which is free from print flaws, offers sufficient detail and definition. Still, if I notice these anomalies on a modest TV, I'm sure those with wall-sized screens will find plenty to complain about. Nonetheless, those who don't regularly discuss or care about picture issues won't be disturbed or inhibited by what's found here.
Offered in Dolby Digital 5.1 and two-channel stereo, the soundtrack suits the movie fine. It's far from active, but there are no obstacles to hearing the dialogue and song selections in this steady mix.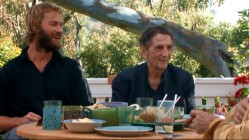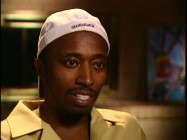 BONUS FEATURES, MENUS and PACKAGING

The first of two featurettes, "Afternoon at Luke's - With Harry Dean Stanton & Seymour Cassel" (21:25) is refreshingly candid at its start, as Luke Wilson and Andrew Wilson each pick up one of the titular veteran actors and unite for an afternoon of noshing and discussion. The piece is utterly captivating when Stanton and Cassel talk about their lives, careers, and Wendell Baker experiences,

but it gets more than a little weird and depressing when the frail-looking Stanton shares his wild, nihilistic views on life. It closes with Harry Dean performing a song on the guitar.

The more conventional inclusion, "Making Wendell Baker: On Location with Wilsons" (13:35), sheds quite a bit of light on production with a nice blend of set footage and interview comments. The latter do gravitate towards praise, but the remarks also inform on the nature and origins of the film.

The Bonus Scenes section runs just shy of ten minutes and serves up eight deletions/extensions. Though each sequence is brief, a number of them are self-contained and add something. Introductory text screens provide context as to their placement, but suggest more deleted scenes are inexplicably absent. The scenes are presented in non-anamorphic widescreen and, though sufficiently edited, they have the rough look of production video.

Next comes an audio commentary, which the DVD credits to both co-directors, Luke Wilson and Andrew Wilson. We only hear from Andrew in one soft background remark, meaning for all purposes Luke is flying solo. Unfortunately, he just doesn't have a lot to say and when he does, it's not especially enlightening. Large stretches of dead air figure throughout and his observations consist almost completely of identifying actors, songs, and filming locations. There's the occasional anecdote, but even these tend not to pertain to the film at hand. I assumed that the discussion of distribution difficulties would be a long shot; I didn't expect there to be so little said about the film as a whole. Those expecting the rookie to enthusiastically comment on his first experience as writer/director/producer will be heartily disappointed; the liveliest the track gets is Wilson laughing heartily at his movie. At least he's having a good time.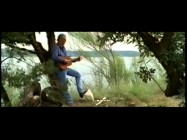 "The Wendell Baker Photo Album" is a 2½-minute slideshow of publicity and continuity photos for the film, at least some of which were presumably taken by the Wilsons' mother, who served as a stills photographer.

Next is a video of Billy Joe Shaver singing "I'm Gonna Live Forever" (3:15)

while leaning against a tree. The song is fine, but calling this single-shot clip a "special performance" seems a bit of a stretch.

Happily, an historic record of the movie's marketing campaign, i.e. Wendell's little-seen theatrical trailer (2:15), is provided.

Finally, the Trailer Gallery merely plays the same promos that appear at the start-of-the-disc, previewing In the Shadow of the Moon, Bordertown, Pigs, Farce of the Penguins, and the Strangers with Candy movie.

The disc scores creativity points for its menus, two of which offer a rotation of character photos in addition to score-set clips montage. In addition to the touches of animation, the 16x9-enhanced menus provide transitions which illustrate a belief in the film's comedic worth.

Inside the case, where chapter inserts have grown increasingly rare, one finds a "postcard" with an amusing note from Wendell about his movie.
CLOSING THOUGHTS
The Wendell Baker Story is neither as dynamic as you'd expect from its accomplished talent nor as disastrous as you'd gather from the film's delayed, highly stunted theatrical run. Luke Wilson's premiere attempt at writing and (with brother Andrew) directing proves to be a middling one. The film easily holds one's attention and gently entertains but doesn't produce the big laughs, poignancy, and indelible characters it aspires to.
ThinkFilm treats the little-seen film to a respectable DVD. While not enabling the film to be mistaken for a big studio work, picture and sound are sufficient. A few extras are fairly disposable, including the star's severely disappointing commentary, but the worthwhile deleted scenes, trailer, and two good featurettes add value, as do a few minor touches in design and packaging. While the film certainly isn't one to buy without seeing first, it has enough worth to justify a rental, especially for Wilson Brothers fans, and the disc does the movie justice.