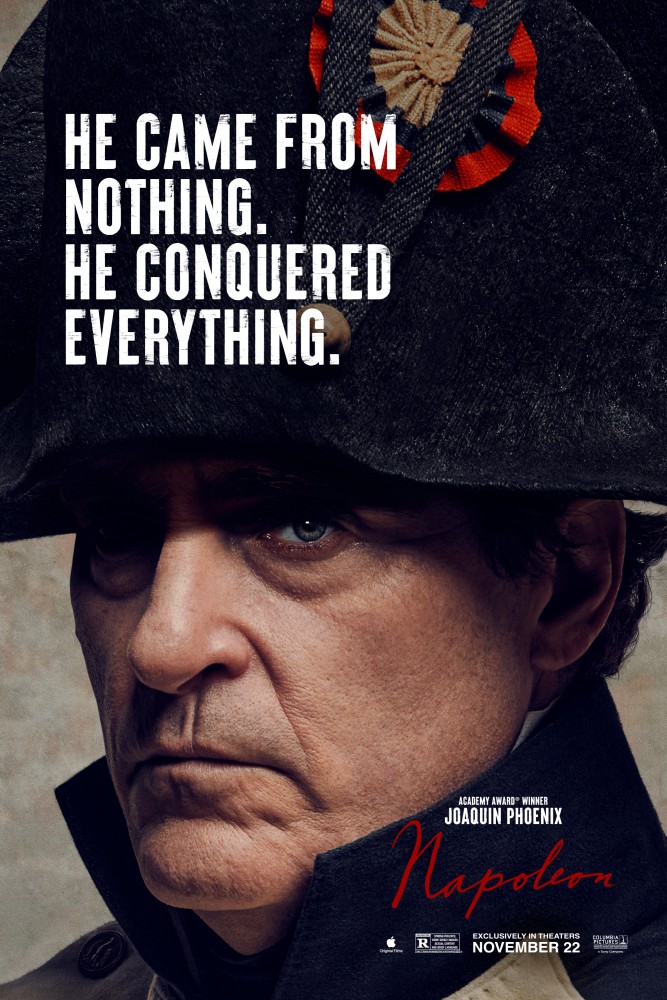 A mix of history and human interest material, Ridley Scott's "Napoleon" holds your attention more with the latter.
---
Napoleon (2023)
Napoleon, director Ridley Scott's epic about the 18th-19th century French emperor, offers a mix of history and human interest material. It does a much better job of holding your attention with the latter, ending up a mixed bag that is alternately engaging and not.
Reuniting with the accomplished Scott for the first time since Gladiator, 2000's Academy Award winner for Best Picture, Joaquin Phoenix fills the title role over the course of two decades. The actor does not seem interested in matching the image his character's name conjures from silly movies like Bill & Ted's Excellent Adventure and the second Night at the Museum. At 5'8″, Phoenix is between an inch and six taller than the real Napoleon stood, but despite the complex he inspired (informally known as Small Man Syndrome), the general-turned-monarch's stature is of no interest to the film.
What is of interest to Scott and his All the Money in the World screenwriter David Scarpa is Napoleon's official record, his rise from Corsican soldier to beloved leader and subsequent fall into exile.
Scott is no stranger to historical epics, having repeatedly helmed works like Kingdom of Heaven, Robin Hood, and 1492: Conquest of Paradise. Turning 86 at the end of this month with over 45 years of varied directing credits to his name, Scott can be forgiven for not wanting to reinvent the genre here. The relevant modern perspective that distinguished 2021's little-seen The Last Duel is nowhere to be found here, leaving the specifics of Napoleon's political manuevering largely to tickle (or upset) history buffs, a demographic that Apple TV+ seems determined to reach with its reported investment of between $130 and $200 million on this production.
Whether it's lack of historical incident or just general filmmaking fatigue, there is a noticeable lack of vitality to the obligatory action scenes. Two and a half hours pass between Marie Antoinette's movie-opening beheading and the anticlimactic final showdown against England's army, a skirmish that gets Bonaparte sent away to island exile for the second and final time. Not a lot of that transcends on the battlefield in that time is remarkable or even particularly cinematic. In his ninth time directing photography for Scott, Dariusz Wolski has no difficulty putting together a moderately compelling composition but there is a general lack of artistry running parallel to the lack of intriguing conflict.
Napoleon fares better when it's focusing on the emperor's marriage to Josephine (Vanessa Kirby), a partnership that results in no heirs and is officially dissolved. The subject of love gives Phoenix some infrequent opportunities to play this part with something other than a stone face, although we can see early on the love means more to Napoleon than to his dark-haired bride, the young widow of an executed general.
Josephine enters the union with candor and calm. Nonetheless, her indiscretions drive Napoleon mad and back home to her from the midst of distant warfare. Kirby, nominated for the Best Actress Oscar (in the worst pandemic year) from the obscure Pieces of a Woman, gives the best performance in this film, making up for Phoenix's uncharacteristic lack of passion while remaining understated and compellingly hard to read. Had the marriage been a greater focus of the film, the budget could have been reduced considerably and no one would be concerned with people streaming this on tablets and televisions as implied by Apple TV+ distribution.
Instead, Sony's Columbia Pictures division gives this a wide Thanksgiving weekend release in theaters, where its box office performance will be scrutinized, compared to Martin Scorsese's similarly spendy and ambitious Killers of the Flower Moon and contrasted with the season's unconventional runaway hits, the simultaneously-streaming Five Nights at Freddy's and blockbuster concert film Taylor Swift: The Eras Tour. The conversation pertains as much to the audience as it does to the distribution strategies, with Scott's film, like Scorsese's before, clearly intended for the kind of adult audience that is increasingly reluctant to go see a movie in theaters and increasingly unlikely to find something of interest to them there.
While Napoleon may seem tempting for educators to someday incorporate as a spice in their curriculum (as my Latin teacher did with Gladiator all those years ago), I don't foresee the film doing a whole lot for those who aren't already drawn to French history, with its assorted wars and not terribly relevant politics.
Like Luke's work?
Consider leaving a tip and sharing this review to support DVDizzy.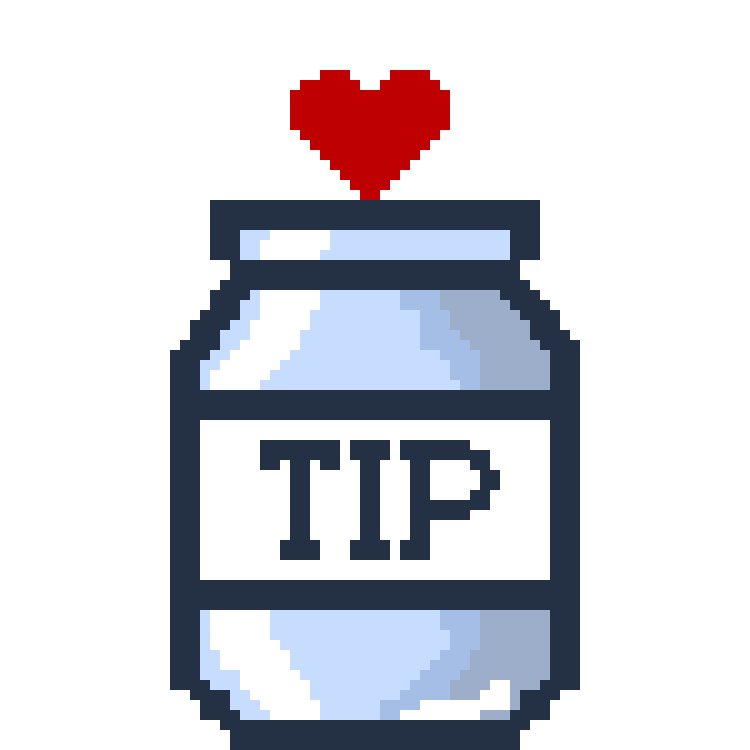 Related Reviews
Now in Theaters
Directed by Ridley Scott