The first five animated features made by Walt Disney and his studio remain supremely iconic, universally beloved, and celebrated as the gold standard of the medium some seventy years later. So, it is pretty crazy to think that the company had difficulty reigniting audiences after the record-setting smash debut, 1937's Snow White and the Seven Dwarfs.

Pinocchio and Fantasia, both released in 1940, failed to earn back their substantial costs in their initial engagements. Then came Dumbo, opening in the States in late October 1941.

The world was just weeks away from changing, with Japan's attack on Pearl Harbor driving the US into the escalating global conflict. Along with everything else, World War II took a clear toll on the output of Disney animation. There is no question that Bambi, arriving August 1942, ended Walt's first and most special Golden Age. One wonders how a different political climate would have changed the course of the studio. How would things have played out if circumstances had not compelled Disney to move to an internationally-flavored anthology format that renders the remainder of the 1940s the least heralded period in studio history? Dumbo provided some promise for the future. The movie was well-received and its ambitions had been scaled back enough to make it profitable.

The inspiration for this movie was Disney animation's least familiar source to date: a children's story that briefly married couple Helen Aberson and Harold Pearl wrote for a short-lived, scroll-based device called a Roll-A-Book. A toy prototype didn't seem like the logical next choice after The Brothers Grimm, Carlo Collodi, and the compositions of Bach, Tchaikovsky, and Stravinsky, but Disney story men Joe Grant and Dick Huemer would flesh out the short story into the enduring and endearing tale everyone knows today whether or not they've seen the movie. Dumbo is simpler, shorter, and more sentimental than its predecessors and almost all of the Disney animated features that have come since. That adds character and makes it stand out from the other classics with their more fantastical and conventional designs.
Set in Florida, Dumbo appropriately opens in the sky. Mr. Stork (voiced by Disney favorite Sterling Holloway, later the Cheshire Cat and Winnie the Pooh) is one of many delivering newborn babies to a variety of circus animals. To the mostly mute Mrs. Jumbo, he delivers a little blue-eyed bundle of joy, who takes a moment to reveal his oversized ears. They make him an easy target for ridicule, which he soon becomes for Jumbo's chatty, catty fellow pachyderm. The kids who come to the circus are no kinder to the silent infant, to whom the insulting name "Dumbo" becomes attached. In protecting her son from their cruel taunts, Mrs. Jumbo crosses a line and ends up caged and exiled, away from her boy.
Dumbo is understandably dejected as he is treated like an outcast by his kind. Not only that, but his ears get in the way during a rehearsal of an elephant pyramid stunt he is to top. The pyramid comes tumbling down and with it the big top, harming animal performers and Dumbo's self-esteem alike. Fortunately, Dumbo earns the friendship of Timothy Q. Mouse (voiced by Edward Brophy), a conscientious, smart-alecky sidekick in the mold of Jiminy Cricket. Timothy encourages Dumbo, who has now been cast as a baby clown in a demeaning firemen rescue act, to remain optimistic. In a brief reunion through bars, Dumbo's mother seems to encourage the same thing, her sentiments vocalized by the tear-jerking Oscar-nominated song "Baby Mine."
You already know where the story is heading, and you would even if the latest cover art (and the one before it) didn't make it clear. The very thing that previously held Dumbo back ultimately sets him free, as his massive ears (and a crow's "magic" feather) enable the elephant to fly his way to superstardom.
It is a sweet story, told economically and with no shortage of heart. The scale is much smaller than it was on Disney's first three efforts. The most epic sequence is the opening baby delivery, which feels no bigger than a short film. Mrs. Jumbo utters just one line and that is one more than the title character himself ever speaks. Human characters tend to be kept at a distance, the clowns often shown in silhouette through a tent. Even the spectacular finale, which inspires widespread press attention in the closing moments,

doesn't seem to completely change Dumbo's life, merely giving him more comfort and prestige than his fellow circus performers whom animal activists today consider exploited.

But Dumbo doesn't have to do any more than what it does to entertain, move, and touch. As in Pinocchio, nastiness runs rampant through this movie. Timothy Q. Mouse is the only benevolent character who gets to open his mouth on a regular basis. That negative current shines a light on the basic decency of Dumbo and his mother and makes us root for them not to be defeated by this cruel world.

The artistic touches which pervade Walt Disney's other early films add to Dumbo's charms, albeit to a smaller degree. The character animation and use of darkness and shadows helps the movie pack more emotion than most. The animators get a chance to go wild in the imaginative "Pink Elephants on Parade" sequence, an upbeat, surreal, and slightly unsettling musical number brought on by accidental inebriation. Though the movie's songs don't seem to have been adopted as company anthems as the standout tunes from Snow White and Pinocchio have been, I've found they have plenty of lasting power. "Casey Junior", the theme for the train of the same name, catchily parallels the transport's speed and incorporates the mantra from The Little Engine That Could. "When I See an Elephant Fly", performed twice in the closing moments, not only provides the right note for the redemptive final act but also eases modern concerns about a pack of crows' stereotypical African American characterization.

As well-known and beloved as almost every film from 1941 (a year that gave us such films as Citizen Kane, The Maltese Falcon, and Sullivan's Travels), Dumbo feels a bit ahead of its time. That's not because of any specific innovation (although Technicolor was still a novelty back then) but because the story, scenes and dialogue require no explanation or modernization. For the most part, timelessness is integral to all the early Disney animated classics and has justified them remaining popular and relevant with every new generation.

There is evidence to suggest that Dumbo is the least popular and relevant of the first five, its sales numbers not being enough to qualify it for Disney's ten-deep Platinum Collection on DVD, not even after the company expanded the series to include fourteen. Fantasia ultimately was dropped from the line, but it and the others from the era have already come to Blu-ray Disc. Now, just over two years after print advertisements first appeared and nineteen months after a compatible, comparable release occurred in Mexico, Dumbo's 70th Anniversary Edition Blu-ray + DVD combo pack has finally made it to the US along with a new standalone DVD Edition. For once, the timing of the moniker is remarkably accurate, almost down to the exact month of the movie's debut.

For those who care, the movie retains the RKO Radio Pictures logo with which its original theatrical release opened, a rare case where it hasn't been updated by Disney logos. The newest of those does appear at the end of the film.
Blu-ray & DVD Details

1.33:1 Original Aspect Ratio (Fullscreen)
Blu-ray only: 7.1 DTS-HD MA (English); DVD only: Dolby Digital 5.1 DEHT (English)
Both: Dolby Digital 5.1 DEHT (French, Spanish), Dolby Surround (English)
Subtitles: English for Hearing Impaired, French, Spanish
Extras Subtitled (except most of Cine-Explore); DVD and Extras Closed Captioned
Release Date: September 20, 2011
Suggested Retail Price: $39.99
Two single-sided, dual-layered discs (BD-50 & DVD-9)
Blue Keepcase with Side Snap in Embossed, Holographic Cardboard Slipcover
Also available in DVD Edition ($29.99 SRP), Combo in DVD Packaging ($39.99 SRP), and Amazon Instant Video
Previously released to DVD as 60th Anniversary Edition (2001) and Big Top Edition (2006)
VIDEO and AUDIO
Dumbo may not have received Diamond Edition designation, but its presentation doesn't appear to have suffered at all on account of that. Presented in 1.33:1 per its original Academy Ratio, the movie looks just about perfect on Blu-ray. Its two releases on DVD both left room for improvement, but this dramatic 1080p restoration does not, as far as today's technology is concerned. Lines are clean and bold. The element is immaculate. Colors boast tremendous vibrancy. Usually, I'd be able to point out a slight issue keeping the transfer short of perfection, but I spotted nothing troubling here, aside from two blink-and-miss visual quirks that presumably and definitely date back to the original filming. Likewise, it is very easy to tell on which shots the animators used less detail than they could have.
There are four sound options on the Blu-ray, the default of which is a new 7.1 DTS-HD master audio mix. I listened to this and though it barely felt like 5.1, it proved tasteful and lively, conveying music, dialogue, and effects clearly and consistently. Your other choices are restored original English audio in Dolby Surround 2.0 and French and Spanish Dolby Digital 5.1 Disney Enhanced Home Theater mixes. Sampling confirms expectations that the restored mix is truer to the movie's original exhibitions and less spacious. It's nice to be given a choice.
| | |
| --- | --- |
| | |
| Screencap from Dumbo's 60th Anniversary Edition DVD, released in 2001 | Screencap of the same frame from the movie's DVD in the new 70th Anniversary Edition combo, released in 2011 |
There is no comparison between Dumbo's first and latest DVD transfers, which are separated by ten years of progress and many degrees of restoration.
The DVD takes advantage of the same restoration efforts, hitting the format's lower-resolution ideal with colors, clarity, and sharpness that will satisfy all but the pickiest of large screen owners. The disc's satisfactory Dolby Digital 5.1 mix receives the same Disney Enhanced Home Theater Mix designation as its Spanish and French dubs. A Dolby Surround restored original soundtrack is also offered there. Oh, the differences ten years can make. The new DVD blew away the presentation on the 60th Anniversary Edition DVD from 2001. The latter wasn't even considered good at the time of release, but the grainy, pale, soft visuals look downright pitiful compared to the new transfer (see comparison above).
BONUS FEATURES, MENUS, PACKAGING and DESIGN

Dumbo gets a hearty slate of extras here, not far from what Disney's top-tier classics get, though we're spared a tween-oriented Disney Channel cover music video. All of it is presented in high definition, unless designated by an SD.

Things begin with a Deleted Scenes section. First, gloved at Disney's Animation Research Library, Don Hahn sets up the newly-unearthed "The Mouse's Tale" (5:36), a discarded chapter from Joe Grant and Dick Huemer's story treatment.

Concept artwork and a decent Timothy Q. Mouse impression bring this bizarre history lesson to life about woolly mammals and the giant rats that tower over them. This is so at odds with the rest of Dumbo that it's tough to believe it was ever considered for the movie.

Timothy performs the deleted song "Are You a Man or a Mouse?" (3:55) to cheer up Dumbo. Rough sketches are strung together and moved around to give a faint sense of how this would play had it not been pulled out from after Dumbo's clown stunt.

Backstage Disney holds the bulk of the bonus features, starting with the all-new documentary "Taking Flight: The Making of Dumbo" (28:08). This good retrospective details the film's origins and touches upon its styles, influences, and live-action reference footage. Among those interviewed here are animation historian John Canemaker, the children of Grant and Huemer, and animator Eric Goldberg, who offers a brief defense of the crows (a subject surprisingly addressed, even in passing).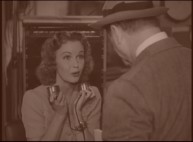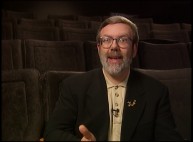 "The Magic of Dumbo: A Ride of Passage" (3:09) is also new but short. It looks at the iconic and popular Dumbo the Flying Elephant ride, a prominent feature of every Disney park's Fantasyland. Head Imagineer Tony Baxter shares a few facts and thoughts on the attraction, but the piece otherwise plays like a promo video with stylish footage of every enjoying it and not the slightest indication of the ride's brevity, simplicity, and very long lines. It's a missed opportunity to do more; more than a tease of historical clips would have added value.
The first of the section's four items designated Classic DVD bonus features, "Sound Design Excerpt from The Reluctant Dragon" (5:58, SD) serves up a short, relevant passage from the 1941 movie that toured the Disney studio. In this sepia-toned clip (which was missing from Dumbo's second DVD), Doris (Frances Gifford) shows star Robert Benchley how a sonovox gives voice to Dumbo's Casey Junior while others perform other Foley effects for the train and weather.
"Celebrating Dumbo" (14:53) accompanies the movie for the third time. This 2001 featurette is not rendered superfluous by the new documentary. In fact, it boasts a more impressive interview roster, gathering thoughts and observations from Leonard Maltin, Roy Disney, Ron Clements, Don Hahn, Andreas Deja, Mike Gabriel, and Lisa Keene.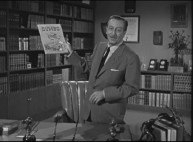 In his original television introduction for the "Disneyland" anthology series (1:05, SD), Walt Disney declares Dumbo his favorite of all his movies.
Two Dumbo theatrical trailers are thankfully preserved, one from its original 1941 theatrical run (2:13, SD), and the other a beat-up preview from 1949 (1:18, SD). These were left off 2006's Big Top Edition, so their restoration is appreciated, although looks at the marketing campaigns for the film's 1959, 1972, and 1976 theatrical reissues would have been highly welcome too.
The section closes with eight art galleries. These don't have all the customization features of some of Disney's galleries, but they're fast-loading and easy to navigate in thumbnail or full-screen viewing. The content is arranged as follows: Visual Development (188 stills), Character Design (60 stills), Layouts & Backgrounds (24), Storyboard Art (266), Production Pictures (63), Research Pictures (45), Publicity (18), and the complete 1941 storybook (18). This is one of the most thorough collections of art assembled for a single film and though some captions would have been useful, the presentation is nearly perfect as is.
The same two bonus shorts that have accompanied Dumbo on past releases are again given their own section here. Both carry clear thematic connections to the film they narrowly predate. In 1936's Elmer Elephant (8:31), the eponymous elephant attends Tillie Tiger's birthday party, where he is picked on by the other young animals. Elmer proves heroic when a fire threatens Tillie. 1934's The Flying Mouse (9:21) centers on a young mouse who dreams of flying like birds. His wish comes true when he helps a butterfly who turns into a fairy, but the wings he is given cause him to be shunned by his own family, birds, and bats alike.
Two games are held under Disney Family Play, both of which can be enjoyed in single and multiple player modes. First, "What Do You See?" has you identify characters as their pictures slowly come into focus. The more fun and varied "What Do You Know?" serves up trivia questions and activities. In family play, you pick a character to represent you. In single play, you get to save a high score. Speed is rewarded, as is general knowledge. Among the more challenging exercises are "What's different?", which asks you to identify a subtle change using a grid. I'm impressed I somehow guessed within six of the largest clown gathering ever. Questions change on repeat plays. This is an unusually fun diversion.
Disney's standard digital copy promo (1:04) is the last Bonus Features listing.

It doesn't really apply here, but fortunately, the extras don't end on such a low note.

That's because selecting "Play Movie" doesn't just play the movie, it lets you choose how you'd like to play it. The default option, "Original 4:3 Presentation", is how those wanting to watch the movie should proceed.

For those offended by the black sidebars left by the narrower aspect ratio of yore, Disney has yet again offered a DisneyView option, which puts all the pixels of your 16:9 television to use by displaying compatible edge art by longtime Disney background artist and more recently Disney Fine Art artist James Coleman. The feature is explained in a pop-up window and Coleman gets to talk about the job in a 53-second interview that plays on the two biography pages he's given. DisneyView is kind of an odd use of time and talent, but as a selectable option it is far preferable to matting the film to fit the new standard TV dimensions.

Far more interesting is a Cine-Explore experience, which allows you to watch the film with comments from Pixar director Pete Docter, Disney historian Paula Sigman, and animator Andreas Deja playing in picture-in-picture windows. Their discussion is sometimes shown in different parts of the screen, but the feature also incorporates artwork, photos, clips from other Disney films, and archival filmmaker video and audio (from the likes of Ward Kimball, Joe Grant, and Woolie Reitherman) to complement the present-day (well, 2009ish) reflections. That design grants the presentation a winning mix of first-person and well-informed admirer perspectives and the visual aspect makes it so much more engaging than the more commonplace audio commentary.

The DVD included here, surely the same one sold on its own as the new DVD Edition, contains most of the same bonus features as the Blu-ray. It does, however, lose "Celebrating Dumbo", the two bonus shorts, the art galleries, and the games. In addition, it presents the Cine-Explore track exclusively as a plain audio commentary. DVD has obviously been utilized for picture-in-picture presentations, most notably the "Inside Walt's Story Meetings" feature on Bambi's 2005 Platinum Edition. It does seem fishy that similar enhancements couldn't have been done for an even shorter film. The DVD does get one exclusive extra, but it's nothing like the design of the recent Fox and the Hound 2-Movie Collection, it's simply Timon and Pumbaa's Blu-ray 3D pitch (4:24).

Of course, it's no secret that Disney and other studios have wanted you to make the jump to Blu-ray since that was established as DVD's successor and withholding some extras is mild as far as persuasive techniques go. The fact remains that Disney's popularity with families is at odds with its efforts to promote the newest technology and no doubt there will be plenty of customers content with DVD and dissatisfied to not get some valuable bonus features there.

WHAT'S MISSING?

Do all of the bonus features from Dumbo's two DVD editions make the cut here? Not quite. One obvious loss is the 60th Anniversary DVD's preview of Dumbo II, a movie that never came to fruition. Enough time has passed since Disney's direct-to-video sequel craze for this to lend itself to a short curiosity piece revealing what was planned and why the plug was pulled. Until such an unlikely thing occurs, the 3-minute 2001 preview remains the only official evidence that such a project was developed seemingly well into production. (You can watch it here.)

Also dropped are the "Baby Mine" music videos produced for the DVDs, Michael Crawford's take from 2001 and Jim Brickman and Kassie DePaiva's 2006 rendition. The virtual storybook/read-along "Dumbo's Big Discovery" from the 60th Anniversary DVD does not resurface here. After two DVD appearances, sing-alongs for "Casey Jr." and "Look Out for Mr. Stork" have missed the cut. Finally and most substantially, John Canemaker's audio commentary from the two DVDs is also lost, despite an apparent mention on the packaging. (There is no audio-only option for the Cine-Explore either on Blu-ray, so it can't be referring to that.)
PREVIEWS, MENUS, PACKAGING and DESIGN
Both the Blu-ray and the FastPlay-enhanced DVD open with trailers for The Lion King: Diamond Edition, Disneynature's Chimpanzee, and Spooky Buddies: The Curse of the Howlloween Hound, followed by a Pinocchio-themed anti-smoking PSA. The discs' menu's Sneak Peeks listings repeat the first three of those, followed by promos for Disney Movie Rewards, Tinker Bell and the Pixie Hollow Games, Disney Parks, "Jake and the Never Land Pirates", Beauty and the Beast: The Enchanted Christmas, Lady and the Tramp: Diamond Edition, Treasure Buddies, and Tinker Bell and the Mysterious Winter Woods. Digging around the Blu-ray's files, you'll find a number of older promos (e.g. Ponyo, The Princess and the Frog) no doubt intended for Dumbo's original February 2010 release date.
The Blu-ray's menu shows a computer-enhanced Casey Jr. pull up and leave while his theme song plays. Departing from the studio's norm, the menu only choose to display a few listings per screen, so as not to encroach much upon the screen's visuals. A screensaver feature dims the screen upon inactivity. Oddly, the DVD gets a new and different menu scheme, the loudly-scored main screen supplying a high-angle view of the circus as clowns scamper about and Dumbo and Timothy Mouse fly above.
Disney has yet to catch up with most of their fellow studios when it comes to Blu-ray resuming. The disc will remember where you left off watching the movie, but getting back there requires skipping through a logo, a disclaimer and the preview screen. And if you were in the middle of anything else on the disc, when you were called away, the power went out, or you accidentally pressed the stop button instead of pause, you're out of luck at picking up.
Disney isn't one to skimp on packaging and Dumbo's combo pack is indeed treated to an embossed cardboard slipcover with holography applied to all four sides. Inside the side-snapped Blu-ray case (and a DVD case is offered, less to satisfy those wanting uniform size in their collection and more to get the same set featured in both the Blu-ray and DVD sections of stores), discs are placed on opposite sides, with the colorless DVD covered by booklets promoting Disney Movie Rewards, Blu-ray 3D and combo packs, and a host of upcoming Disney releases.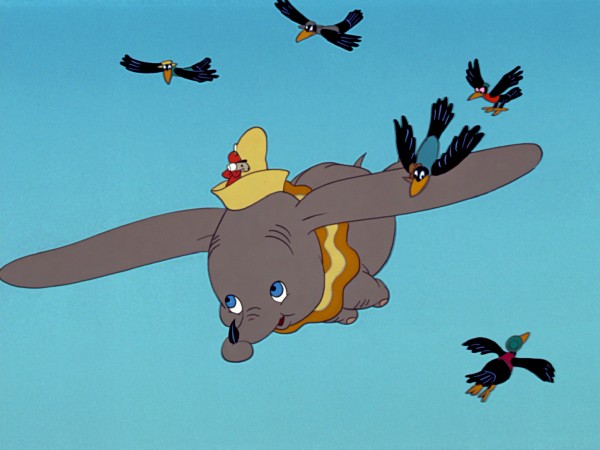 CLOSING THOUGHTS
Dumbo is one of Disney's best and most watchable animated classics. Very few films have ever delivered as much emotion and heart as this sweet, simple tale of a young elephant triumphing over circumstance. The long-delayed Blu-ray + DVD combo pack is a highly pleasing release. Picture and sound quality are at their all-time best, plus the bonus features cover all reasonable bases, celebrating the film with two strong retrospective featurettes, an excellent picture-in-picture presentation, an extensive art gallery, a couple of deleted bits, a couple of relevant antecedent cartoons, and a couple of fun and creative games. The omissions are relatively minor (though some will miss Canemaker's scholarly commentary) and the DVD is less than it should be supplementally, but those wanting to own this animation landmark on Blu-ray can do so here with almost complete satisfaction. The set is recommended and the movie it holds is something everyone should see.
Support great cinema and this site when you buy Dumbo now from Amazon.com:
70th Anniversary Edition Blu-ray + DVD / New DVD Edition DVD / Blu-ray + DVD in DVD Packaging